One of Scotland's most popular pumpkin patches is preparing to welcome thousands of Halloween fans as the autumn season gets under way.
While thousands have been soaking up the last bit of summer with the shock September heatwave, many spooky season fanatics have instead been preparing for autumnal fun.
Arnprior Farm in Stirling has become a staple for families with its annual pumpkin picking sessions.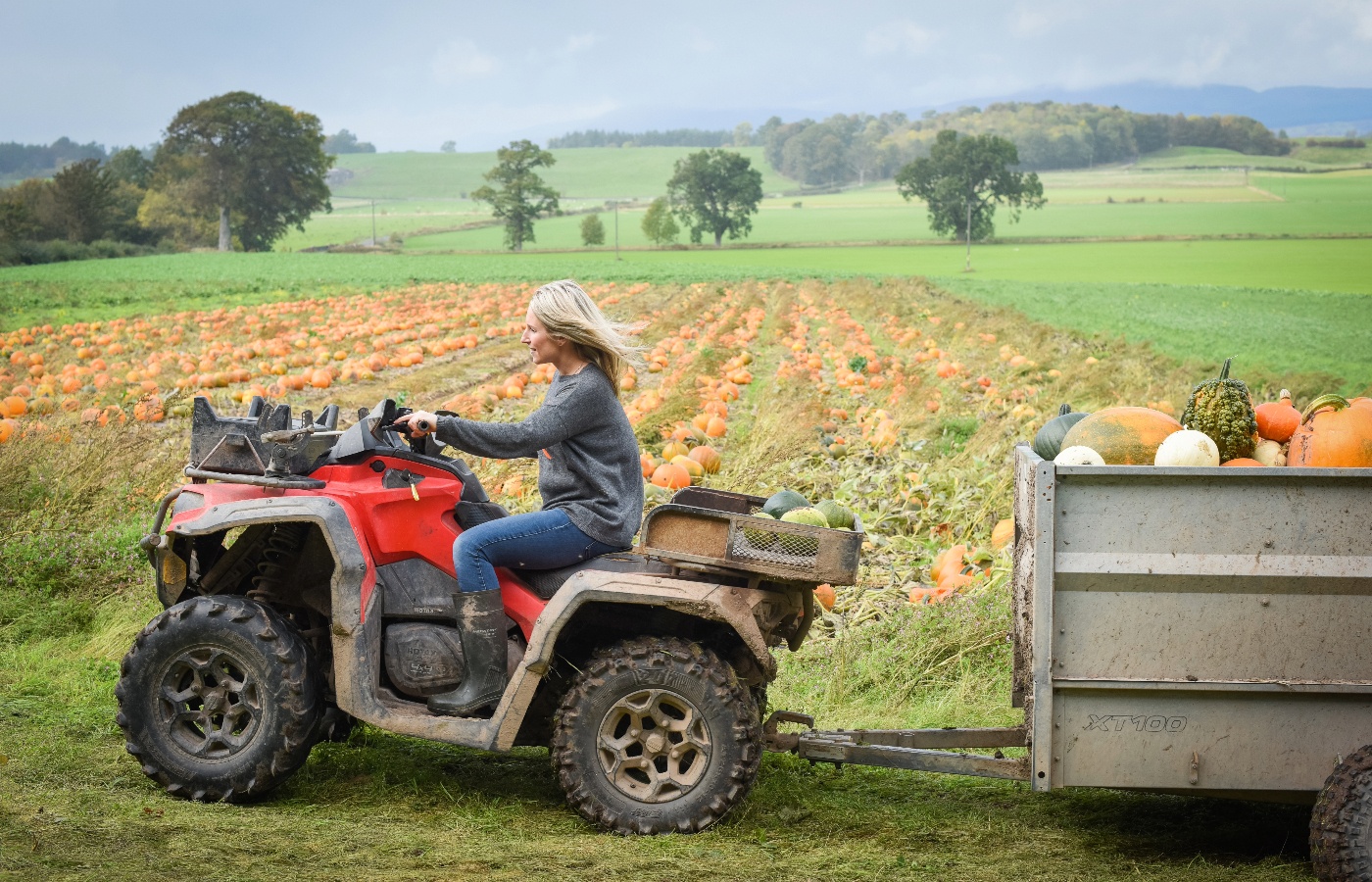 Popular with families, weekend sessions for 2023 quickly sold out shortly after going on sale.
The two-hour long sessions run for three weeks across October, with the farm hand-cutting more than 20,000 pumpkins for customers to pick.
The event is ticketed per car and each ticket includes £5 off your total spend when your session comes to an end.
As well as grabbing yourself the perfect pumpkin for Halloween, Arnprior boasts a long list of activities for all the family.
The sessions include quad pod rides, a pumpkin cannon, bale mountain, an indoor hay barn, face painting, bouncy castle, and plenty of photo opportunities.
Ahead of the launch Rebecca McEwen, owner of Arnprior Farm, told STV News: "Autumn is more than a season here at Arnprior Farm; it's an experience that brings families together, a haven of joy, and an annual tradition that resonates with the spirit of community.
"We're excited to once again welcome pumpkin pickers to Scotland's original pumpkin festival. From hand picking one of over 20,000 pumpkins to enjoying quad pod rides and launching turnips from our cannon, we've curated a magical day out that captures the essence of a truly Scottish autumn.
"We're not just offering pumpkins; we're creating memories. And this year, we have more than ever with our scrumptious food and drink options, from Loop and Scoop's mouth-watering churros to Lou's home baking and gin fizz.
"We've even got a pop-up shop filled with autumnal treasures to extend the magic you'll experience here, back to your home."