Bin lorry drivers in North Lanarkshire have been pulled from their usual routes to drive children to school after a transport provider was unable to fulfil bus contracts.
Pupils returned to school in the local authority on Wednesday but, just hours before, parents were told that Strathclyde Partnership for Transport (SPT) was "unable to organise transport on a range of routes for the start of the new session".
SPT blamed the issue on "an unprecedented volume of renewals" for mainstream school transport contracts.
Concerned parents took to social media and contacted STV News asking about the suitability of bin lorry drivers behind the steering wheels of school buses.
Are bin lorry drivers qualified to drive buses?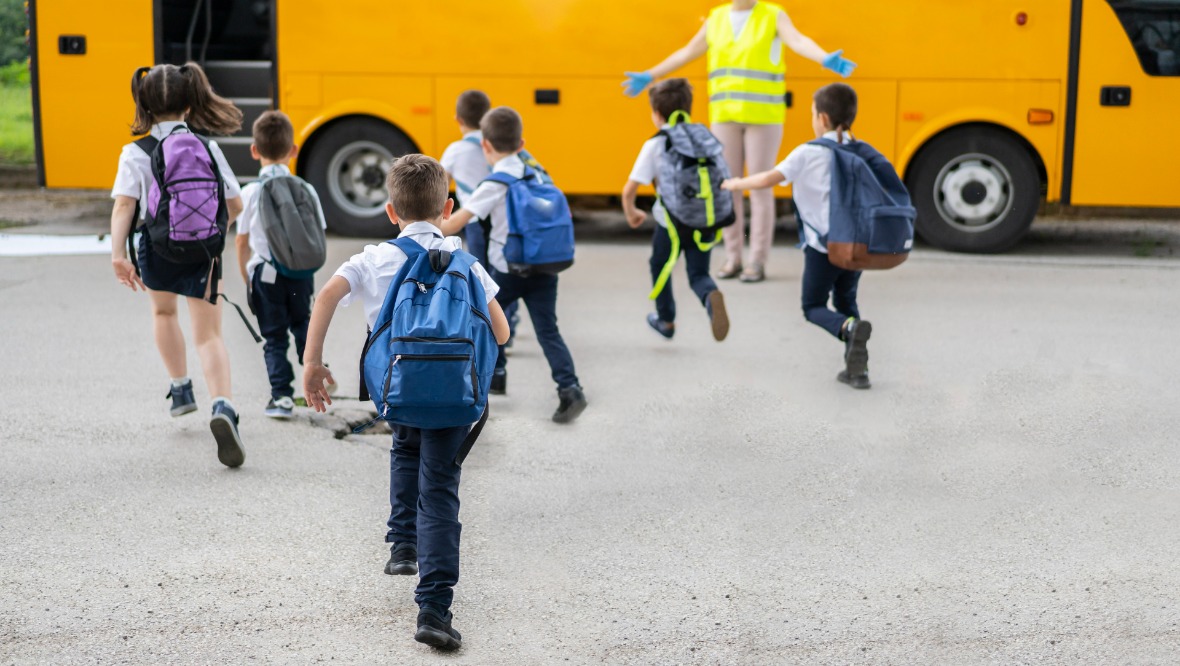 North Lanarkshire Council (NLC) has confirmed that all selected drivers are qualified and trained to drive a bus as they are professional fleet drivers who are all fully qualified with a D1 licence and CPC certificate.
Are drivers members of the Disclosure Scotland PVG scheme?
The Protecting Vulnerable Groups (PVG) scheme, managed by Disclosure Scotland, helps ensure people who are unsuitable to work with children and protected adults cannot do regulated work with these vulnerable groups.
The NLC has confirmed that there will always be someone on board the school bus that is a member of the scheme – whether it's the driver or an escort.
A council spokesperson said: "Professional drivers with the correct licence are assisting with the school transport routes. There will always be someone on board, either the driver or escort who is a member of the PVG scheme.
"The number of families affected has vastly reduced and SPT continue to work on putting in place the remaining contracts, which we expect them to do quickly."
Will the waste worker strikes affect drivers who have been deployed to drive children to school?
Waste workers across multiple local authorities are set to take industrial action at the end of the week, but not in North Lanarkshire.
The first wave of strike action, including in South Lanarkshire, is set to take place from Friday, August 26, until Monday, August 29, and between September 7 and September 10.
North Lanarkshire council confirmed that it does not anticipate industrial action to impact on school transport routes.