A charity has issued an appeal to find a 19-year-old cat his 'retirement home'.
Cats Protection said it is desperate to secure a new home for Odin, somewhere he can "comfortably live out his days".
Odin and four-year-old Luna were admitted to Cats Protection's Glasgow Adoption Centre after their owner fell ill and could no longer look after them. The pair share a close bond, so they will need to be homed together.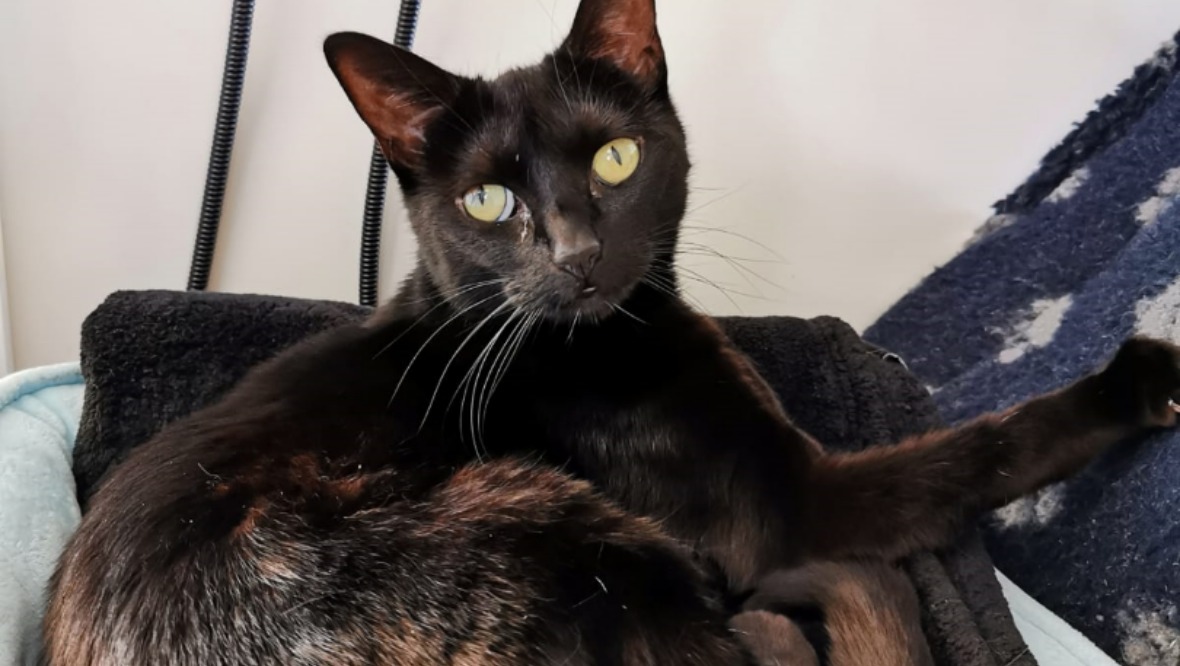 Described as a "gentle soul who purrs like crazy", Odin can be shy to begin with but loves a lap and being petted once he gains confidence.
For an elderly cat, he is in good health and enjoys being able to go outside. On his last vet visit, a grade one heart murmur was noted but this is not causing him any problems.
Cats Protection said improvements in cat care have greatly raised the life expectancy and quality of life for household pets, with many now living into their late-teens and early-20s and remaining remarkably lively.
Unsurprisingly, all-black Luna is the more playful of the two and loves attention, while the pair of them play together and groom each other.
Senior cat care assistant Lynsey Anderson said: "Both cats have lived with their previous owner since they were kittens, which for Odin was 19 years, therefore it would be lovely for them to be adopted as quickly as possible so that they can have all of their home comforts back again.
"It isn't always easy finding homes for older cats but they still have so much love to offer. Life in a pen is no substitute for a permanent home and we really want to find Odin a home he can retire to and be pampered."
Odin and Luna would best be suited to an adult-only home, with outdoor access but away from busy roads.
Anyone interested in adopting them can contact the centre on 0141 779 3341 or email glasgow@cats.org.uk.
To view the other available cats, click here.
In response to the pandemic, the centre has introduced hands-free homing, which essentially means that the whole adoption process has moved online. Prospective owners browse the available cats via the charity's website and once their application has been received, they are matched with the best cat for them and their home.