The Scottish SPCA is appealing to animal lovers to help feed hungry hedgehogs in its care.
With more than 100 currently being looked after by the animal charity, they are going through more than 40 cans of dog and cat food every day.
The charity is appealing for donations of wet, non-fish based dog, cat or hedgehog food to be handed in to its centre in Fishcross, Clackmannanshire.
The team saw record numbers of hedgehogs arrive at its National Wildlife Rescue Centre last year.
Caring for more than 2000 hedgehogs in 2019, 1000 of those arrived between September and November.
Anna Keen, SSPCA operations manager, said: "Hedgehogs generally come into our care at this time of year because they are underweight.
"They need to be a certain weight to be able to hibernate.
"Many don't increase their body mass enough to survive hibernating in the wild so they come into our care and we feed them wet dog or cat food to get them to a healthy weight.
"Due to the high volume of hedgehogs, we are currently going through over 40 cans of food a day.
"Last year at the same time we were going through 100.
"We have started to see an increase in admissions, currently we are caring for 128, so we expect some busy months ahead."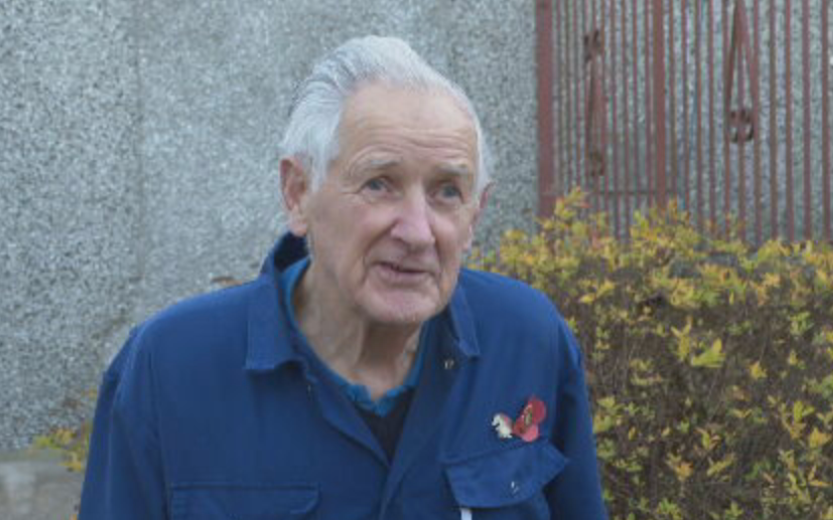 In Fife, Sandy Boyd has been caring for hedgehogs for nearly 30 years.
The 82-year-old from Wormit runs his own hedgehog hospital and like the Scottish SPCA, is currently going through a lot of food.
Mr Boyd said: "We've got 25 hedgehogs in at the moment, some are big ones but they're in because they have injuries, others came in at anything near 100g upwards.
"Thirty-two have been in this month alone and then it's just a case of feeding them through the winter."
Sandy, who has looked after hedgehogs for 26 years, gained a reputation as a hedgehog expert in the local area.
He has received the animals from all across Scotland and has a simple message for those who find a hedgehog in a prickly situation.
"At this time of the year if there's a small hedgehog, if it looks small, tennis ball size, bit bigger or so, and it's out during the day it's gonna need help."