George Beattie was a 19-year-old "big softie" and teller of tall tales when he was found guilty of murdering Margaret McLaughlin in their home town of Carluke.
Now aged 66 – his lifetime defined by the stigma of being a killer and consumed by trying to prove he is not – Beattie's faith in justice is all but destroyed.
Appeal court judges have twice refused his pleas of innocence, ruling that he did not suffer a miscarriage of justice at his trial in 1973.
Nearly half a decade of fighting to clear his name, led by the indomitable campaigning journalist Peter Hill, has been in vain.
Following the most recent failed appeal 11 years ago, Hill said: "This really comes as no surprise to George because of the system of justice in Scotland and the hidden rules of the Court of Appeal, the main rule being you must not mention wrongdoing by the police."
Another champion of Beattie's innocence, the late Jimmy Hood MP, commented at the time: "I know of no-one who knows anything about this case that believes George Beattie committed this crime."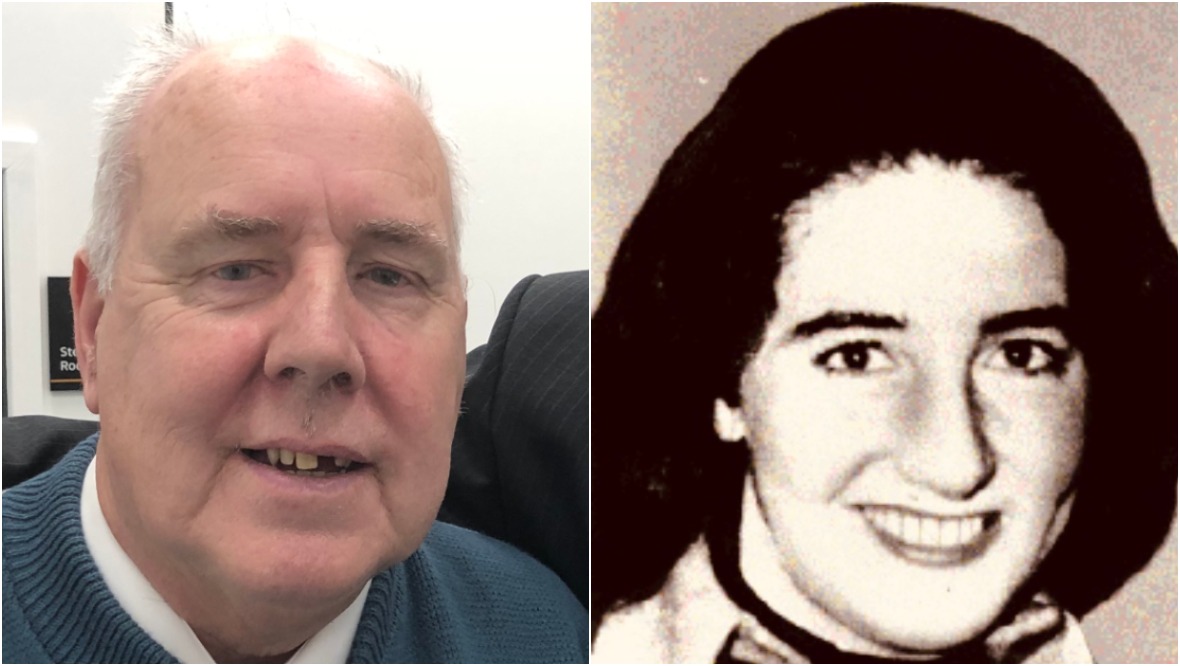 Yet no matter how impassioned their rhetoric, the official record remains: George Beattie murdered Margaret McLaughlin.
In February, I interviewed Beattie for a Scotland Tonight report about serial killer Angus Sinclair, due to one theory that he had killed Margaret. Beattie was resigned that he would go to his grave as a convicted murderer.
I was struck by Beattie's gentle, almost child-like demeanour. Over lunch, he gazed with reverence at Hill who imparted in granular detail exactly why a miscarriage of justice has occurred and why he would never rest until this wrong had been put right.
So after all these years, can Professor David Wilson's new book Signs of Murder make the slightest bit of difference?
At a pragmatic legal level, it seems unlikely. While some senior lawyers express grave concerns about "the Carluke case" they conceded that any remaining routes of redress are slim, bordering on non-existent.
Yet it would be wrong to dismiss Wilson's book as an extension of Hill's long-running 'George Beattie is innocent' campaign.
One of the UK's foremost criminologists, he spent two years in his home town combining academic discipline and a lifetime at the sharp end of criminal justice with an admirable journalistic doggedness.
Not only does Wilson firmly conclude that Beattie did not kill Margaret, he also uncovers, tracks down and questions a previously unknown "more likely" suspect.
Many will believe it requires the serious and immediate consideration of Police Scotland and the Crown Office.
One of the book's most interesting lines belongs not to Wilson but Tom Halpin, a former deputy chief constable of Lothian and Borders Police.
Halpin writes: "This should be essential reading for any budding detective as it navigates the reader through the opportunities and risks involved in the search for evidence and truth."
This is not just a book cover soundbite from an ex-cop – Halpin sits on the Scottish Police Authority board and is a member of influential criminal justice think tanks.
His public endorsement of Wilson's lurid findings – that an innocent man was fitted up by the police – will be noted by those at the highest levels of Scotland's criminal justice system.
What happens next is up to them and maybe, just maybe, George Beattie will live long enough to see his name cleared.