From shipbuilding to sugar to sales – Inverclyde has been here before.
The area has one of the highest levels of unemployment in Scotland and has witnessed the rise and fall of several major industries.
And yet another era has now come to a close, with Amazon confirming this week that at least 300 jobs will be lost following its decision to close a distribution warehouse in the town of Gourock.
The news is a devastating blow to workers and their families whose livelihoods depend on the US retail giant having a presence in the area.
It also has a potential ripple effect on the wider economy as laid-off workers are no longer in a position to financially support other businesses already struggling to survive during a cost-of-living crisis.
Amazon workers in Gourock were told in January that a consultation on the proposed closure of the site was taking place.
Albeit it slight, they held out some hope the situation could be averted, but their worst fears were realised on Thursday when Amazon confirmed the warehouse in Gourock would close, along with centres in Hemel Hempstead and Doncaster.
'Everybody knows somebody who works at Amazon'
Amazon has been one of the biggest employers in Inverclyde since it opened on Gourock's Faulds Park Road in 2004.
The town has a population of just over 10,000 and many people living there know a friend or relative employed by the multinational e-commerce giant.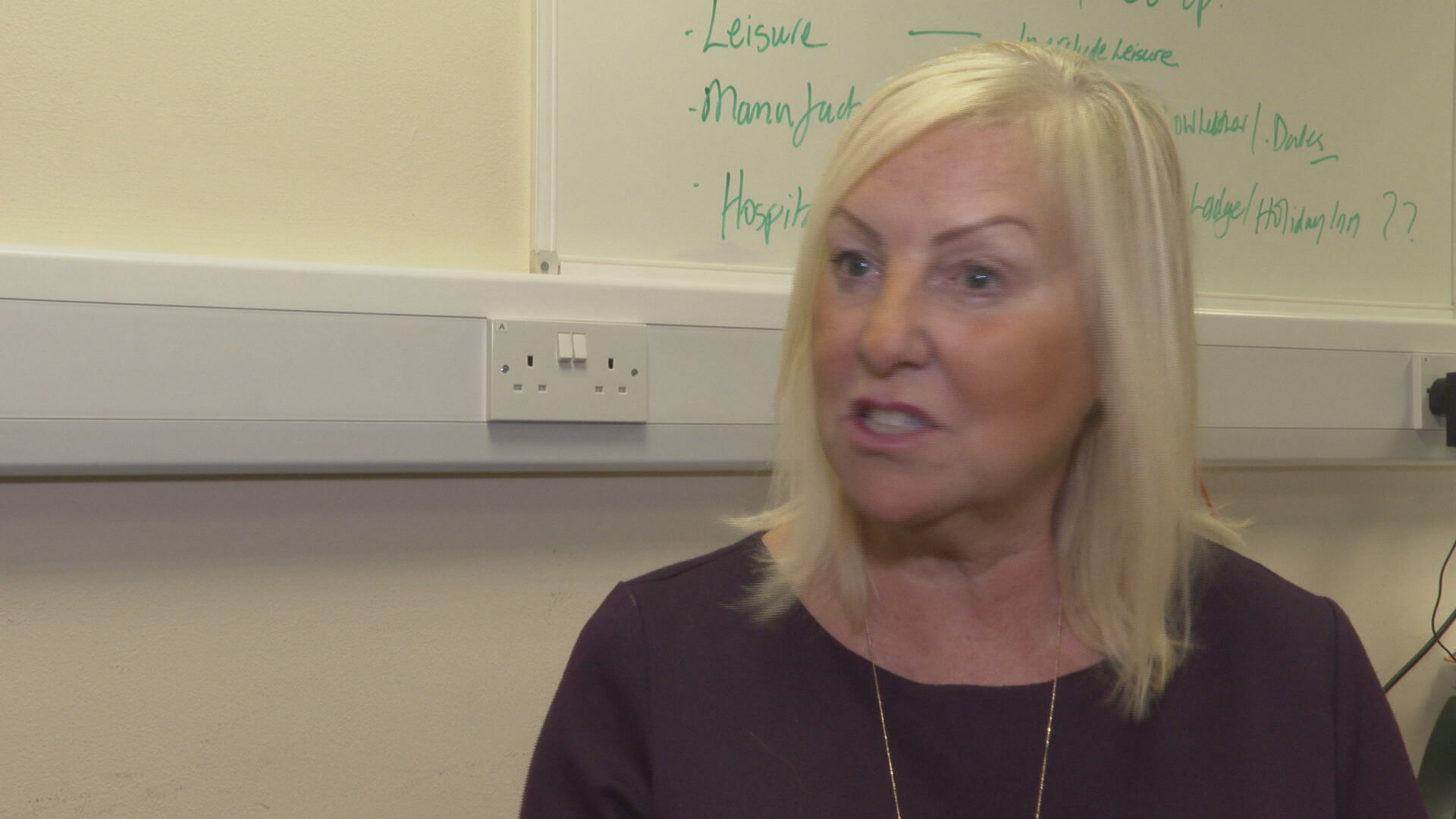 Carol Montgomery from Inverclyde Development Trust said: "Amazon has always been here, so you might have two generations of families working in Amazon, and also the potential for young people coming through, thinking 'that's where I'm going to work' and then that's not happened.
"So that's been a big blow. It's going to be a blow for the community as well.
"There's always somebody that they know; that their family has worked for Amazon and they're worried about the situation – and it is a worrying situation and it's the impact that it has on the community and families."
Jim Clocherty, vice-convener of the environment regeneration committee at Inverclyde Council, told STV News that Inverclyde had a very resilient community as it has become accustomed to employment setbacks.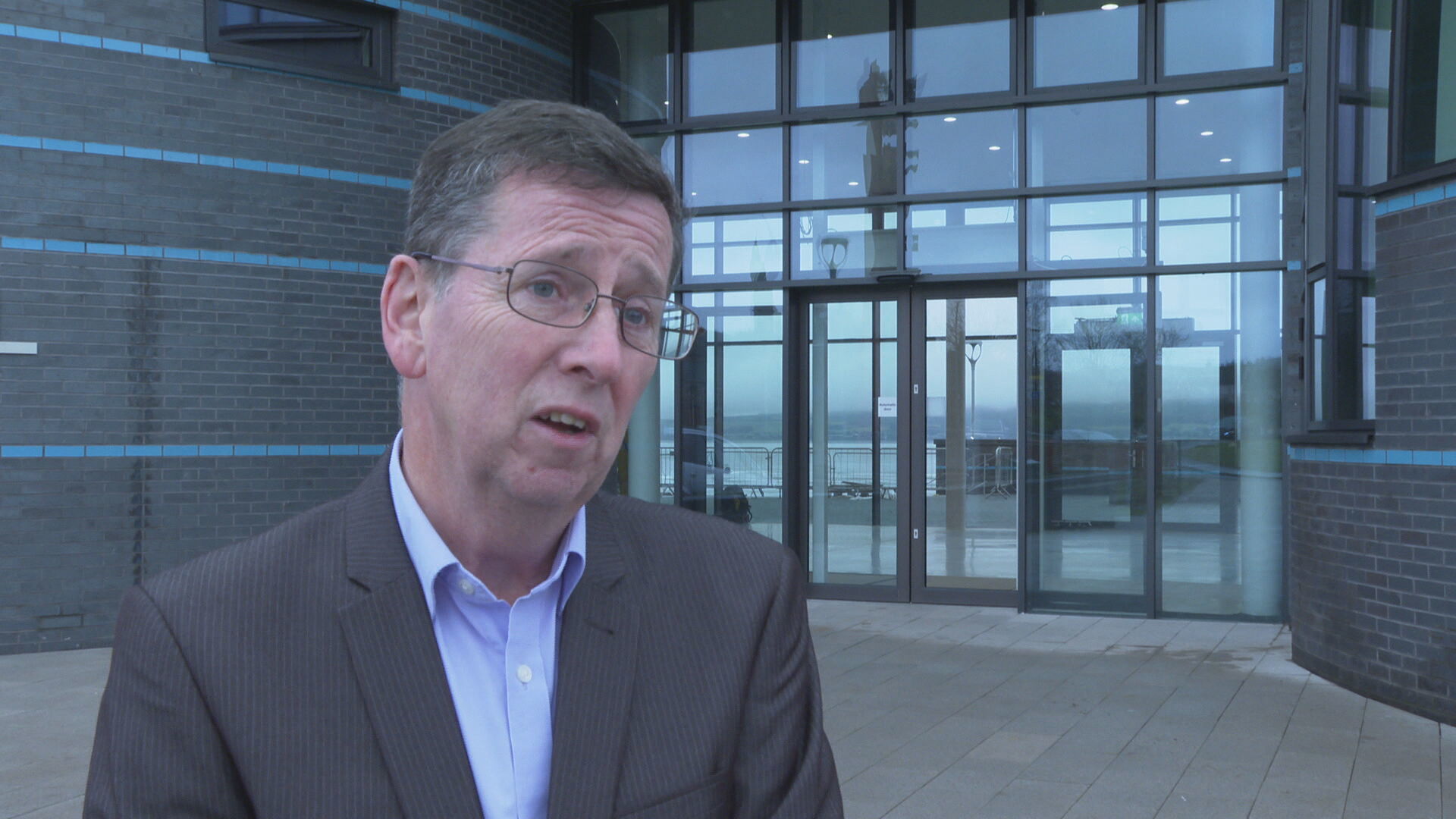 He said: "Inverclyde has had a lot of disappointments in the past, with the likes of the closing of our shipyards, the closure of IBM. We're looking for a bit of help coming from both the UK and Scottish governments.
"On one hand, we are one of the most deprived areas in Scotland, but on the other hand we've got the most beautiful scenery in Scotland. We've got extremely affluent areas as well.
"We suffered through the decline of the sugar industry, which was another big industry in Inverclyde, and Greenock especially, and the decline of shipbuilding from a UK point of view.
"I think when these heavy industries do go, it leaves a massive space for us to try and fill.
"People forget that Inverclyde is only 40 minutes from Glasgow. It is a fantastic place to live and it's a fantastic place to bring up your kids, but we want to be a really good place to work as well.
"We're not adverse to saying to people 'this is a great place to live, if you need to commute to Glasgow, so be it, but come and live in Inverclyde'.
"Amazon came to the area in the early 90s, so people would have done something else before they moved to Amazon.
"It comes back to that idea of having a resilient population. We've seen it through the pandemic – Inverclyde was extremely badly hit to begin with, but that sense of community is here and that sense of resilience is here."
Decline of industry
In the 18th century, Scott's shipyard in Greenock was regularly building the country's largest vessels.
But only one fully operative shipyard remained in Inverclyde by the last decade of the 20th century – and that doesn't have its problems to seek either.
Ferguson Marine, whose shipyard in Port Glasgow is the last remaining shipbuilder on the lower Clyde, has been embroiled in political turbulence as it lies at the heart of the ongoing ferries fiasco
The chief executive of the shipyard said in December that "management and build errors" meant the two overdue ferries at Ferguson Marine ended up costing an extra £90m.
The current cost of the two vessels in Port Glasgow: the Glen Sannox and the unnamed hull 802; is estimated to be £277m though this could rise further in the new year.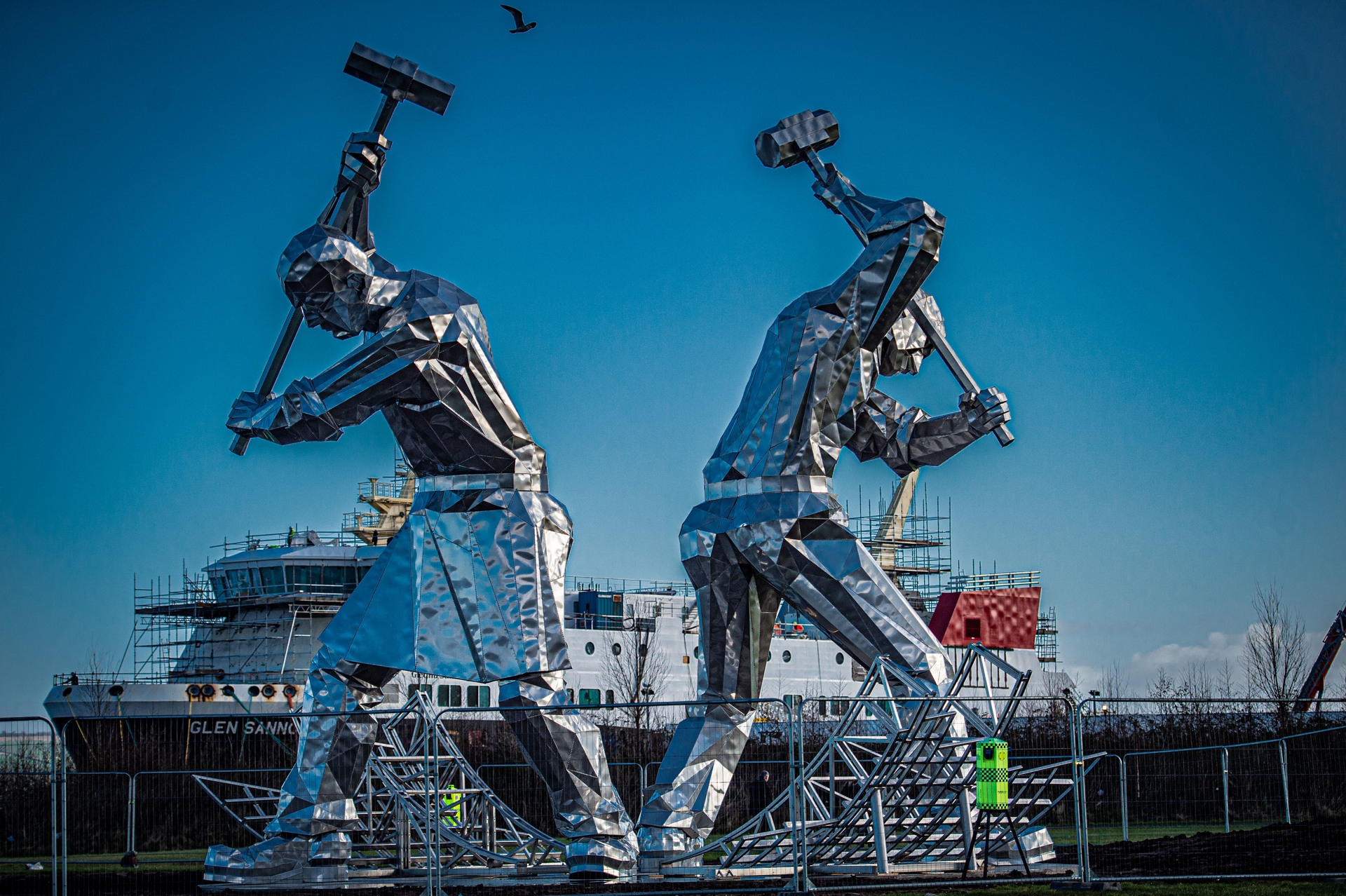 Another titan of industry associated with Inverclyde was sugar.
Colonial connections, initially with the slave colonies in the West Indies, ensured a supply of the raw material for processing in the area. Later imperial expansion led to the Greenock sugar trade pursuing business in almost all parts of the world.
The refining trade continued, through consolidations and takeovers, until it the last cargo of sugar was delivered to Tate & Lyle's Westburn refinery in June 1997, ending a connection of over 250 years.
The former Tate & Lyle site on Drumfrochar Road in Greenock is now earmarked for redevelopment, more than 25 years after the sugar refinery shut down.
Amazon cites 'business needs'
The latest era to end is Gourock's association with Amazon, the technology firm known all over the world for making it easy to have all manner of products delivered straight to your home address.
Regarding the job losses, Amazon said in a statement: "We're always evaluating our network to make sure it fits our business needs and to improve the experience for our employees and customers.
"As part of that effort, we may close older sites, enhance existing facilities, or open new sites.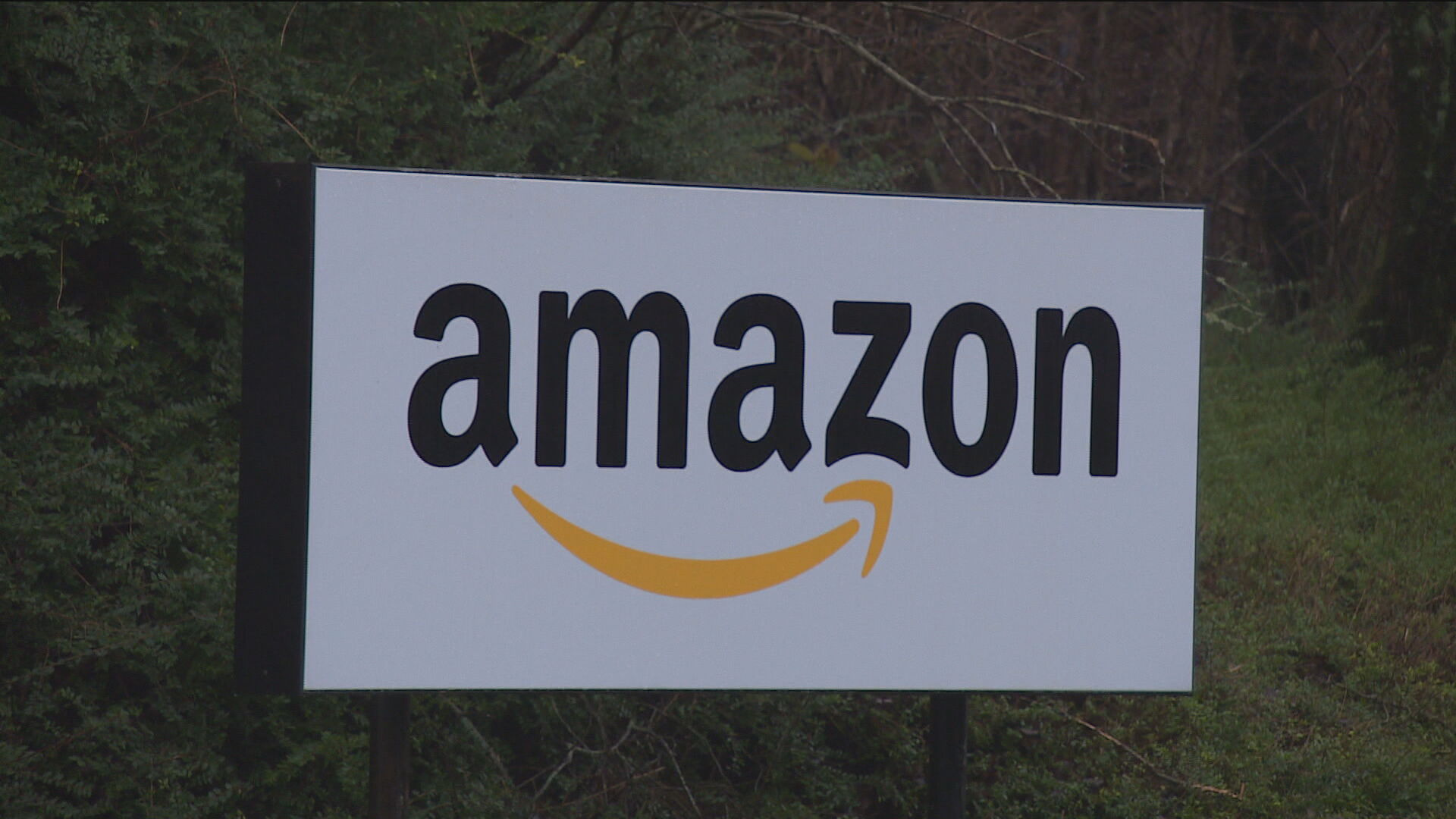 "While we have announced plans to open two new state-of-the-art fulfilment centres in the UK creating 2,500 new jobs over the next three years, we can also confirm that, following a consultation, we are closing three sites this year."
Amazon stated that all workers at the affected locations will be offered roles elsewhere in the company.
"We appreciate this will be a difficult time for our people in Gourock," it said.
"We remain committed to supporting all employees through this process by offering alternative roles at other Amazon sites."
The giant added that it will also provide a range of retraining and re-skilling opportunities for those who decide to pursue their career outside of the company.
'I feel sorry for the young ones'
On a cold, grey afternoon on Thursday, the statue of "Wee Annie" gazed out at the ferries navigating their way across the upper Firth of Clyde
The vessels were making their way back and forth to Dunoon on the Cowal peninsula in Argyll and Bute.
The sculpture of "Wee Annie" commemorates the town's past as a seaside resort and symbolises a girl with a suitcase excited about the prospect of a cruise on a Clyde Steamer for her holidays "doon the watter" for the Glasgow Fair.
Now the view of people in the town is that Amazon has sold Gourock down the river by cutting vital jobs that will never come back.
As one disgruntled ex-employee said outside the gates of its vast warehouse earlier this week: "I feel sorry for the young people in there."
STV News is now on WhatsApp
Get all the latest news from around the country
Follow STV News
Follow STV News on WhatsApp
Scan the QR code on your mobile device for all the latest news from around the country