Hundreds of refugees who fled from Afghanistan after the Taliban's return to power are still living in hotels in Scotland, six months on since the militant group's takeover.
STV News can reveal that as many as 300 Afghans remain in temporary "bridging" accommodation in different parts of the country, as work to resettle them continues.
The Rasoli family are just one of these families living in limbo, having arrived in Scotland last September.
They fled from Afghanistan after the Taliban's return to power, leaving on one of the last rescue flights out of Kabul.
Initially they came to Glasgow, as their family member Zabidullah already lived and worked there.
But while Zabidullah and his wife Tabusum are still in Glasgow, for the last five months the eight other family members have been living in a hotel nearly sixty-five miles away in Glenrothes as they wait to be allocated a property by the Home Office.
They say while they feel extremely lucky and grateful to be here, the length of time they've remained in temporary accommodation has made it very hard to settle properly.
"We've had no update yet and some of our family are really struggling, they've got depression in the hotel," said Moheeudin Rasoli.
"They miss their family back in Afghanistan, and some of their relatives have been stuck there.
"It's a very difficult situation."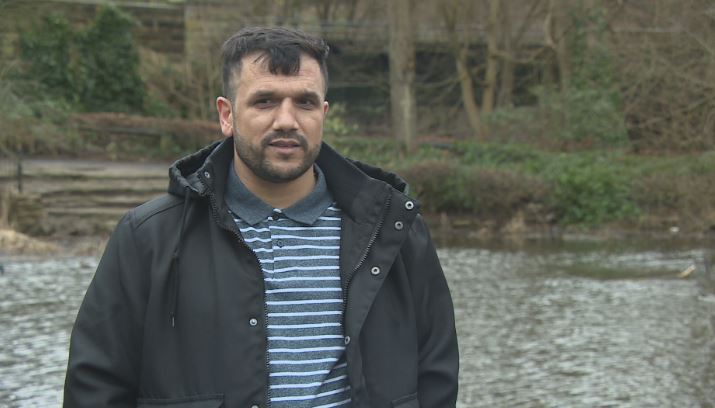 The family currently face an hour-long walk to get to the nearest Mosque or shop, and for the children to go to school every day.
Without the right paperwork and a permanent address, getting a job is almost impossible and sitting in their small hotel rooms for long periods of time has taken an even greater toll mentally, as they struggle with the trauma of events in their home country.
"I feel very grateful that they are here," said Zabidullah, who works as a taxi driver in Glasgow.
"But you know if you sit in a room all the time it can be stressful – they are just hoping to get a home soon and get settled.
"They always keep on saying we need to come to Glasgow – we'll see what will happen."
Tabasum said: "I worry about my family being in the hotel, and my sister and brother who still have loved ones back in Afghanistan.
"I would love for my family to get out of the hotel and get their own home but we don't know when that's going to happen.
"We want to stay together in the same place and it's my wish that we can."
The Rasolis are not alone.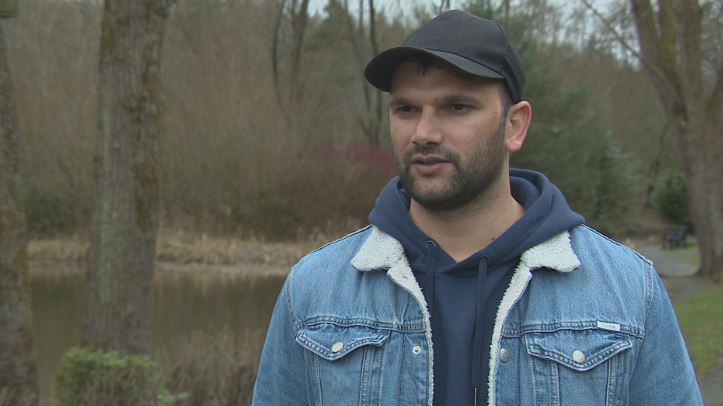 Scotland's 32 councils have all said they would be prepared to resettle Afghan refugees.
While many are now in their own homes, a Freedom of Information request by STV News found there are currently 151 Afghan refugees in hotels in Edinburgh and 54 in Fife.
Aberdeen Council said there had been upwards of 100 refugees in its hotels, but that figure has changed on a regular basis.
"We have a lot of Afghans who are highly skilled, who can contribute quite a lot to Scotland," said Abdul Bostani of Glasgow Afghan United.
"So it's very sad to see them still in the hotel – in limbo, nothing is progressing yet.
"I was expecting that the process would be much faster, I do believe there is enough accommodation in these local authorities where these people can go quickly."
The Convention of Scottish Local Authorities says it believes hotels are the wrong accommodation for people who have arrived in Scotland having left their homes under difficult circumstances.
It says councils are ready, willing and able to help with appropriate settlement.
The Home Office said: "The UK has made one of the largest commitments to resettlement of any country; we are proud this country has provided homes for more than 4000 Afghan evacuees, including in Scotland, in such a short space of time.
"We are working as fast as possible to house everyone. We urge councils to join over 300 local authorities who have pledged to support Afghan families, and those who can offer more housing places, to do so."
For the Rasoli family, and many others, the wait goes on.
"We definitely want 100% to be in our own homes," added Moheeudin.
"We want to be able to work, and start our lives again."