Activist who took over a former asylum shelter face being ejected as the council asks the court to allow it to evict them immediately.
Baile Hoose, the Hamish Allan Centre in Glasgow's Tradeston, was occupied during COP26 to house climate campaigners who had been "excluded" from the conference.
But since then it has grown into a community project, offering shelter to people struggling to find a place to stay amid Scotland's "housing crisis".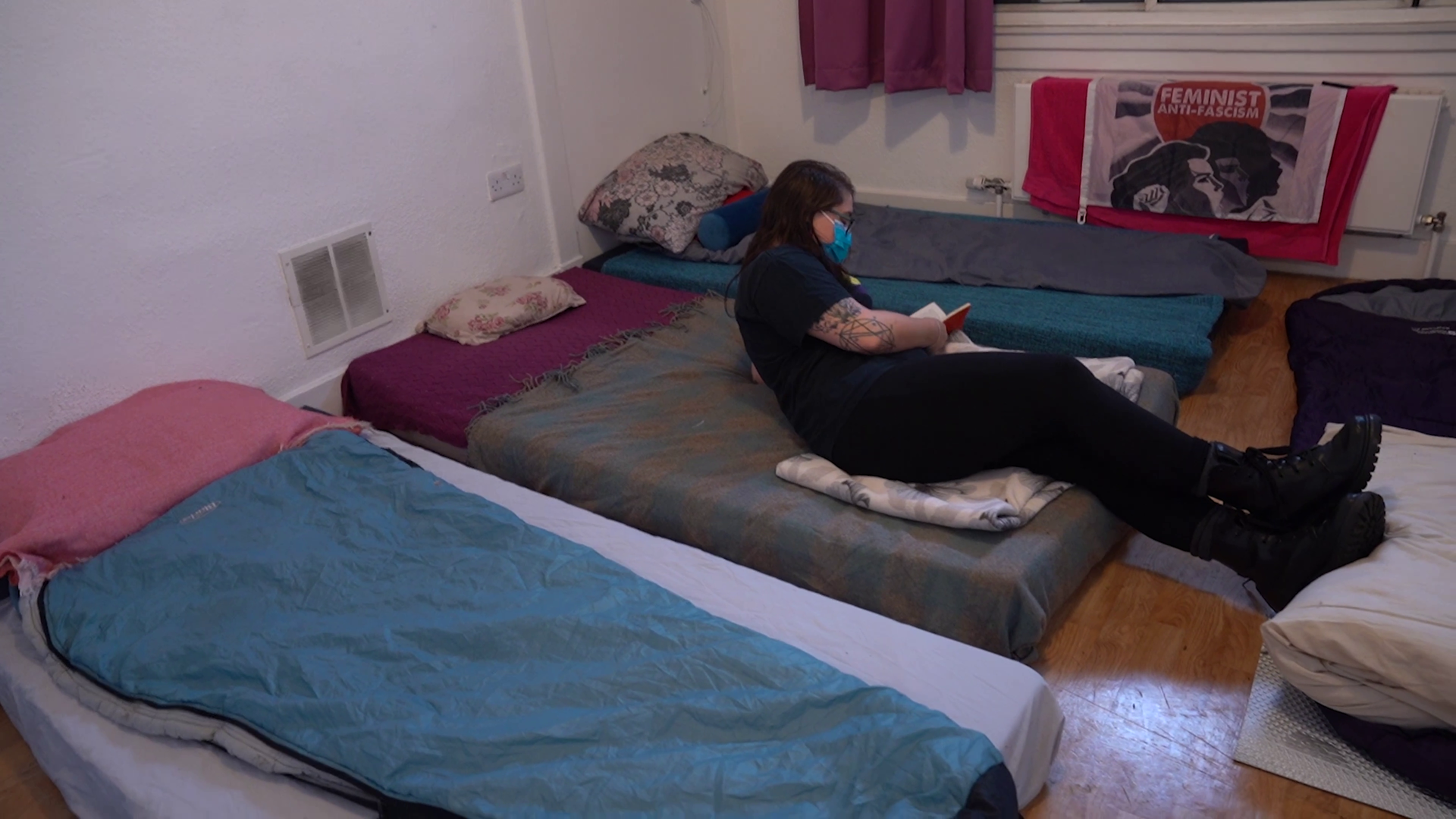 Glasgow City Council said the building is uninhabitable with fears around fire safety and possible asbestos.
But those living there say it has been given some basic renovations and has become a "vital community network".
One activist, Betty, who was speaking on behalf of Baile Hoose, said: "We recognise that Glasgow City Council are in a position where they are chronically and unacceptably underfunded.
"Time and time again public services are shut down and public assets sold off in an attempt to balance the books."
The group said it is occupying the building in protest against the lack of accessible and emergency accommodation in the city.
They have attracted political support including from Scottish Government minister and co-leader of the Greens Patrick Harvie and Labour MSP Mercedes Villalba.
The occupiers have invited supporters to gather at 180 Centre Street between 1pm and 4pm on Wednesday while representatives appear at Glasgow Sheriff Court.
A Glasgow City Council spokeswoman said: "The former Hamish Allan Centre has been closed for years and the building is not safe for human habitation.
"There are concerns about fire safety and possible asbestos.
"It was shut down, as it did not provide acceptable accommodation at that time and the residents moved to more appropriate Housing First properties.
"The council did not provide access to the building and it's concerning that people are still in the building."