The family of a woman with dementia who was found with a catalogue of bruises all over her body prior to her death has demanded a renewed investigation into her injuries.
Agnes Donnelly, better known as Nancy, passed away shortly after an unrecorded incident left her with lesions covering her face at Broomfield Court Care Home in Glasgow.
Her son, Colin, told STV News the family had sold her house in order to pay £1,400 per week for "specialist dementia care" at the facility – managed by Larchwood Care Homes Ltd – in 2020.
The home shut down five months after her death from pneumonia in January 2022 – leaving 89-year-old Nancy's family without any answers.
"My mother died just over a year ago, and I thought I was coping with it – but every now and again, I just got this nagging feeling that more could be done to get answers," Colin said.
"Anyone's mother is their first love, and it's horrific what happened to her. When she died, it felt like her life was forgotten about, and the circumstances of her death were forgotten about."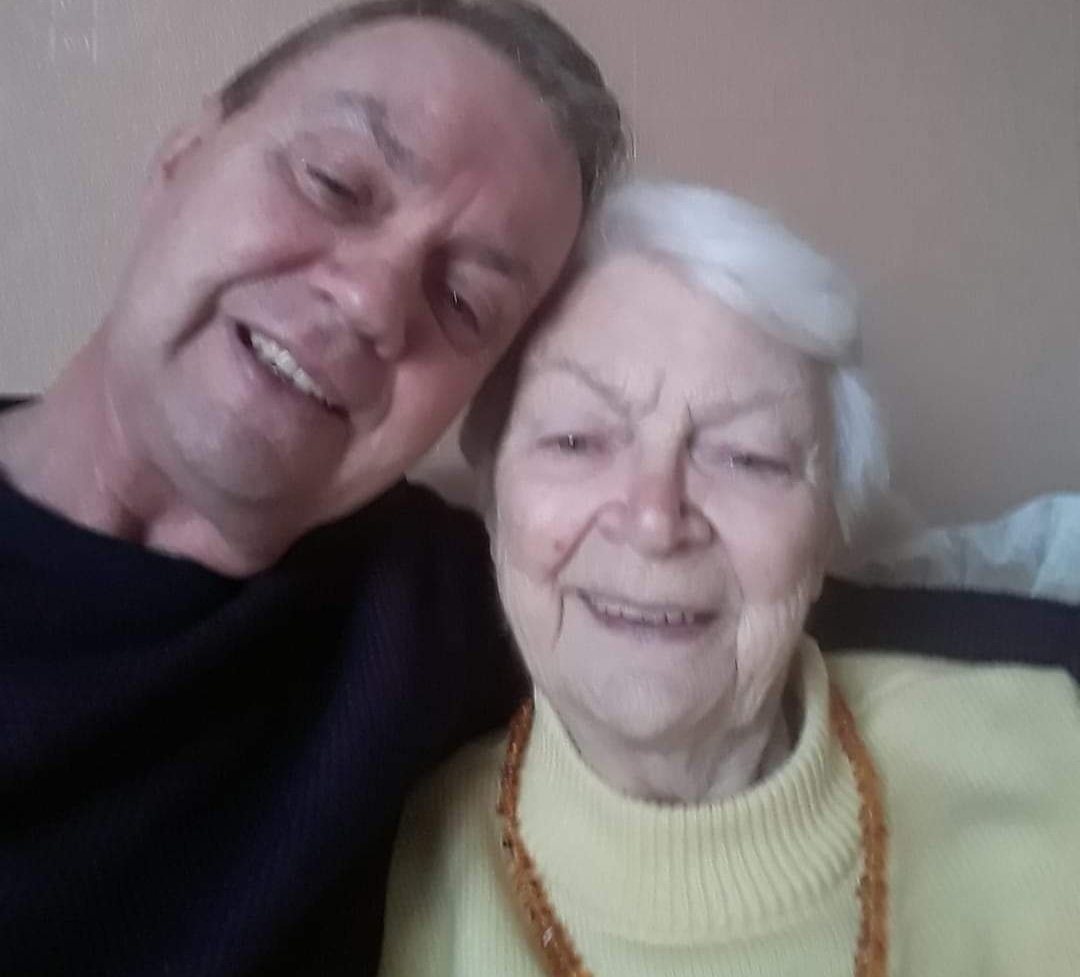 'Sold her house for £1,400-a-week care'
"My mother was diagnosed with vascular dementia somewhere between 2018 and 2019 – just before the Covid-19 pandemic hit," Mr Donnelly said.
"Following her diagnosis, she was living alone in her own home and seemed to be doing okay. We visited regularly and tried to keep her company as much as possible, albeit from a distance."
However, Nancy's condition quickly deteriorated, and before long she was put into the care of Broomfield Court Care Home, in 2020.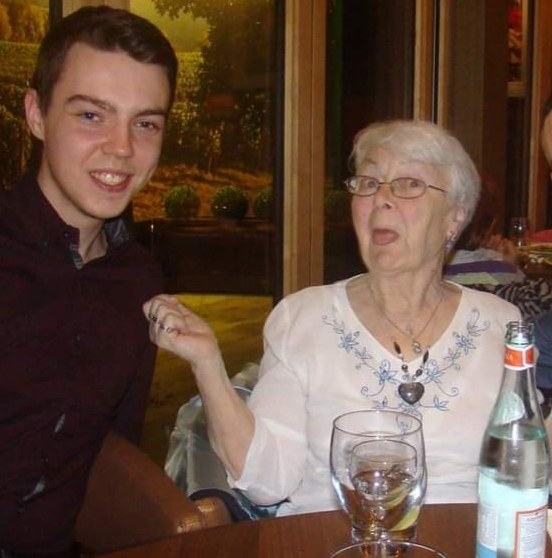 "It became so bad she needed specialist dementia care, and we were assured they had the resources to provide that for her. It was extremely expensive, at £1,400 per week, so we had to make the difficult decision to sell her house and pay the fees," Mr Donnelly said.
He and his sister, Glynn, were unable to visit her at the home for several months due to Covid-19 restrictions, however eventually began to see her once a week as rules were lifted.
"At first there were no real issues, but eventually my sister started noticing that mum wasn't being regularly washed, just generally a bit grubby looking, with dirty nails and messy hair.
"We weren't happy with her living conditions and made several complaints, but kept being brushed off. She continued to lose weight, and lost a lot before the incident."
'No explanation for horrific bruising'
Glynn Connelly visited her mother at Broomfield one day in October 2021, and was left "horrified" at the state of her mother's face.
"She was covered in these extremely dark bruises – we had just visited a few days ago and they hadn't been there, but we weren't informed of any incident which could have caused something so awful.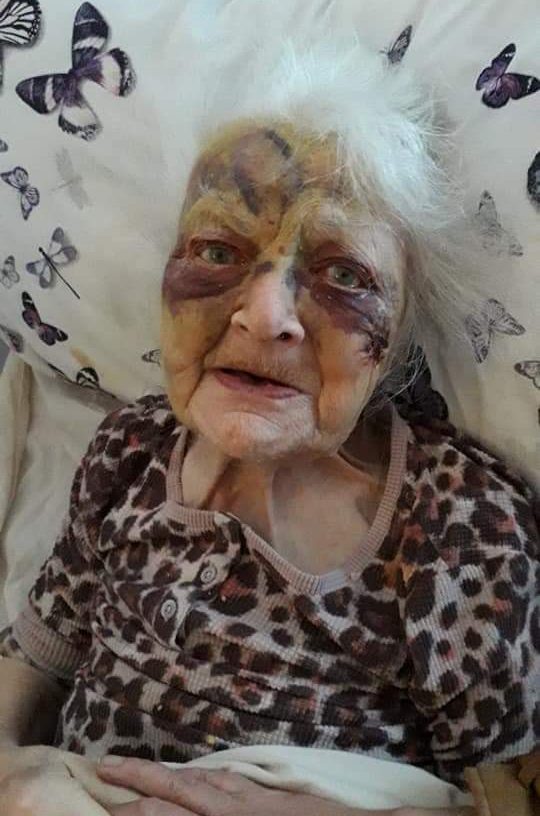 "We immediately called management but there was no explanation – no record to even say she had been injured."
Nancy was supposed to be checked on regularly by staff, but no employee had reported seeing the bruises prior to Glynn's visit.
Colin claims that no one at the home had his mother medically checked over, and thus there was no medical assessment from a doctor.
The family approached the Care Inspectorate, council social workers and Police Scotland to report "a suspicious injury to a vulnerable person", however claim that it went overlooked.
"At hospital, blood tests showed she had severe dehydration – she gulped down water when offered. And on closer inspection by medical staff, the bruising extended across her body – it was all over her ribs and legs.
"It was horrific," Mr Donnelly recalled.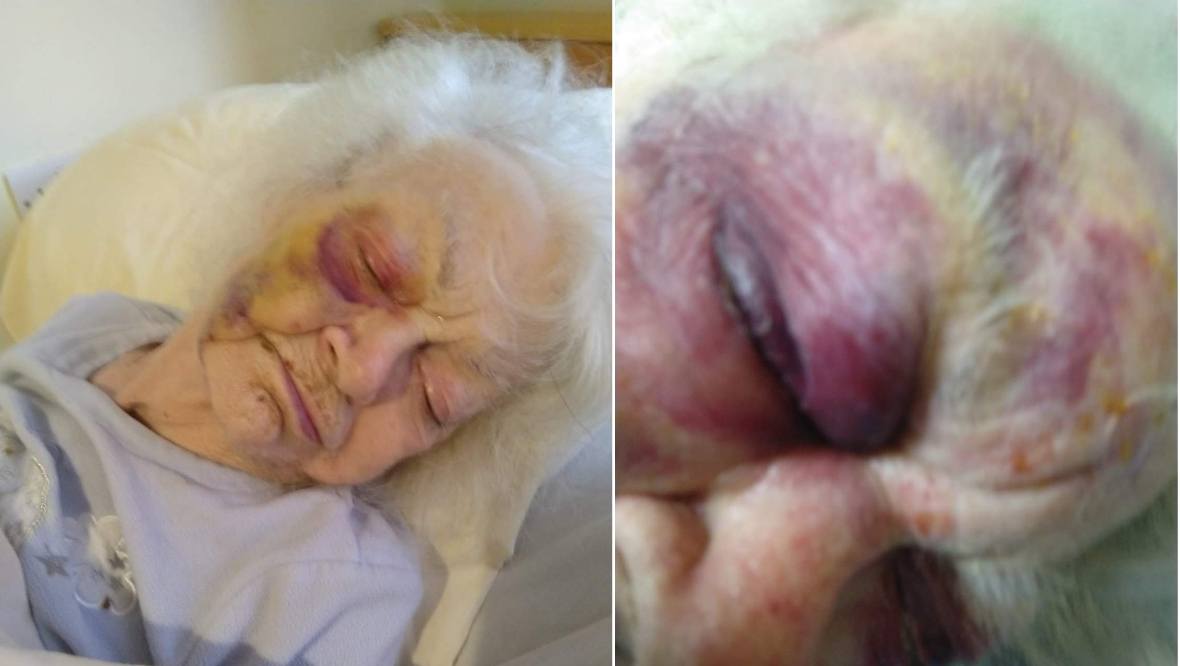 After her discharge from hospital, Nancy was moved to a room closer to the nurses' station – however, Colin claims a door within the room, which led to the courtyard, couldn't be shut properly due to a broken lock.
"I was reassured that the door would be fixed as soon as possible, but she caught pneumonia shortly after. I suspect the freezing cold draft, in the middle of winter 2021, contributed to it."
Nancy was taken to hospital again, where she contracted "infection after infection," before her death in January last year.
'Catalogue of failings'
"Its angering because once she died all the investigations stopped – we were left totally without answers, and the home shut down shortly after.
"She was supposed to be looked after in her vulnerable condition, and look at what happened instead."
The Care Inspectorate told Colin the circumstances were evident of a "catalogue of failings on the care home's part".
"What angers me the most is the not taking any responsibility or accountability for this.
"I'm not legally minded, all we are asking for is accountability, and an opportunity to highlight the very real issues surrounding elderly people in care.
'Abseiling granny'
Nancy the "abseiling granny" was featured by STV's Scotland Today in 1989, when she took it upon herself to abseil down Paisley Town Hall to raise money for Arkleston Children's Centre.
She understood there were certain risks to abseiling without much experience, especially at the age of 55, but told STV's Angus Simpson that was part of the appeal.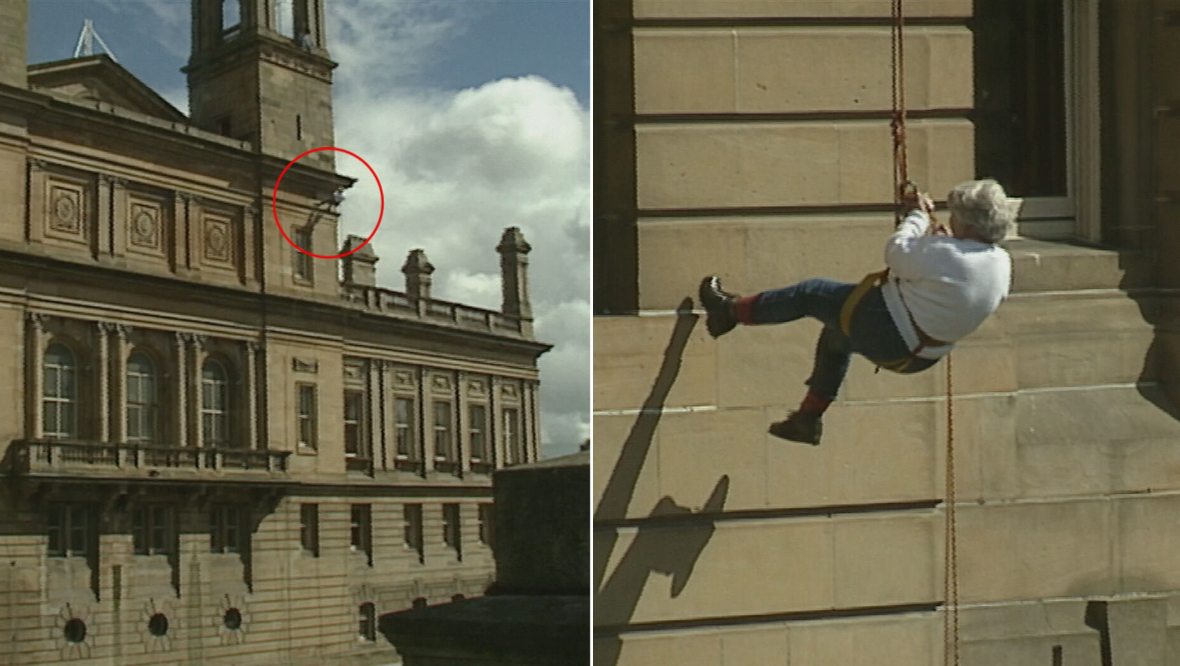 "We felt that it would raise more money, particularly since I'm not exactly young – there were others that offered…but quite a younger man or a younger woman could do it without any bother.
"The fact that I'm not young is the point!"
"My mother lived a beautiful life," Mr Donnelly, 65, recalled. "She was a caring kind person who adored her children and grandchildren.
"She was extremely charitable, so much so that my sister and I had to sometimes reign her in because of how much she was giving away."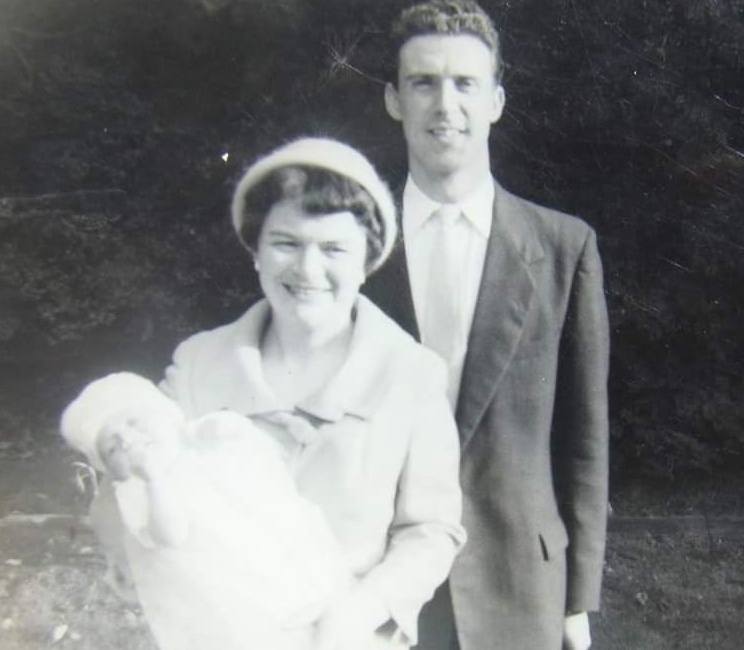 'We apologise for our failings'
A spokesperson for Larchwood Care said: "We understand Mrs Donnelly's family's concerns and acknowledge their considerable distress following the loss of a much-loved family member.
"Our investigation into these matters identified some failings with communication and we apologise for the impact this has had on the Donnelly family. In acknowledging this failing, we have reviewed our policies and made the necessary changes.
"In 2021 the matter was referred to the Care Inspectorate and the Adult Support and Protection team. The home, which is now closed, fully co-operated with the outside agencies looking into the issues raised. We accepted and reacted to the feedback from both agencies throughout the investigation."
A spokesperson for the Care Inspectorate said: "We aware of a concern raised about the quality of care experienced by an individual at this care service, which has since cancelled its registration with the Care Inspectorate.
"The concern was investigated by the relevant local authority under Adult Support and Protection procedures."
A spokesperson for Glasgow Health and Social Care Partnership said: "Glasgow HSCP were aware of the concerns raised in respect of the home. Investigations were undertaken in line with Adult Support and Protection procedures and increased contact was initiated with the home due to the concerns raised.
"When the provider announced the closure of the home, HSCP staff worked with Care Inspectorate colleagues to support residents, family and the care home to ensure this was done safely."
STV News is now on WhatsApp
Get all the latest news from around the country
Follow STV News
Follow STV News on WhatsApp
Scan the QR code on your mobile device for all the latest news from around the country