It's been a year since a fire destroyed a tenement building in the south side of Glasgow, forcing families to flee their homes and shop owners to leave their stores behind.
Bookshelves can still be seen embedded into the walls, and the remainders of tiles and wallpaper, once part of someone's home.
But 12 months on, locals have told STV News of their dismay that not much progress has been made rebuilding the site – and that dozens of people who live nearby are still locked out of their properties.
The fire started late on Sunday, November 10, 2019, in a ground-floor shop on Albert Drive, Pollokshields. After it spread through the four-storey building, the tenement block collapsed.
One man was taken to hospital for smoke inhalation but no one else was injured. It took firefighters until the following day to extinguish the blaze.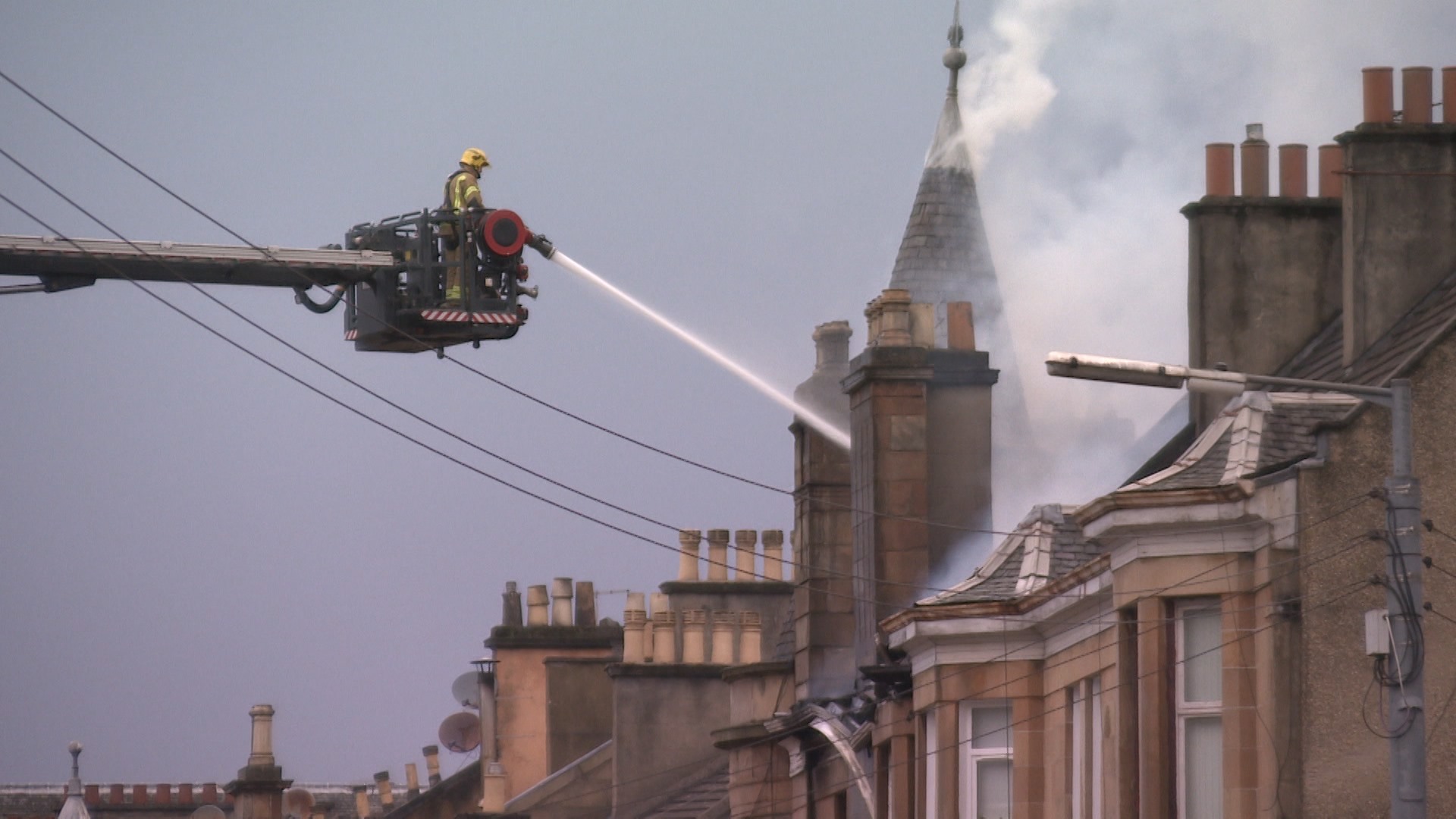 Just four months later, in April, there was a second fire in the same street, directly opposite from the first. More residents and businesses were affected.
Adill Sheikh, who works at Pollokshields Pharmacy, decided to move his business around the corner to keep it afloat. He hopes one day to return to his original shop.
He said: "It's been a tough time. When the first fire happened, we were out of the shop for a full week which at that time we thought was a really big deal.
"Come the second fire, we were completely out the business for seven weeks, so it's been very testing for all of us.
"Firstly trying to deal with getting patients medication on time, but then also having to set up a whole new pharmacy."
Many residents who live nearby still haven't been able to get back into their homes since the fire due to safety reasons. Those who do still have access to their properties, are calling for the site to be rebuilt quicker.
One man, whose flat looks on to the site, told STV News: "It's quite hard going, you know, when you look out your window you're looking at a bomb site.
"It's not safe the fact the path is blocked off too, it means people have to walk on the road".
His neighbour added: "We've been trying to sell our flat, we've had people coming to view it and they've just not been interested in buying."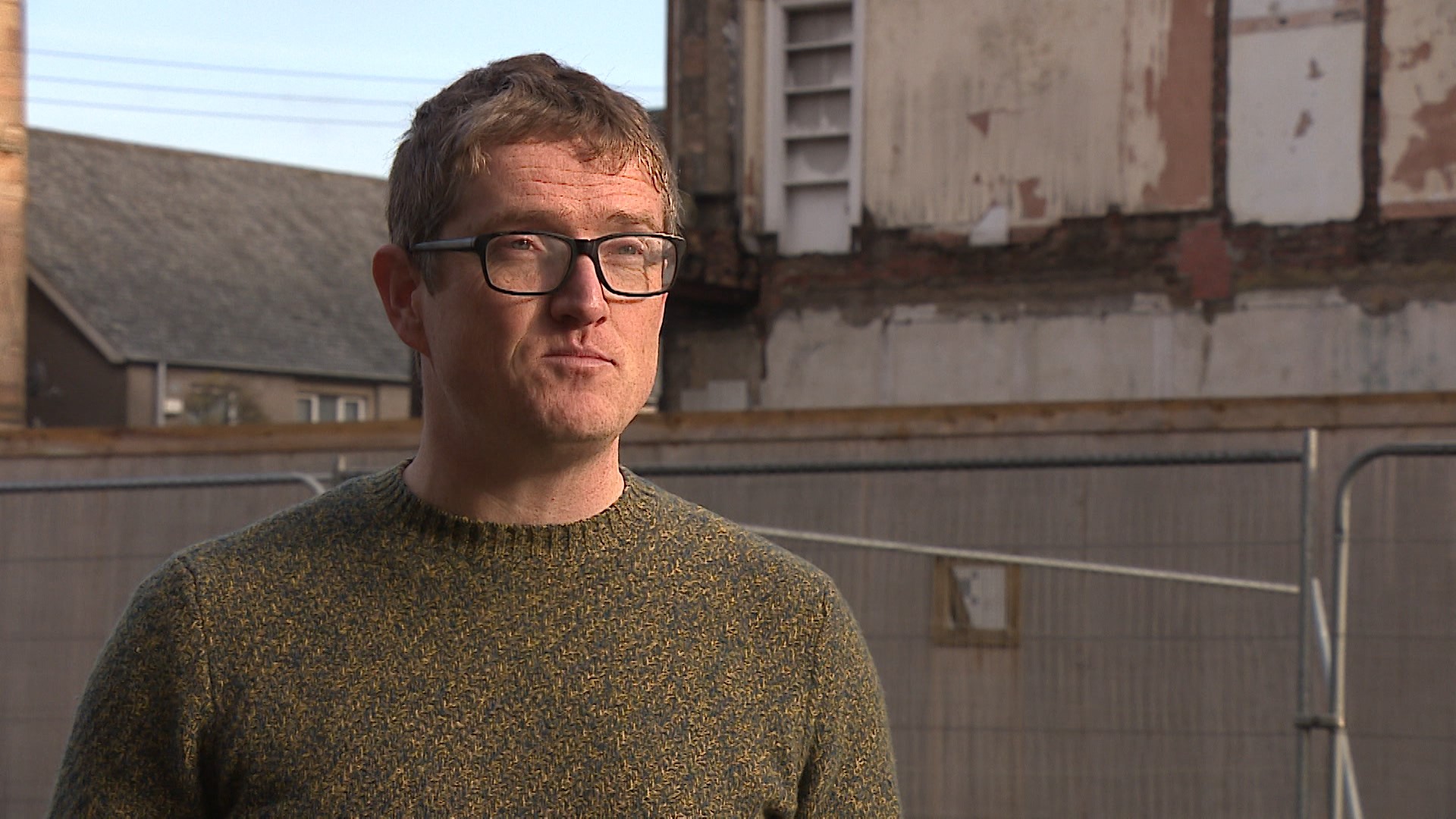 Councillor Jon Molyneux is calling on the council to take action. He said on the first anniversary of the fire on Tuesday that it's important to remember the outstanding work of the emergency services.
He said: "There are still people in neighbouring properties who haven't been able to get back into their homes. They still can't access their possessions.
"I want the council to come in and drive activity here, not just to rebuild the tenenment that collapsed but obviously the whole area was impacted."
A spokesman for Glasgow City Council said: "We remain in regular contact with the owners, their factors and insurers about these buildings and the necessary repair work.
"The former party walls to the adjoining tenements are subject to an ongoing process under dangerous building legislation, and these walls have to be repaired before the adjoining flats can be re-occupied.
"We will continue to support the owners as their plans progress with the aim of people getting back into their homes as soon as is reasonably possible."