The Duke and Duchess of Rothesay have put the final piece in place at restored tea rooms designed by Charles Rennie Mackintosh.
Charles and Camilla arrived in Glasgow on Friday morning to visit the Willow Tea Rooms on Sauchiehall Street, which date back to 1903.
The Willow Tea Rooms Trust has overseen a £10m, four-year restoration of the A-listed property, which is of international significance as it was the only building where Mackintosh had complete control over the architecture and interior decorations.
He also had control over the design of the furniture, cutlery and waitress uniforms.
During the visit, Charles said: "It's a remarkable achievement. I'm full of admiration.
"What you've managed to do is truly splendid and will make such a difference to Glasgow."
Presented with a Mackintosh replica chair, he joked there is "room for it where I grew up".
The 200-seat Mackintosh restored Willow Tea Rooms building is expected to welcome at least 360,000 visitors a year.
The new heritage attraction, known as Mackintosh at The Willow, will include a gallery, billiard room and an exhibition, retail, learning and education and conference suite in the adjoining building.
Charles added: "I'm very proud of the small part Dumfries House and my Prince's Trust had to help with the training of the staff here.
"I wish you nothing but the greatest success from now on and I'm very proud to have played a small part in opening the tea rooms."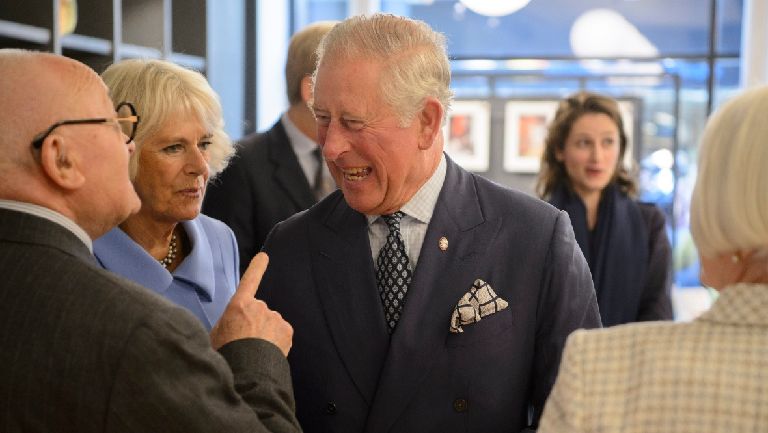 The royal couple met staff trained through the Prince's Trust and those behind the restoration.
Shown round by Celia Sinclair of the Willow Tea Rooms Trust, they got hands-on with interactive exhibits including an audio device in the shape of a tea cup.
They were then given tea before unveiling a plaque to open the tea rooms and putting in place the final piece of wood carving.
Camilla went on to meet cancer patients at the Maggie's Centre at Gartnavel Hospital in Glasgow.
She praised the uplifting nature of the charity cancer care centres, which she has been president of for ten years.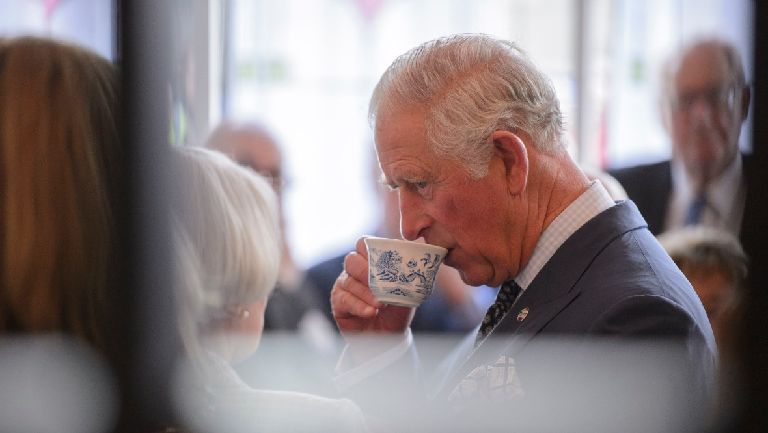 She told the patients: "When I went to the first one I thought it would be depressing, but it was the complete opposite. It was uplifting."
To mark 150 years since the architect's birth, the tea rooms opened for the public to preview on June 7.
The attraction has a predicted annual turnover of £3m and will operate as a social enterprise and hub for Glasgow, creating 40 full-time roles.