Activists have occupied a building in Glasgow city centre to raise awareness about the lack of housing for the homeless in Scotland.
Members of Rise, a left-wing political group, took over 190 Trongate on Sunday.
The building underwent a £1.5m renovation in 2015 to turn it into eight high-end flats and a ground floor retail unit after lying empty for more than a decade.
However, the retail space – which was expected to bring in £60,000 of rent a year – remains empty.
A Rise spokesman said: "Over the past few months Rise members have been highlighting empty buildings around Scotland.
"This has been part of a wider campaign to highlight the negative impact that land banking and property gatekeeping has on local working-class communities.
"We stated that unless these properties were used in a manner that would directly benefit our communities we would take actions to ensure that they were."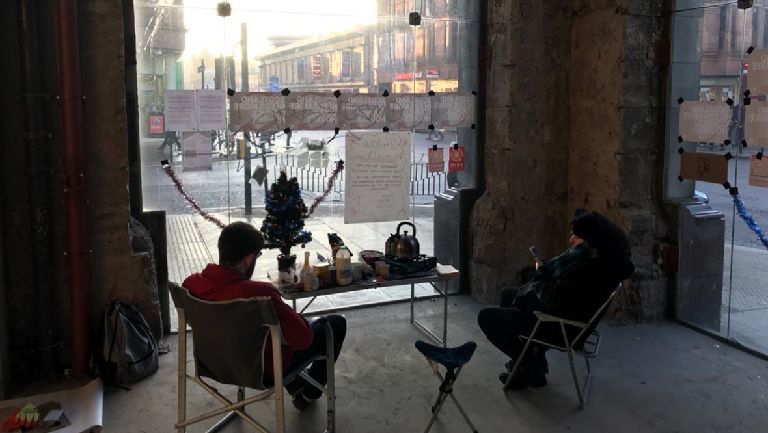 The latest figures show there are around 37,000 homes in Scotland which have been empty for at least six months, with more than half empty for over a year.
Meanwhile, there were about 34,000 homeless applications between April 2016 and March 2017.
Rise said the figures show the majority of people facing homelessness in Scotland could be housed.
"As these buildings lie empty, working-class people forced out onto the streets of our biggest cities are dying," a spokesman said. We believe this is unacceptable."
"We believe that only the mass building of publicly owned housing will stand a chance of eradicating homelessness permanently."
Meanwhile, at least £3.6m has been raised for the homeless by 8000 people who slept outside overnight in Edinburgh despite freezing conditions.