A forklift driver kept a collection of "dangerous and wild animals" in his one-bedroom flat, including snakes, scorpions, turtles and lizards.
Keith Ross was jailed for 18 months at Hamilton Sheriff Court for keeping the animals, most of which were neglected and poorly treated.
He was also disqualified for ten years from keeping animals.
His collection included a king cobra, among the largest poisonous snakes in the world, various vipers and a rattlesnake.
Ross collected the creatures for six years and displayed them at parties for children, charging around £80-an-hour.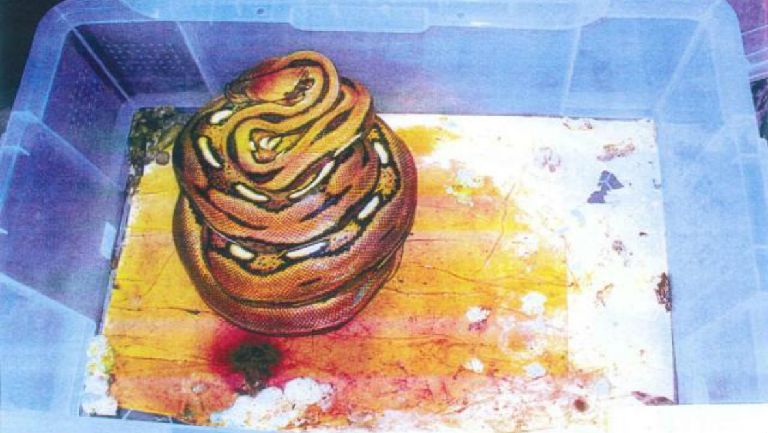 Police, animal welfare officers and council staff raided the 27-year-old's home in Motherwell, North Lanarkshire, following an anonymous tip-off.
He was sentenced on Tuesday after admitting 17 charges of neglect and keeping "dangerous and wild animals" without a licence.
A Scottish SPCA spokesman said: "Ross had a collection of reptiles in his home unlike anything we have seen before. The animals seized from Ross during the searches presented significant difficulty.
"This was a clear case of someone collecting animals and failing to provide for their needs with disastrous results for the animals. Several were caused unnecessary suffering from the appalling conditions.
"Many were on the verge of starvation and one lizard had to be put to sleep after it ate its own substrate (cage litter) from lack of feeding."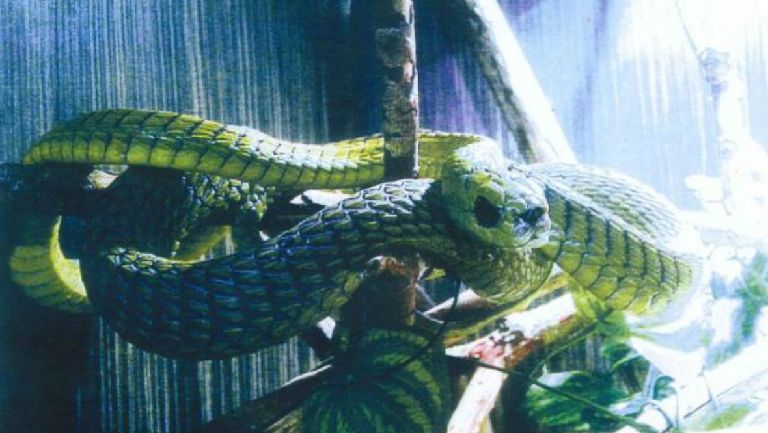 Welfare officers recovered the snakes that Ross had neglected. They included a boomslang tree snake, a boa constrictor, a python and a Californian kingsnake.
Three of the snakes had been crammed into restrictive plastic tubs, had untreated injuries and were not being properly fed.
Ross also kept a deathstalker scorpion, two white-lipped vipers, a saw-scaled viper, a Western diamondback rattlesnake, a puff adder, a king cobra and two black-necked spitting cobras.