Prominent human-rights lawyer Aamer Anwar has been voted as the University of Glasgow's next rector.
The 49-year-old will take over from the current incumbent Edward Snowden whose three-year term will come to an end.
The role is to represent the interests of the university's students, working with the Students Representative Council, and the rector is expected to attend five meetings a year.
Lawyer Anwar was voted in by students ahead of former Liberal Democrat politician, Sir Vince Cable, and controversial British journalist Milo Yiannopoulos.
Speaking to the institute's Twitter account he hailed the "tremendous result".
Mr Anwar added: "For me it encompasses the fact University of Glasgow students do care. They've sent a message of unity against hatred and bigotry.
"They want their voices to be heard and they've felt for far too long that they've been ignored.
"They've entrusted me to be an active, working rector. I plan to keep to all the pledges in my manifesto: to fight for all students, the issue of mental health, the issue of rocketing rents, Brexit; and to ensure that no student should suffer in silence in this university and they get the backing, funding and support of everyone at this campus."
He was selected after a vote carried out by students between 12 candidates with each nominee requiring the backing of at least ten students to make the race.
More than 8000 votes were cast, 2000 more than the last election, with Anwar receiving 4458 of those.
It is not the first time Anwar has accepted a nomination for the position, finishing as a runner-up to Charles Kennedy in the 2008 election.
Kennedy held the role until 2014 when former NSA contractor and whistleblower Snowden was chosen.
Fellow election contender Yiannopoulos was seen as an unconventional choice having recently caused controversy by making comments alleging sexual relationships between younger boys and adults could be "consensual".
He later apologised for the comments.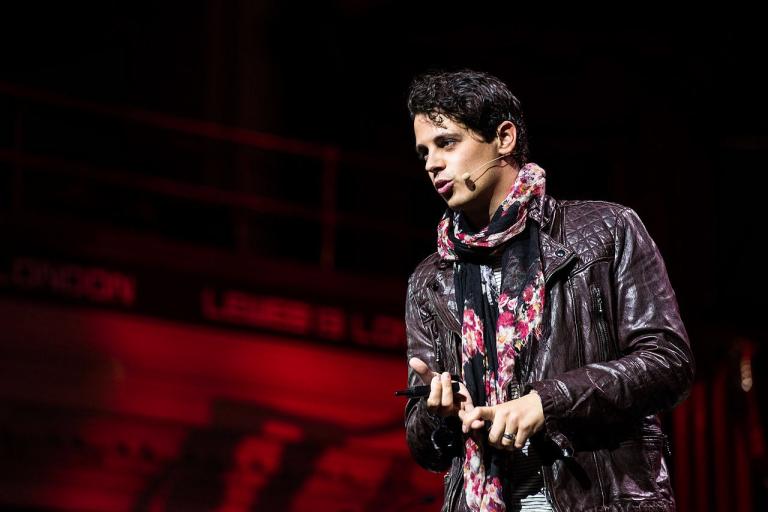 The 32-year-old, known as a key figure in the so-called "alt-right", encouraged students to vote for him.
He took to his Facebook page writing: "Tip for Glasgow students: Literally nothing will annoy your professors more than this."
Only 533 did so, coming fourth in the poll after Lady Hazel Cosgrove (1409) and Cable (535).
At the time nominations were announced Mr Anwar tweeted: "I hope whoever wins is a voice [for] students but disgusted [at] those who nominated Milo Yiannopolous".