A Fifa official has condemned Ayr United over the use of a topless model to promote its new kit.
The Scottish side, who won promotion to the Championship next season, have used topless models with the strip painted on at its kit launches since 2012.
Club sponsor and betting company BoDog, who are behind the promotion, posted the images on their website this week of a partially naked model wearing body paint in the colours of Ayr United's kit.
The move has caused controversy since it began four years ago and now a Fifa Council member and coach at women's side Glasgow City FC have both waded in to criticise the promotion.
The Scottish FA compliance officer is also understood to be investigating whether Ayr United has breached rules around bringing the game into disrepute in relation to the kit promotion images.
STV News understands several complaints from inside the game in Scotland have been made to compliance officer Tony McGlennan.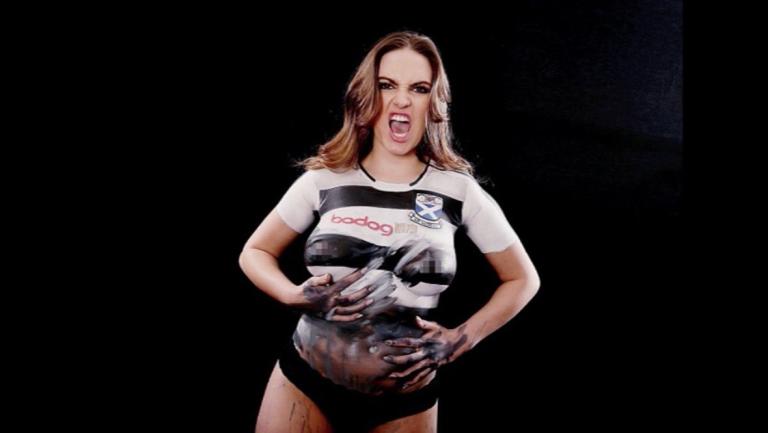 Fifa Council member and former footballer Moya Dodd described the kit launch as "soft porn" and branded it "atrocious".
Ms Dodd tweeted: "Kit launch or soft porn? Either way, bound to alienate potential fans @AyrUnitedFC. Atrocious."
Head of youth at Glasgow City FC, Amy McDonald, tweeted: "They have just advertised for a girls and women's development officer for their growing academy. To do this is a backwards step."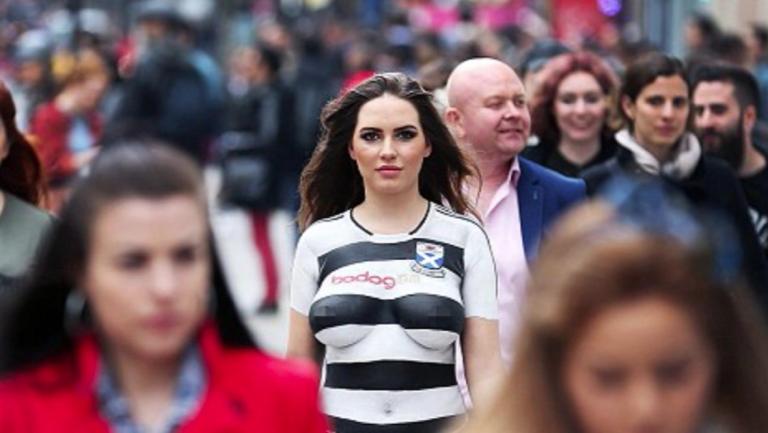 Calvin Ayre, the founder of the Bodog, said: "The Ayr United shirts are of a very high quality but it would be unfair to say they are materially superior to other teams' kit.
"In fact, based on the latest photo shoot, it appears to me as if there may be some sizing issues with the first shirts to come off the rack."