Leaders of a Mosque attended by shopkeeper Asad Shah have called on all Muslim leaders and imams to condemn a statement made by the man accused of his murder.
Tanveer Ahmed, 32, from Bradford, issued a statement through his lawyer on Wednesday claiming responsibility for the killing of the shopkeeper, saying it was religiously motivated.
Ahmed appeared at Glasgow Sheriff Court on Wednesday charged with murdering Mr Shah, 40, outside his store in Shawlands, in the south side of the city, last month.
He made no plea but issued a statement through his lawyer following the private hearing, saying he had done it because Asad Shah disrespected the Prophet Muhammad.
Mr Shah belonged to the Ahmadi sect of Islam, a minority community which has faced persecution from other Muslim groups.
Leaders of the Ahmadi community have now called for unity, urging all Muslim heads and imams to publicly condemn the statement from Ahmed.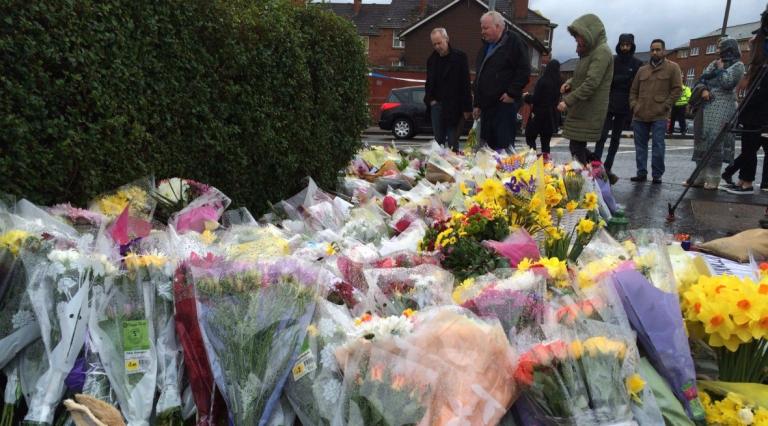 Ahmed Owusu-Konadu, external affair secretary at the Ahmadi mosque, said: "This is deeply disturbing and sets an extremely dangerous precedent as it justifies the killing of anyone – Muslim or non-Muslim – whom an extremist considers to have shown disrespect to Islam.
"We urge all religious bodies especially all Muslim leaders and Imams across UK, across Scotland to come out in public to condemn this statement by Tanveer Ahmed so that all Muslims know this is never accepted in Islam."
Abdul Abid, another leading Muslim at the mosque, said: "We are not asking them to agree with us on religious matters a crime has been committed and the root cause of that crime should be condemned not only the crime."
The president of Glasgow Central Mosque, Dr Shafi Kausar also reacted to the statement, saying: "We condemn terrorism, we condemn any sort of extremism and we condemn radicalisation. We should not allow anyone to do anything like that in our name, in Islam's name."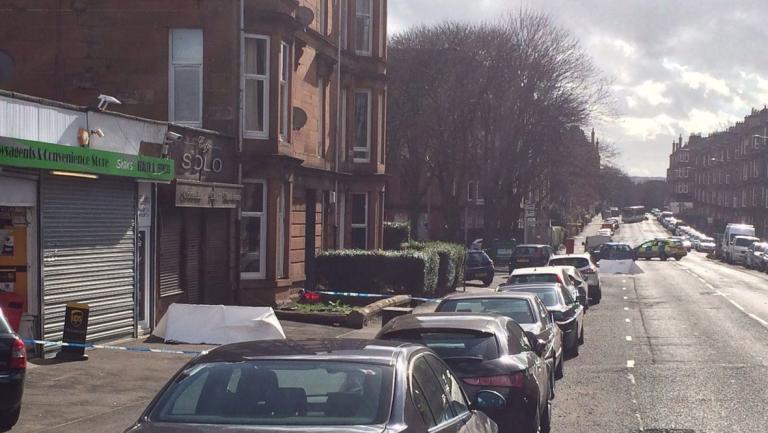 When asked how he felt, he added: "Very upset, we wont allow anybody to do anything like that in our name, in Islam's name. This is really abhorrent. It is not anything that any teaching of Islam or practice of Islam will allow. "
Dr Kausar also insisted that there are no tensions among different sections of the Muslim community, saying: "Not at all, not at all – there is no tension, nothing of the type.
"I have been a GP and every section of this religion was my patient. They used to sit in the same waiting room, they used to talk, chat, they speak the same language. There was no such thing."
Lawyer and activist Aamer Anwar, who chaired an interfaith conference in Glasgow last week calling for communities to unite against sectarianism, bigotry and extremism, said the "freedom to exercise religion is a fundamental human right".
He added: "The fundamental problem is the deep-rooted hypocrisy and repeated failure by various so-called Islamic groups to vociferously condemn the systematic persecution against the Ahmadiyya community or others.
"If there is truly a respect for the right to life then it must be said unequivocally, there can be no ifs, no buts where the sanctity of life is concerned. The last thing anyone wants to see is the politics of sectarian hatred imported from Pakistan onto our streets."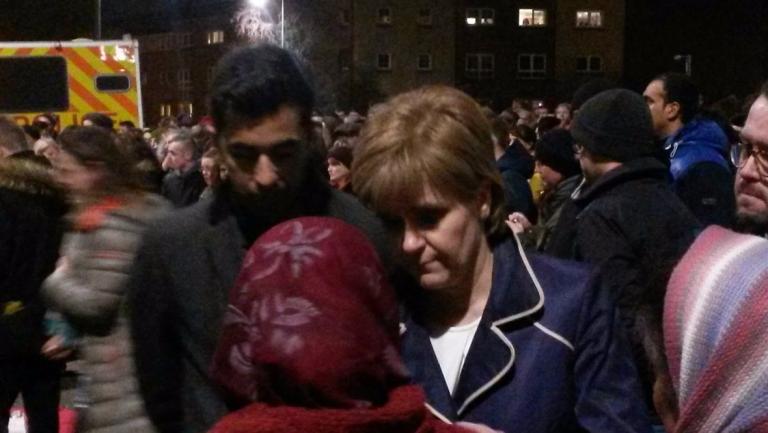 The statement from Ahmed's lawyer on Wednesday said: "My client Mr Tanveer Ahmed has specifically instructed me to issue this statement to the press, the statement is in the words of my client:
"This all happened for one reason and no other issues and no other intentions. Asad Shah disrespected the messenger of Islam the Prophet Muhammad peace be upon him. Mr Shah claimed to be a Prophet."
It continued: "If I had not done this others would and there would have been more killing and violence in the world."
Mr Shah was found with serious injuries outside his shop on the evening of March 24, after being attacked outside his shop Shah's Newsagents in Minard Road, Shawlands, Glasgow.
He was taken to the Queen Elizabeth University Hospital where he was pronounced dead on arrival.