A man with OCD murdered his neighbour in a knife attack during a row over a dog urinating in the block of flats where they lived.
Martin Carroll, 28, lost his temper after seeing a woman allow her dog to urinate in the tenement which they shared in Springburn, Glasgow, last year.
Carroll shouted at the woman because he has Obsessive Compulsive Disorder (OCD), the High Court in Edinburgh heard on Thursday.
The woman's friend Stephen Gannon, 36, who was a neighbour of the killer and lived below him, confronted Carroll about his behaviour.
Carroll the began to argue with Mr Gannon. The argument ended when Carroll repeatedly plunged a knife into Mr Gannon's neck.
Carroll, of Springburn, Glasgow, pleaded guilty at the High Court in Glasgow last month to murdering Mr Gannon on August 14, 2015.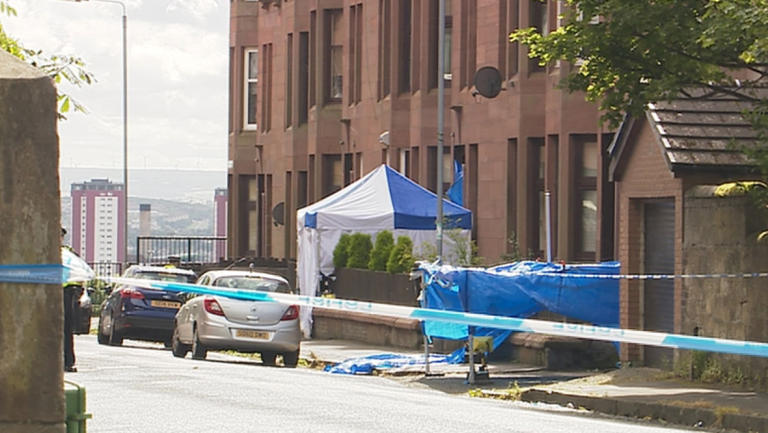 Sentence had been deferred on Carroll for the court to obtain reports. At earlier proceedings, prosecutor Ross McFarlane told the court that Mr Gannon lived downstairs from Carroll at the flats in St Monance Street.
The killer had a disagreement earlier in the year with another neighbour about her dog misbehaving. On August 14 2015, Mr Gannon was chatting to the dog owner, who was not named, inside the tenement when Carroll walked by.
The court heard that Carroll was already wanted by the police at the time in connection with an attack on his mother.
Mr Gannon followed him and shouted: "Don't you be giving abuse to the woman in in my close." Carroll initially ignored the comment but then turned and confronted his neighbour.
Mr McFarlane said: "In a sudden movement, Carroll produced a large knife and struck out a number of times.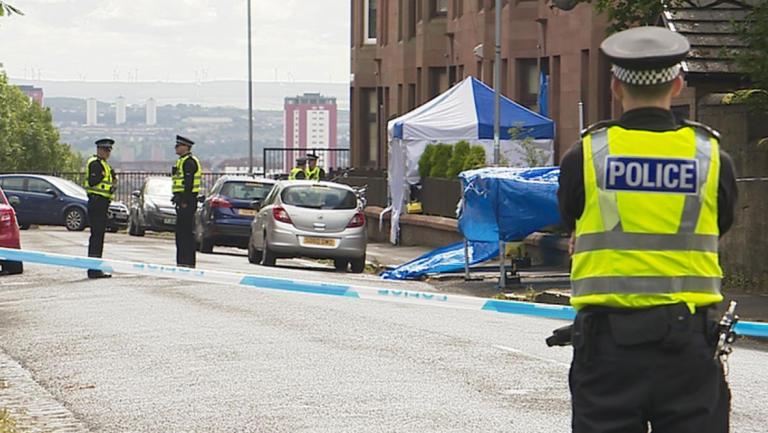 "He stabbed Mr Gannon in the neck area… blood started to spurt from the wound and he tried to run back towards his flat. "
The court heard the victim collapsed in the street soaked with blood. An upset Carroll then went to his grandmother's house and said: "Something's happened. I've done something stupid."
He was arrested shortly afterwards. On Thursday, Ms Young told the court that her client regrets his actions.
She added: "Mr Carroll knows there is nothing that I can say that can mitigate the consequences of his actions and the impact that Mr Gannon's death has had on his family and friends. He can only offer his genuine remorse."
Passing sentence, Lord Turnbull told Carroll that he would have to serve at least 14 years in custody before he could apply for parole.
He added: "Your release from custody is not a matter for this court. It is a matter for the parole board of Scotland."