A 101-year-old joined his granddaughter to walk the final mile of the Kiltwalk, having fuelled up with a fish supper beforehand. 
Ugo Pellegrini from Ardrossan joined Melissa Ramage, 37, as she tackled the 26-mile challenge along with friends Vicky, Annie and Claire as they walked from Ardrossan to Largs in aid of Ayrshire Hospice.
The hospice supported Annie and Vicky after they lost their mother and father to cancer and the group decided to fundraise to thank them.
When Melissa told her Nonno that they were taking on the challenge, she joked that he should join them.
She said: "I'm really close to my grandfather, he's 101 and we're so lucky we've had him all this time and for him to be as healthy as he is.
"We spend a lot of time together where we can with the Covid restrictions, we're very close.
"I was telling him what we're up to, he's very keen to hear what all of his grandchildren are up to, and when I said I was doing 26 miles, I jested with him and said 'you could do some of that with me no bother!'.
"He laughed and I said 'how about you come and do the last mile? At that point we'll be flagging, our feet will be sore, it would be really nice to have you join us'.
"He said if you think me coming along and joining you will help, then absolutely."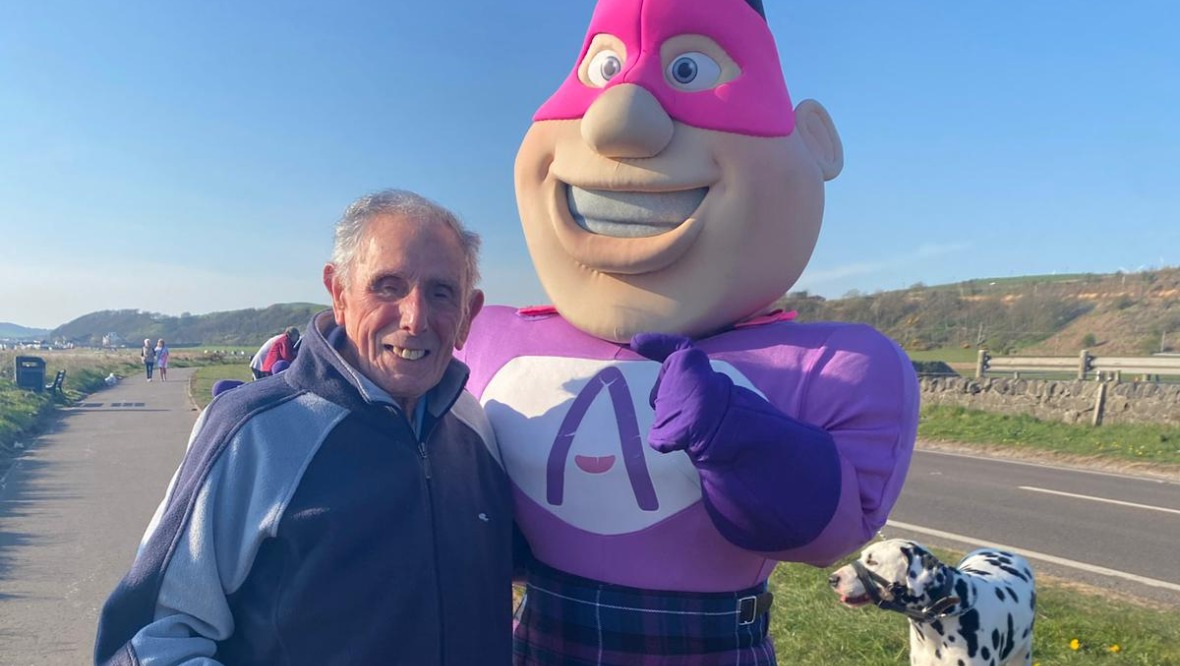 Melissa says her grandfather, who has five children, nine grandchildren and six great-grandchildren, lives as independently as possible and does all his own shopping for his famous sugo sauce.
He used to make and sell Italian ice cream on the Isle of Arran before owning shops and newsagents around Ardrossan.
On the day of the Kiltwalk, the group waited to see if Ugo would be fit and well to take on the mile-long challenge before telling friends and family.
He then met the group as they were preparing to finish their marathon walk in Largs.
"It was a glorious day and he had fuelled himself up with a fish supper beforehand and my Dad dropped him off at the last mile and he stormed it with us no problem," Melissa said.
"When we got to the end, he said 'I could have done more!'
"He was absolutely delighted, totally unaware he was going to cause the internet flurry that he has done."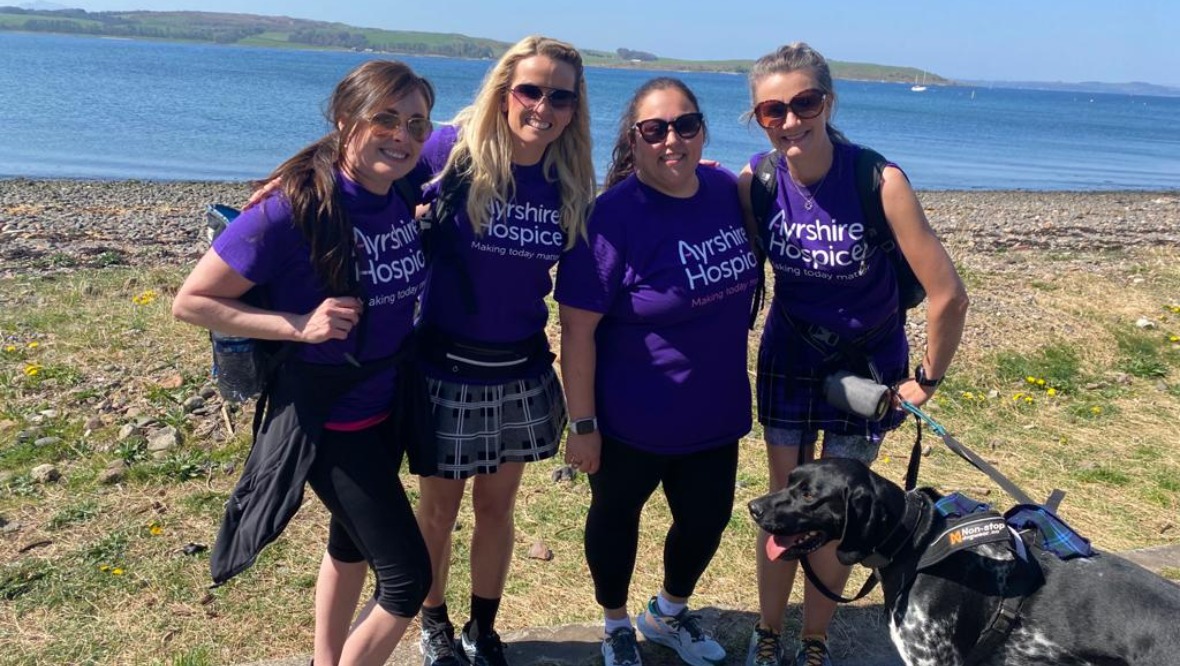 After the group had finished the walk, Melissa uploaded a video of her and her Nonno walking together and it became a hit, racking up hundreds of views.
The group have now raised more than £4700 for Ayrshire Hospice and are grateful to Ugo for taking part alongside them.
"He's a legend in our family and everyone in the community is in awe at how healthy he is. To help us raise funds, he's an inspiration," Melissa said,
"If him walking a mile can help in any way with donations, then he was happy to do it."