Three people were injured after part of a pub roof collapsed as Storm Ciara sweeps across the country.
Emergency services were called to the scene in St John Street, Perth, at around 7.25pm on Saturday.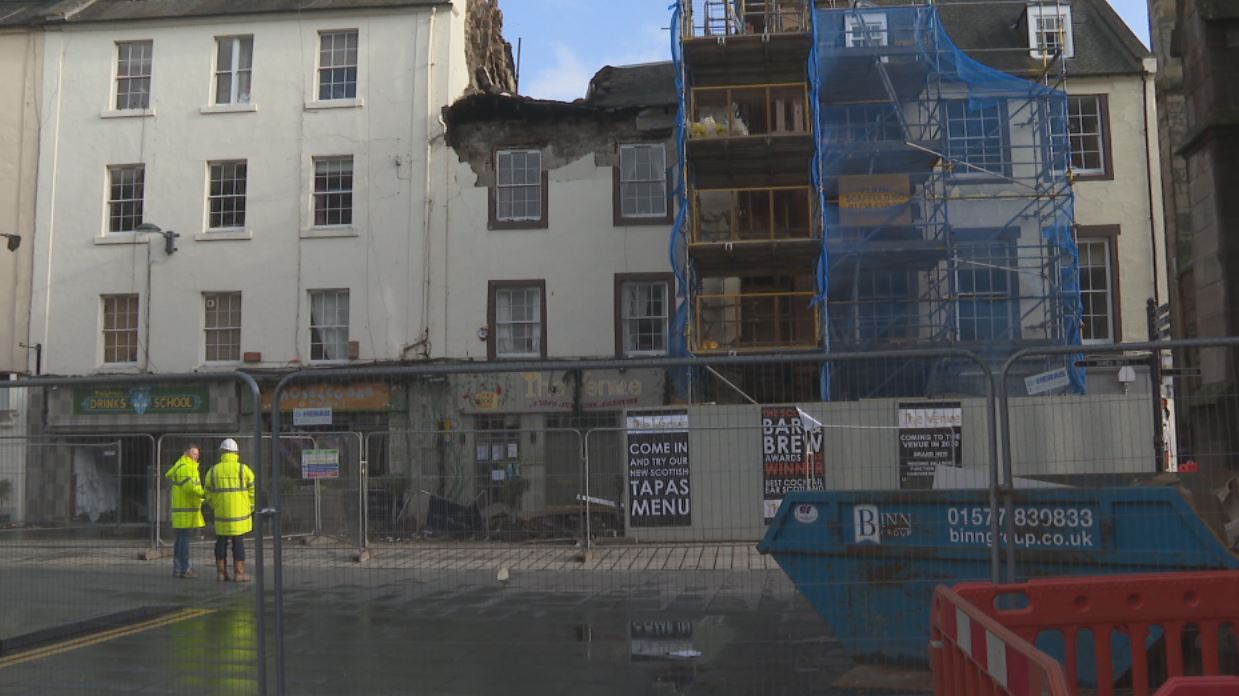 The fire service said three people were passed into the care of the ambulance service.
Police said a cordon has been put in place around the area until the damage can be assessed by experts.
In a post on Facebook, staff at The Venue said: "Unluckily tonight our neighbouring building's chimney breast fell through our roof causing the roof to cave in and the top front of our building to be dislodged.
"Thankfully nobody has been seriously harmed but the business will be closed until we find out the extent of the damage caused to our building.
"A big thanks to the emergency services, Perth police, fire and ambulance for all their help.
"We will not know anything more until the professionals have finished their surveying.
"Massive thanks to all our customers and friends concerns and we hope to see you all very soon."
Police said no one had been seriously injured.
A Scottish Fire and Rescue Service spokesman said: "We were alerted at 7.25pm on Saturday, February 8, to reports of a structural collapse on St John Street, Perth.
"Operations control mobilised two appliances and a height vehicle to the scene, where the chimney of a tenement building had collapsed.
"Three casualties were handed into the care of the Scottish Ambulance Service."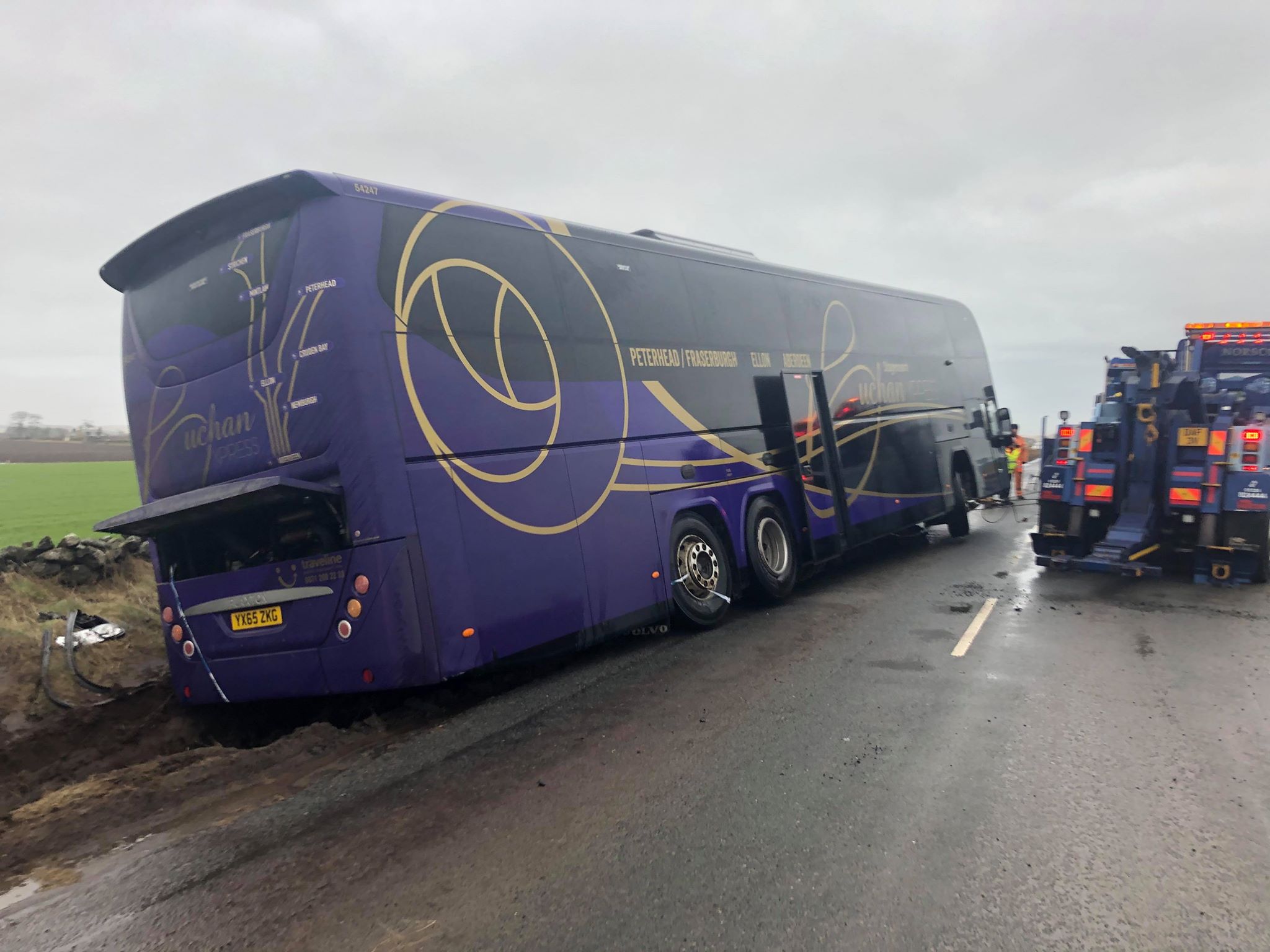 In Aberdeenshire, a coach overturned into a ditch due to the severe gales on the B9000 near Newburgh.
The accident happened at around 6.45pm on Saturday.
Police said no one was seriously hurt, but one person suffered a slight injury to their knee.
The bus was eventually recovered on Sunday morning.
A Police Scotland spokesman said: "Police were called at around 6.45pm on Saturday to reports of a bus on its side on the B9000 at Newburgh.
"The ambulance service was called, but there were no reports of serious injuries.
"There was one minor injury to someone's knee, but nothing serious.
"The road was closed at 8pm. The bus was recovered at 9.30am on Sunday."
Part of a cafe and guest house collapsed into a river as Storm Ciara battered Scotland with high winds and heavy rain.
Police were called to Bridge House Guest House and Sonia's Bistro in Hawick in the Scottish Borders at around 9.30am on Sunday to reports of structural damage.
Emergency services said the building on Sandbed had been evacuated and there were no reports of any injuries.
Authorities have warned the storm is likely to cause "significant disruption" and transport is likely to be affected.
The Met Office has issued yellow warnings of strong winds across Scotland on Sunday with gusts of up to 80mph possible in some areas.
It warns winds and flying debris may pose a danger to life while there may also be damage to buildings, travel disruption and power cuts.
An amber warning of heavy rain in the Borders was also in force from 2am to 10am on Sunday.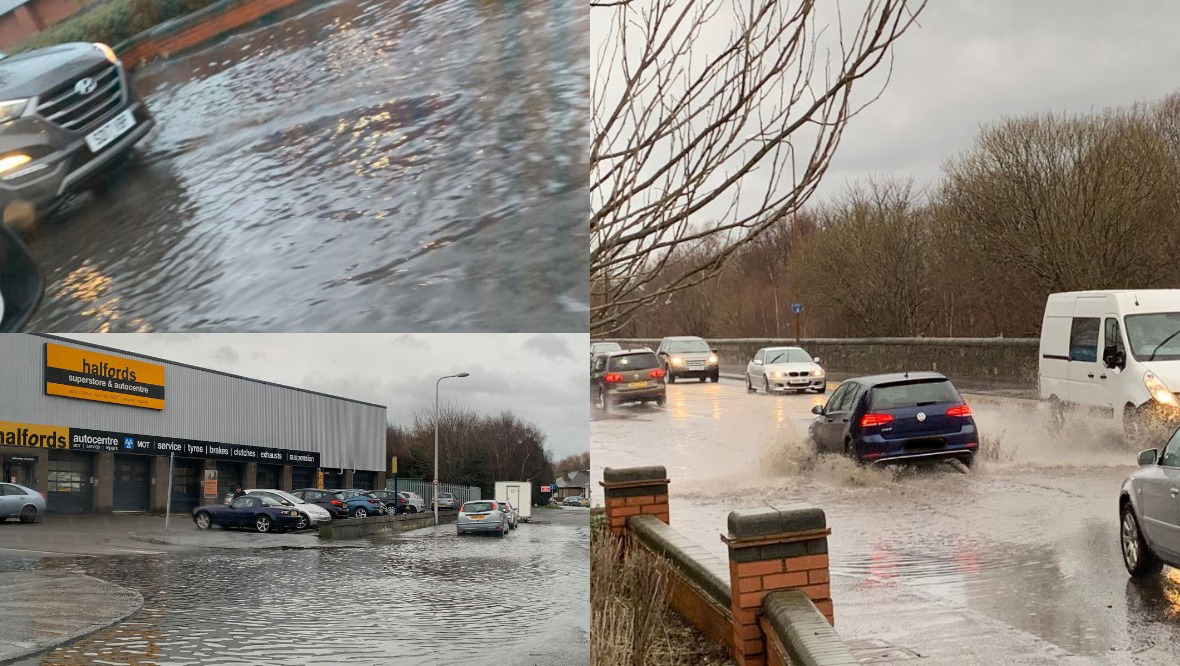 Homes and businesses could flood, with a chance some communities may be cut off by flooded roads.
There is also the potential of danger to life from fast-flowing or deep floodwater.
A multi-agency response team – based at the Traffic Scotland national control centre in South Queensferry, West Lothian, will be operational for the duration of the weather warnings to monitor the conditions and "help deploy response teams where necessary".
Transport secretary Michael Matheson said: "The Met Office is telling us that we are facing a prolonged period of adverse weather, with Storm Ciara bringing strong winds and rain to most of Scotland this weekend.
"We're also being told to expect snow and high winds throughout Monday and on Tuesday morning, so there is the potential for significant disruption on the trunk road network, as well as other modes of transport.
"It's important that people check the latest information before they set off, drive to the conditions and follow Police Scotland travel advice."
Shortly after 11am on Sunday, Edinburgh Waverley railway station was closed to new customers due to overcrowding.
Passenger Russell Roberts posted a picture of the long queues onto Twitter, and joked: "When I was belting out 'I would walk 500 miles' last night I didn't actually think I would be."
At around 12.10pm, Traffic Scotland advised that the Forth Road Bridge had been closed to all vehicles, while the Queensferry Crossing had been shut to double-decker buses due to the wind.
Shortly after 5pm, double-deckers were permitted along the Queensferry Crossing.
The Forth Road Bridge was also reopened, except to vehicles with trailers, motorcycles, cyclists and pedestrians.
Network Rail said winds of up to 90mph are expected on the West Highland Line and the Inverness to Kyle of Lochalsh routes on Sunday and services will be suspended during the worst of the weather.
Ferry company Caledonian MacBrayne warned there is a "very high possibility of weather-related disruption to services" across all 28 of its routes and advised people to keep track of the status of their sailing online and on social media and to be prepared for delays and cancellations.
The Scottish Environment Protection Agency (Sepa) has issued 15 flood alerts and 38 flood warnings.
Nigel Goody, Sepa duty flood manager, said: "Storm Ciara has arrived with a dangerous combination of high tides, high storm surge and high inshore waves across coastal areas.
"Avoid crashing waves and follow the advice of emergency services and local councils."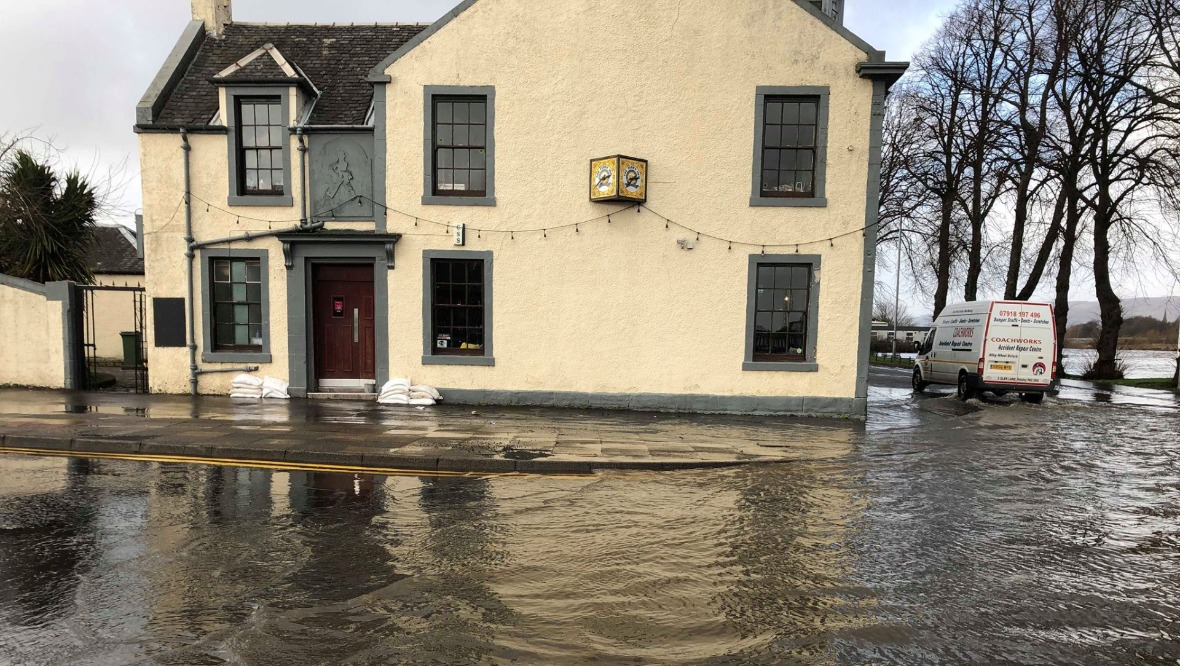 Inspector Davy Hynd, of Police Scotland's Road Policing Unit, added: "There is a high risk of disruption in the affected area and, if you do travel, you are likely to experience significant delays.
"If you must travel please plan your route, as well as alternative routes, in advance."
STV meteorologist Sean Batty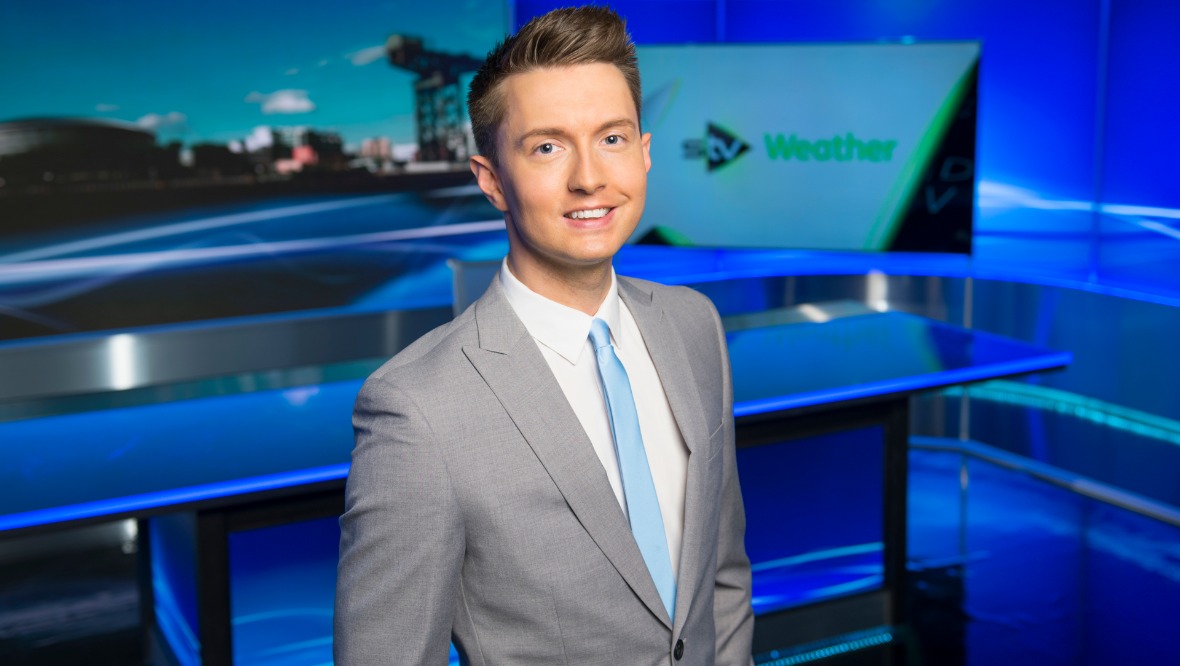 Rainfall:
The heavy rain from overnight will be clearing in the south. Some of the rain gauges in the Borders have had around 70-80mm of rainfall since yesterday. This is around three quarters of the rainfall you'd expect during the whole month of February.
Some of the rivers are running very high, and not just here but across central and southern Scotland generally.
The rain will be replaced today by heavy thundery showers of rain, sleet hail and snow over hills. The winds will be particularly gusty during the showers.
Several centimetres of snow can be expected on higher ground by tomorrow morning and a few centimetres down to 100m in a few parts of the north and west.
Wind:
There's still a small possibility that an amber warning could be issued for the central belt.
The centre of Storm Ciara passed over the Isle of Lewis at midday and will be in Norway by midnight tonight.
The strongest winds look like they will occur over central and southern Scotland between midday and 4pm with a risk of gusts up to 70mph in the central belt. I'd still cater for winds up to 80mph across the Inner Hebrides.
In the far north and Northern Isles winds will be much lighter as the centre of the storm passes over here. That being said, there will be a peak in winds with 50-70mph gusts as the storm drifts away across the North Highlands and Orkney.
Strong winds will continue for the next few days, and in some spots the winds will be stronger on Monday and Tuesday than they are today, although this will no longer be Storm Ciara.
Flooding:
Even though the rain will be clearing from the south this afternoon, water will still be coming off the hills and could lead to some rivers bursting their banks even into Monday.
The bigger issue now will be coastal flooding around high tides with large waves and a storm surge in the west.
Orkney, Ayrshire, Inverclyde and Renfrew are at risk around lunchtime Sunday and then around midnight again.
Argyll and the Hebrides will be at risk around 6-7pm this evening and then 6am Monday.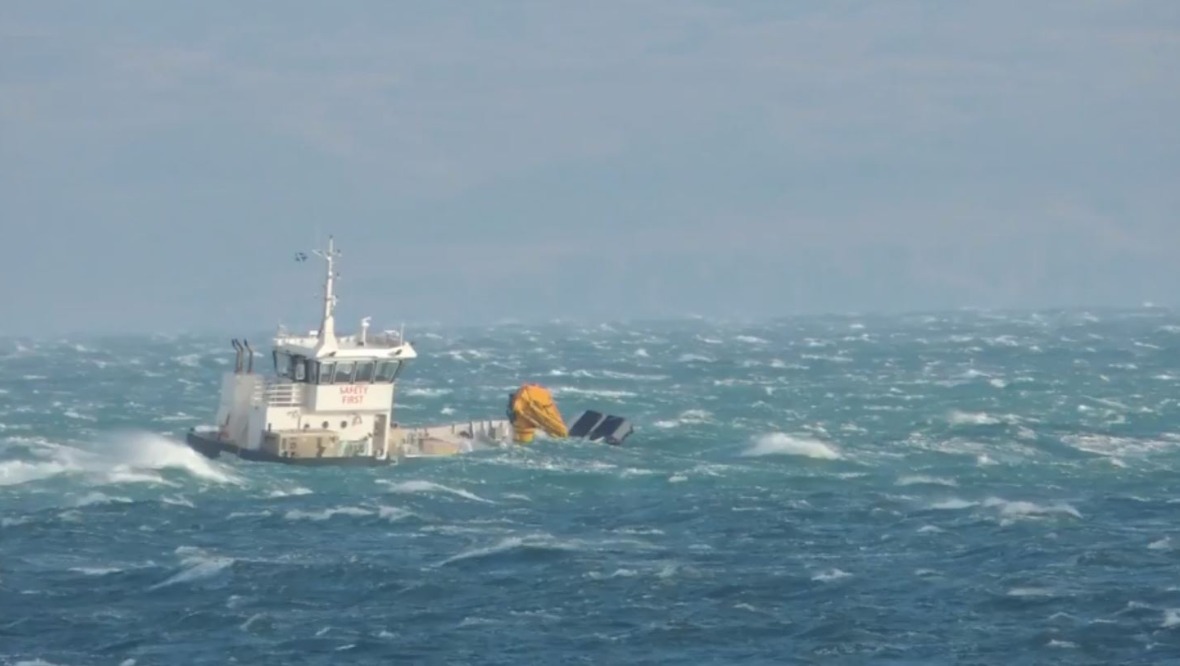 Stay safe in a storm
Before the storm:
Secure loose objects such as ladders, garden furniture or anything else that could be blown into windows and other glazing and break them.
Close and securely fasten doors and windows, particularly those on the windward side of the house, and especially large doors such as those on garages.
Park vehicles in a garage, if available; otherwise keep them clear of buildings, trees, walls and fences.
Close and secure loft trapdoors with bolts.
If the house is fitted with storm shutters over the windows then ensure that these are closed and fastened.
If chimney stacks are tall and in poor condition, move beds away from areas directly below them.
During the storm:
Stay indoors as much as possible.
If you do go out, try not to walk or shelter close to buildings and trees.
Keep away from the sheltered side of boundary walls and fences – if these structures fail, they will collapse on this side.
Do not go outside to repair damage while the storm is in progress.
If possible, enter and leave your house through doors in the sheltered side, closing them behind you.
Open internal doors only as needed, and close them behind you.
Take care when driving on exposed routes such as bridges, or high open roads, delay your journey or find alternative routes if possible.
Slow down and be aware of side winds, particular care should be taken if you are towing or are a high-sided vehicle.
Do not drive unless your journey is really necessary.
After the storm:
Be careful not to touch any electrical/telephone cables that have been blown down or are still hanging.
Do not walk too close to walls, buildings and trees as they could have been weakened.
Make sure that any vulnerable neighbours or relatives are safe and help them make arrangements for any repairs.