Multiple yellow weather warnings are in place across Scotland as the country deals with more wintry weather.
The Met Office said travel disruption is likely as rain, sleet, snow and ice hit large parts of Scotland amid a drop in temperature.
Areas in the central belt and highlands will see heavy rain which will gradually turn into snow by Monday morning, forecasters have predicted.
Meanwhile, snow showers will likely take place across the north and west overnight.
The alert will be in place across the country from 5pm on Monday until 11am on Tuesday.
Across the Highlands and Grampian snowfall could reach between five and ten centimetres.
Greg Dewhurst of the Met Office said: "Things will turn increasingly unsettled for Scotland on Monday.
"We will see heavy rain turning to snow for many, with icy conditions to follow on Tuesday morning.
"Our readings show 12cm (about five inches) of snow lying in Althanarra, Sutherland, which will help keep things very cold up there.
"Overnight values of -12C or -13C can be expected, which is well below the average for the middle of March."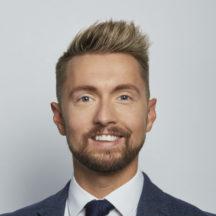 Insight
Sean Batty
STV Meteorologist
"Over the last few days warmer air has battled to move north with temperatures hitting 11C in Glasgow, Edinburgh and Ayr on Monday morning, but with much colder conditions across the north slowly moving back south.
"The change in temperature this afternoon will be sharp, with temperatures in Fife 5C at the same time it was still 10C in Edinburgh. This sharp change in temperature will turn afternoon and evening rain in central and southern Scotland into sleet and snow.
"At low levels such as Edinburgh and Glasgow it shouldn't amount to too much, but in higher locations may see a few centimetres fall this evening. The higher parts of the M8 around Harthill, M77 south of Newton Mearns and the M74 may see some very wintry conditions for a time.
"After this clear south later this evening, skies will clear with lows of -10C possible in the Highlands and ice will readily form.
"A spell of more prolonged snowfall will come into the Western Isles and Shetland and Orkney overnight with further accumulations. This snow will move south into tomorrow morning, and it's possible that places such as Dunbartonshire, Renfrewshire, Glasgow, Ayrshire and Lanarkshire could wake to a very wintry morning on Tuesday. Again this will most likely lead to tricky travelling conditions on the above mentioned roads.
"The cold air is here to stay for another few days, before another push of warmer air comes in at the end of the week. Temperatures will be back into double figures in the south by Friday and Shetland should see a recovery to around 6C, which should bring an end several days of on off snowfall and icy conditions."