Parts of Scotland will "awake to winter" on Tuesday morning with snow set to fall overnight.
The Met Office has issued yellow 'be aware' warnings for snow and ice across the country.
Temperatures are set to plummet as low as -8C and commuters have been told there could be disruption on the travel network.
A host of towns throughout Scotland, including Lanark, Penicuik, Dunfermline and Gleneagles, could see up to 5cm of snow on Tuesday morning.
Some parts of the west Highlands were affected by snow on Monday, with 11cm falling in Tulloch Bridge by lunchtime.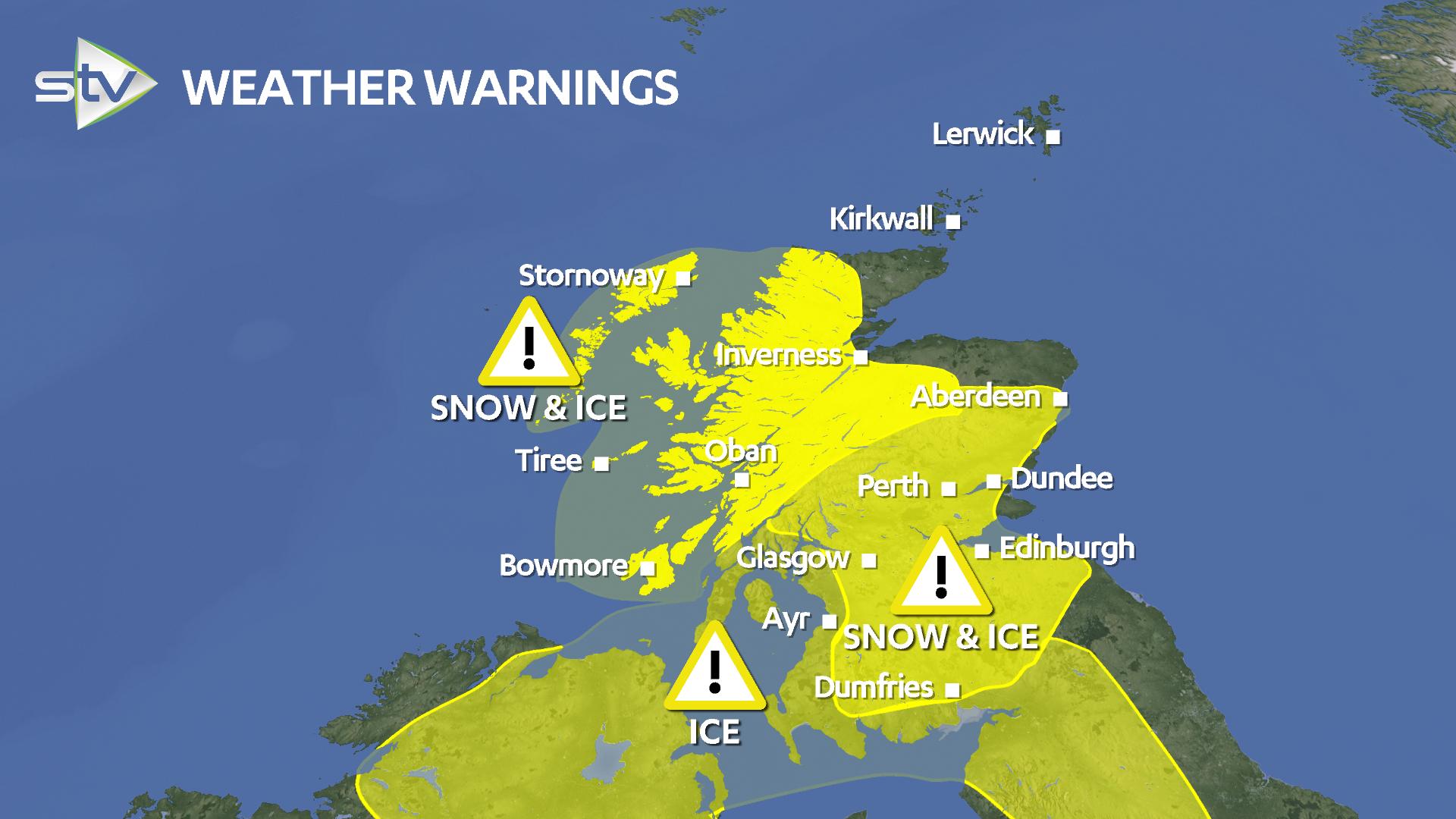 STV meteorologist Sean Batty said: "So far our winter has lacked real cold weather and snow, but tomorrow morning many people in central and southern Scotland will awake to something more akin to winter.
"Cold air has moved in from the north over the last 24 hours, and this combined with a band of rain coming in from the west will allow snow to fall over higher levels."
Snow will mostly lie on areas 100m above sea level, where as much as 5cm could fall.
Sean said: "Places such as Penicuik, Lanark, New Cumnock, Shotts, Harthill, Kilmacolm and higher parts of Dunfermline, Auchterarder, Balfron, Gleneagles and Westhill in Aberdeenshire could get between 2 and 5 centimetres.
"The tops of the hills could see as much as 15cm of snow.
"In the far north of the country away from the overnight snowfall, lying snow on the ground already, combined with clear skies tonight, could lead to some very low temperatures.
"A few spots in the north Highlands could reach lows of -8C, not far off the lowest temperature recorded so far this season, which is -10.3C reported on December 1 at Tulloch Bridge."