Yellow weather warnings for thunderstorms are in place for most of Scotland on Monday, with warm temperatures set to linger throughout the week.
A yellow thunderstorm warning covering most of mainland Scotland is in place from 12pm to 9pm on Monday across parts of north, west and central Scotland.
The yellow warnings mean thunderstorms and rain may bring disruption with flooding, power cuts and difficult driving conditions, the Met Office said.
The Met Office added that where flooding or lightning strikes occur, there is a chance of delays and some cancellations to train and bus services
The forecast follows a weekend of scorching temperatures across the country.
The Met Office said that the storms will be fairly slow moving with the potential for large rainfall amounts in a short period of time.
Around 20 to 30mm of rain may fall in an hour or less in a few spots with 40 to 50mm possible if successive showers affect the same location.
Frequent lightning is also likely to be a hazard along with hail.
The warnings are in place for Perth and Kinross, Stirling, Aberdeenshire, Moray, Highlands, Dumfries and Galloway, the Borders, Argyll and Bute, East Dunbartonshire, East Renfrewshire, Glasgow, Inverclyde, North Ayrshire, East Ayrshire, South Ayrshire, Inverclyde, Renfrewshire, West Dunbartonshire and South Lanarkshire.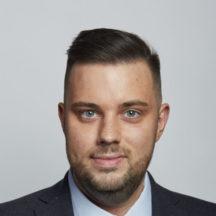 Well we didn't quite beat the record for the warmest day yesterday – a record that was set on Saturday when Auchincruive hit 29.8c.
Despite this it was still warm, with highs of 26c at Drumnadrochit and Prestwick. As always though the warm and humid days are leading to some uncomfortable and muggy nights – but hopefully by the end of the week things will be slightly cooler and more bearable overnight.
Today we have a further Thunderstorm warning in place, from 12pm – 9pm, stretching from parts of Caithness and Sutherland down to Dumfries & Galloway.
The main issue is that, despite sunny spells, we will see some heavy showers bubbling up through the afternoon and there is a risk of some hail in the mix and rumbles of thunder. But the showers will ease late evening on Monday with clear spells overnight for most, the exception being northern and eastern coasts where we will see the return of low cloud.
The Met Office have also issued an additional yellow weather warning for Thunderstorms on Tuesday, from the same time period through the afternoon and evening, but covering parts of The Highlands, Peth & Kinross, Stirling, Argyll & Bute, Inverclyde and Dunbartonshire. Again, this is due to the fact we will see slow moving heavy showers leading to thunderstorms.
As we head through the rest of the week, High Pressure begins to dominate once again, turning things more settled and drier once again – and we'll continue to see those temperatures climbing, with our Saturday record likely being broken.