Yellow weather warnings for rain are in place for most of mainland Scotland, with warm temperatures set to linger throughout the week.
A warning has been issued from 7pm on Sunday to 12pm on Monday, across parts of north, west and central Scotland.
The forecast means rain may bring disruption with flooding, power cuts and difficult driving conditions, the Met Office said.
It comes after a period of scorching temperatures across the country.
The Met Office said that heavy rain is likely to be the main hazard, with 15 to 25mm of rain likely widely in three hours, and with 40 to 60mm possible in places.
One or two locations could see 80mm or more, although this is a very small likelihood in any given place.
The warning on Sunday evening is in place for Dumfries and Galloway, Edinburgh and the Lothians, Scottish Borders, Argyll and Bute, East, South and North Ayrshire, Glasgow, Inverclyde, North and South Lanarkshire, Renfrewshire, East and West Dunbartonshire.
It extends across Central Tayside and Fife, the Grampian Region, Highlands and the Western Isles on Monday.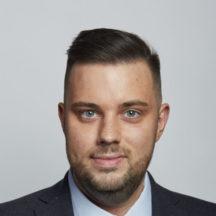 I know sunshine isn't everyone's cup of tea but it's hard to deny that it's been lovely seeing the dry and bright conditions for so long. Unfortunately all that comes to an end as we head into next week, with the arrival of heavy rain and stronger winds Sunday night.
The low pressure that is currently influencing our weather will push up an occluded front overnight Sunday and into Monday, and it is this frontal system that brings with it a band of heavy rain.
It spreads north westwards through the night with 15-25mm falling widely in the space of three hours, and a small minority of areas possibly seeing up to 80mm.
This will lead to some flooding, surface water, and also hazardous travel conditions come Monday morning rush hour, so the Met Office have now issued a yellow weather warning for rain. This warning comes into effect 12am Monday and runs until 12pm in the afternoon.
After the main band of rain clears through, we will see some brightness developing from the south through Monday but also scattered showers. These will be heavy, thundery with the risk of hail and lightning.
It's not until we get to Thursday we start to see the influence of the Azores high, building in across the country and turning things more settled once again