Two Lanark women have been taking the plunge into freezing waters to raise funds for a nursery school being threatened with closure.
Playgroup manager Lynne Steer and playgroup parent Patricia West have been braving the elements across South Lanarkshire every day in February.
The duo were already keen open water 'dippers', but decided to take this to the extreme in a bid to raise £500, however were absolutely "flabbergastered" to have raised almost £3000.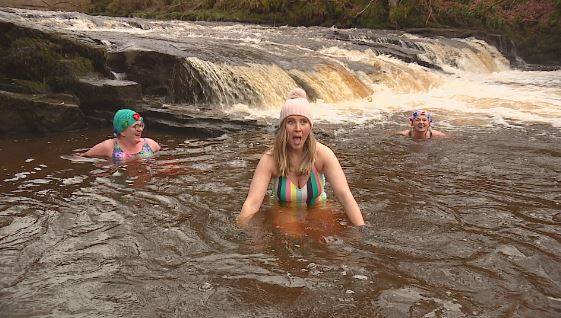 St Nicholas Playgroup & Toddlers has had little income during the Covid-19 pandemic as restrictions have forced it to close, but it still had costs to cover.
The nursery is described by locals as a "lifeline" for children and parents in the town.
It's hoped money raised from the dip will help keep the facility open for many years to come.