After 20 years selling cars, Scott Deakin changed careers entirely during the coronavirus pandemic by opening a self-service dog wash.
"I got put on furlough… I then reflected on my life and where I wanted to go, I didn't want to sell cars anymore," he said
"I'm a great believer you go with your gut and I got this feeling and said to my wife, I'm just going to go and buy the washing baths right now and she said, you just go and do that. So I did."
Scott, who lives in Aberdeen, was initially wary of how his dog-washing dreams might be affected by Covid-19, but he opened Manky Maggie's in the city's Clifton Road for business in August, and it's been a great success.
"I'm putting everything of me into this," he said. "I want this to be the best and I want people to get the best experience every time they come in and that's the only thing I care about."
Manky Maggies' main customers are dogs who have got filthy on their walks, giving them a proper clean if owners don't have the right facilities.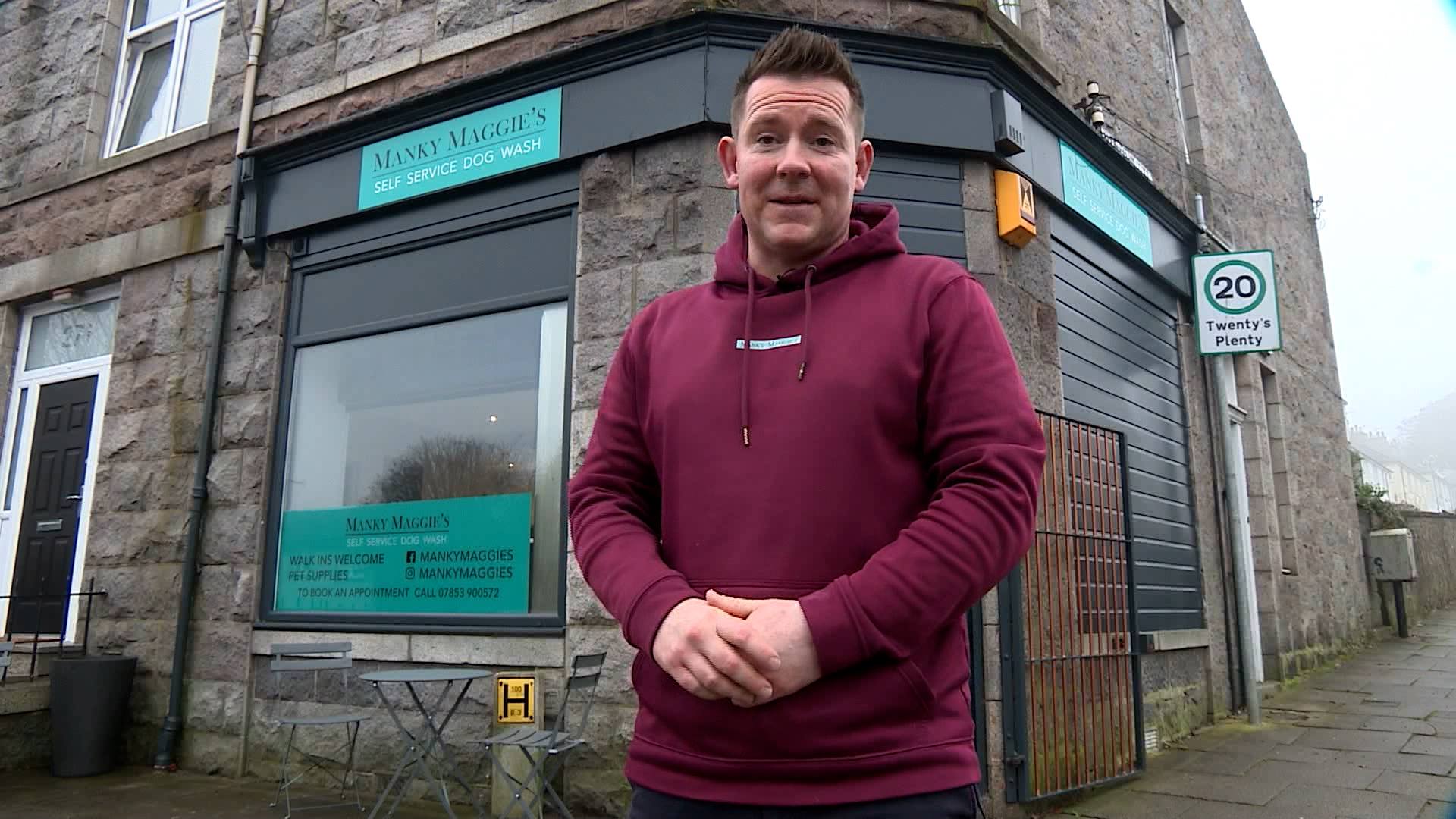 Scott said some dogs hated being away from their owners, so the idea of a self-service space would appeal to pups that don't like being groomed.
He has tried to create a relaxing environment and even had an outdoors space to help with social distancing.
"It's been a horrible, horrible, pandemic we're going through," Scott said. "But for me, 2020 will be a good year. It's changed my life for the better. If you've got an idea, you've got to go for it."