A new walk-through coronavirus testing centre has been set up in Glasgow.
It's the second of 11 sites planned throughout Scotland by the end of October to help boost testing capacity and is based at the ARC sports centre in the Glasgow Caledonian University (GCU) campus.
The centres are initially to be located close to large student populations as universities began their new terms this month, with the first walk-through site already established in St Andrews.
In time, the Scottish Government wants to establish a total of 22 walk-through centres around the country by winter.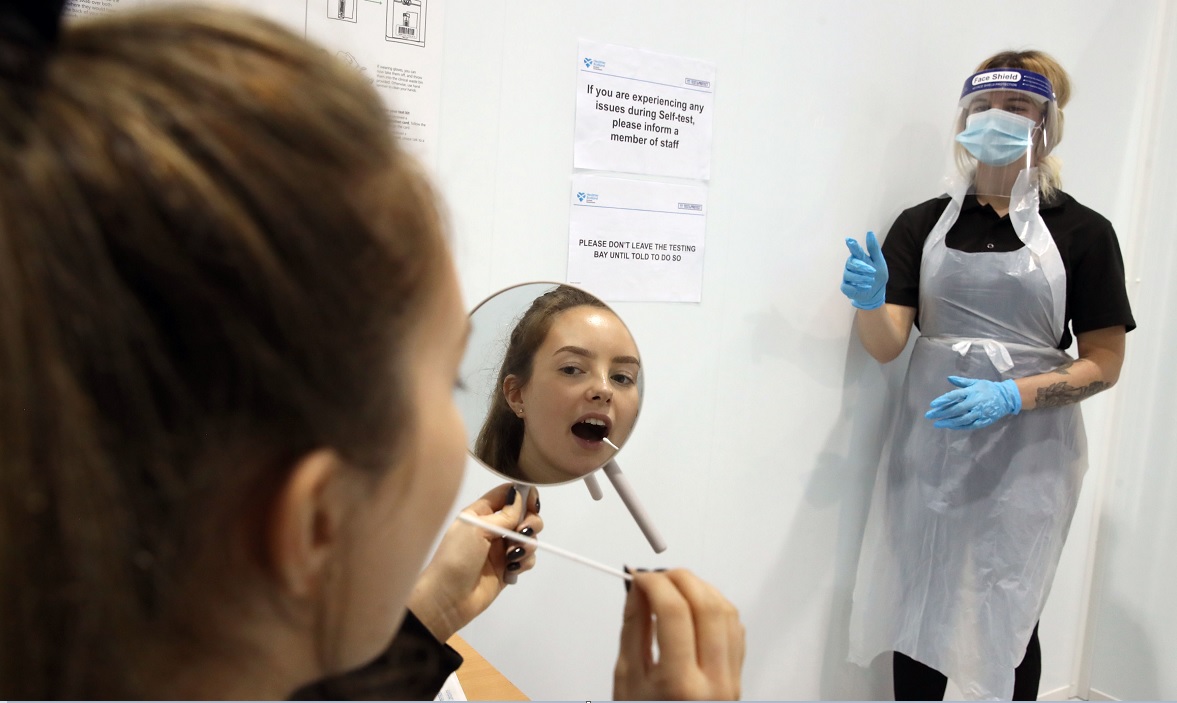 Professor James Miller, GCU deputy vice chancellor, said: "Although we are providing the facility as part of the Glasgow Caledonian University, actually, it is nothing more to do with the university campus.
"It is very well segregated so our staff and students will be very safe and at the same time the centre will function in a very safe, well-managed manner."