A face and body artist took her talent outdoors to create a deadly-looking dragon out of snow.
Ulianka Maksymiuk, from Aberdeen, spent two afternoons building the ice-cool sculpture.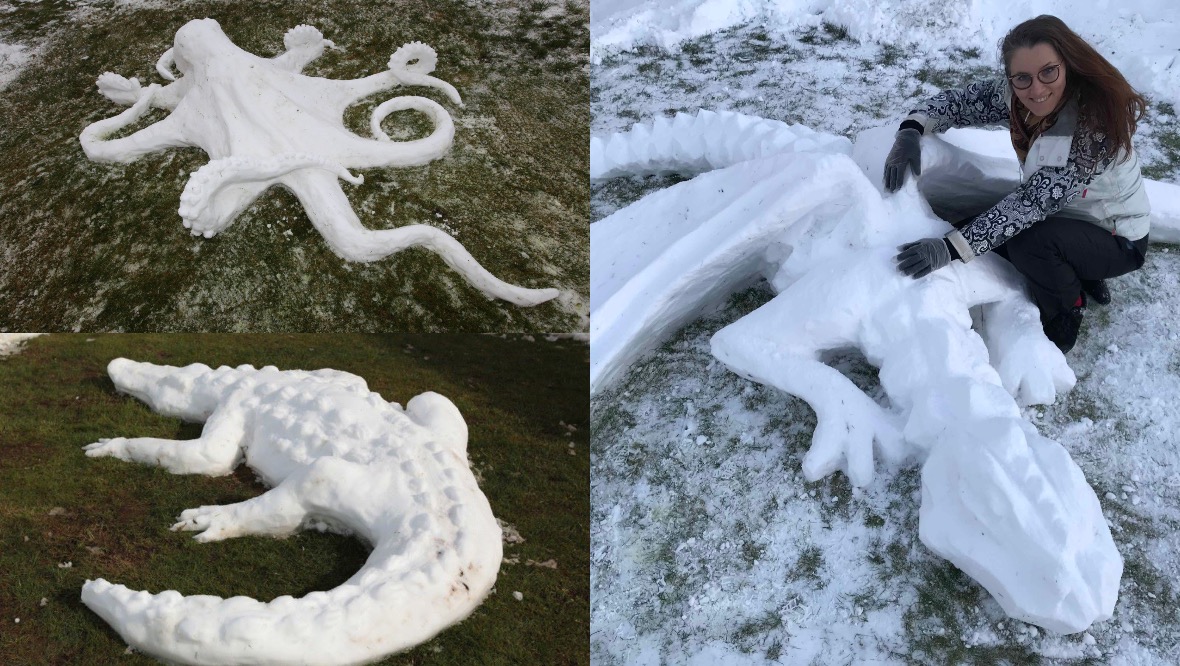 The Lochside Academy teacher told STV News: "I love painting dragons, so making a snow dragon was an easy choice.
"Whenever there is enough snow I try to sculpt something in my garden."
Ms Maksymiuk has created a number of snow-works in the past, including a crocodile, octopus and polar bears.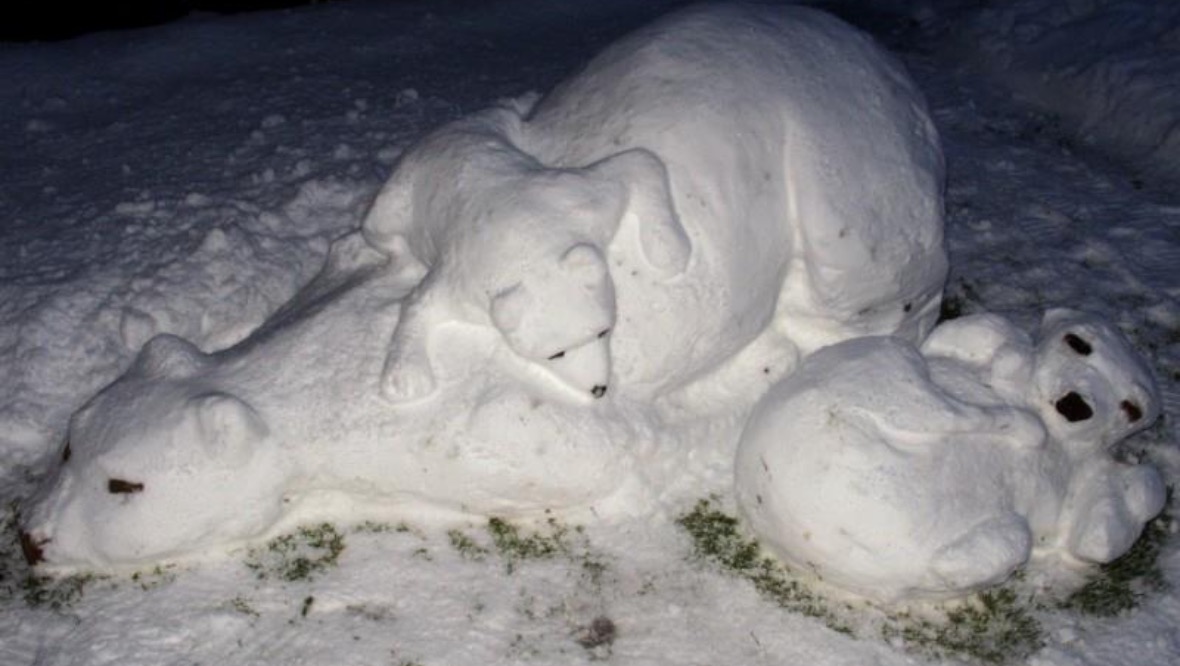 She added: "My neighbours and friends were asking me if I was going to build anything this year as soon as there was a forecast for snow, so I had to.
"It is so nice when they come and guess what is it going to be at the first stage of building the sculpture, when you can hardly see the shape.
"This year they guessed straight away.
"I still hope to build an igloo with my family this year – weather permitting."