A Scottish endurance cyclist, who was hit by a car at 70mph during a round-the-world trip, has set a new world record for the North Coast 500 route.
Josh Quigley, 28, from Livingston, completed the 516-mile Highland route in 31 hours and 18 minutes.
Aware that he was heading for a tight finish as he approached the finish line at Inverness Castle, he was jubilant with his record time.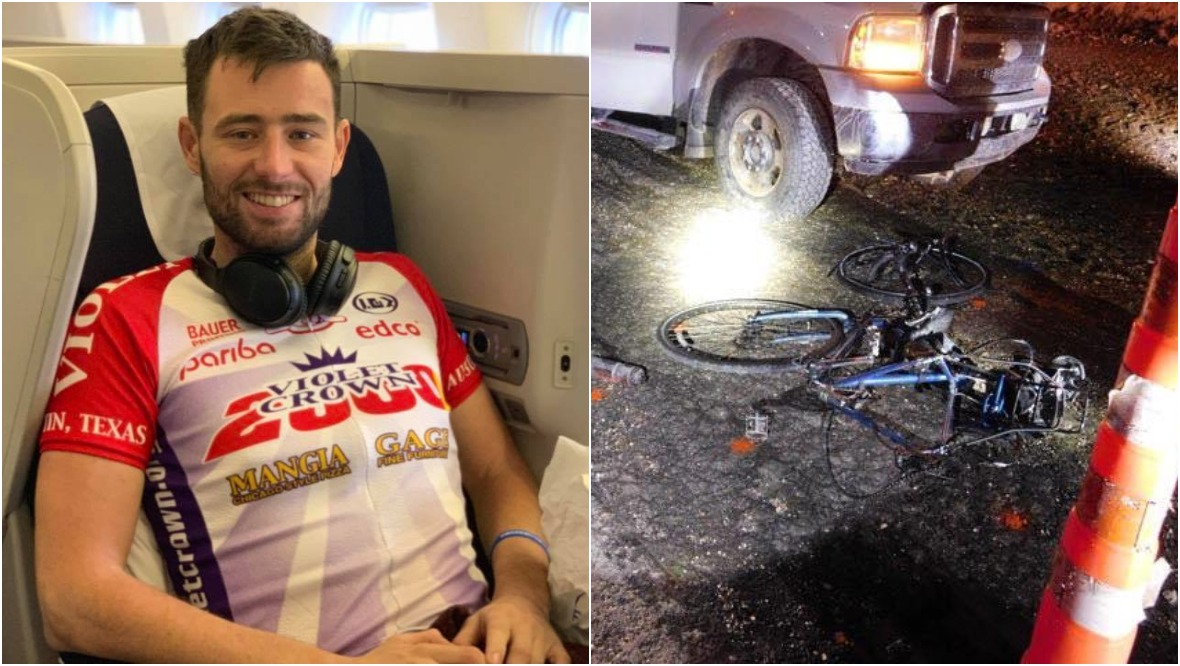 We told earlier how Josh bears the broken bones and scars of a horrendous crash just before Christmas, on a solo round-the-world trip.
In Texas, in darkness, he was hit from behind by a car, and sent flying 50 yards.
He was in hospital for five weeks, treated for a fractured skull, traumatic brain injury, broken ribs, punctured lung and multiple leg fractures.
Nine months on, the superfit rider has jumped back in the saddle to set a new world record.
Fellow endurance cyclist Mark Beaumont set an initial cycling record for the route of 37 hours and 58 minutes. It was later slashed to 31 hours and 23 minutes.
Josh initially set off from Inverness Castle at 5am on Saturday and aims to give funds raised to the Texas medical centre that treated him.