These owl chicks are getting ready to take flight after growing to nearly the same size as their parents – in just eight weeks.
The horned owl chicks, named Storm, Ciara and Dennis, hatched between March 21 and 23 at the Scottish Owl Centre in Whitburn, West Lothian, and will grow up to be 'the most aggressive birds of prey in the world'.
Despite only being a few months old, the birds have already grown to 1.5ft tall and are getting ready to fly, according to ornithologist Rod Angus, who owns the centre.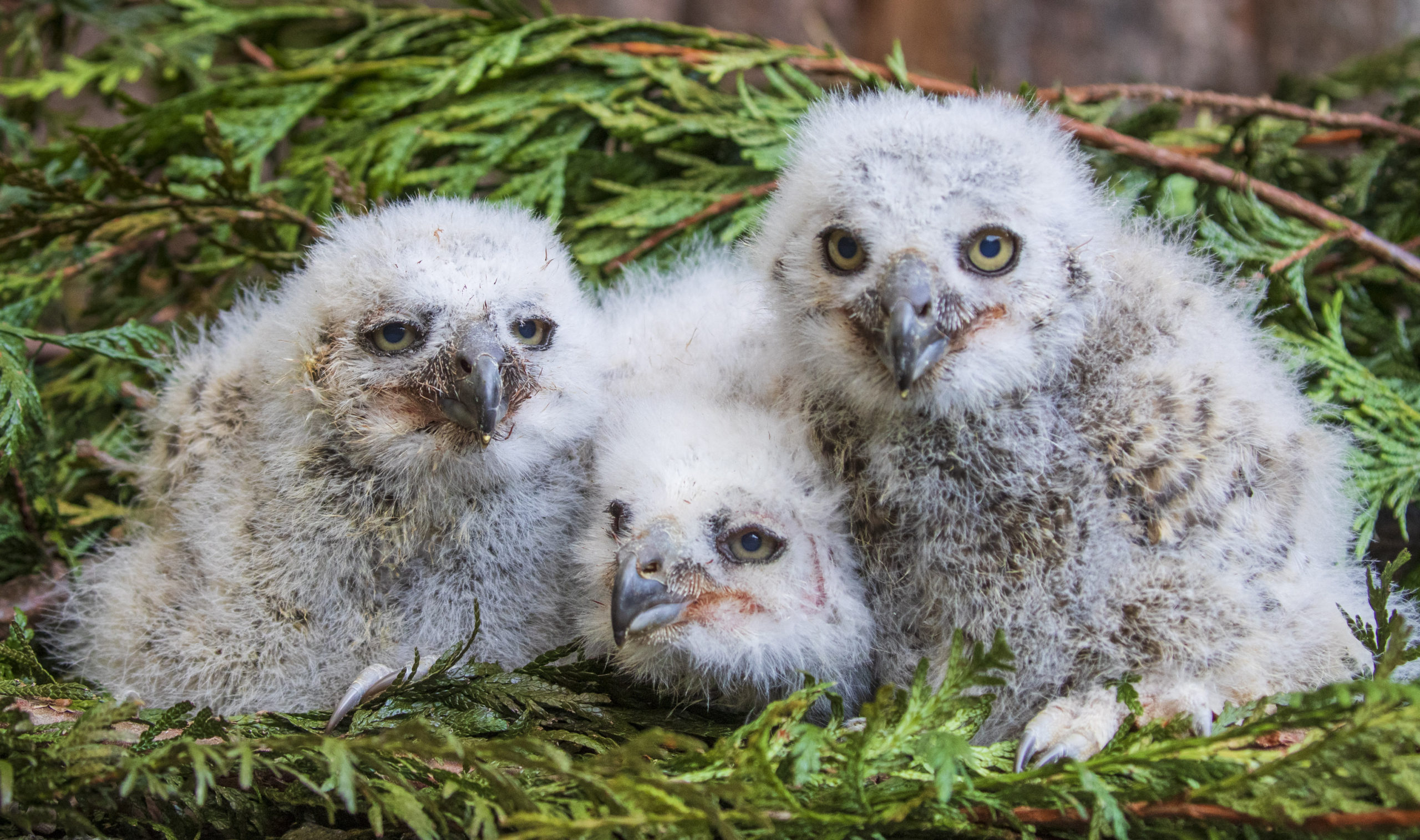 The chicks, described as 'tigers in the air', have been feeding on mice and are said to be doing well.
Rod said: "The birds are measuring about 1.5ft tall now and almost equal in size to their parents.
"They will be taking flight any day now and in ten weeks they will be fully grown.
"They have their adult feathers now, which are essential for them being ready to fly."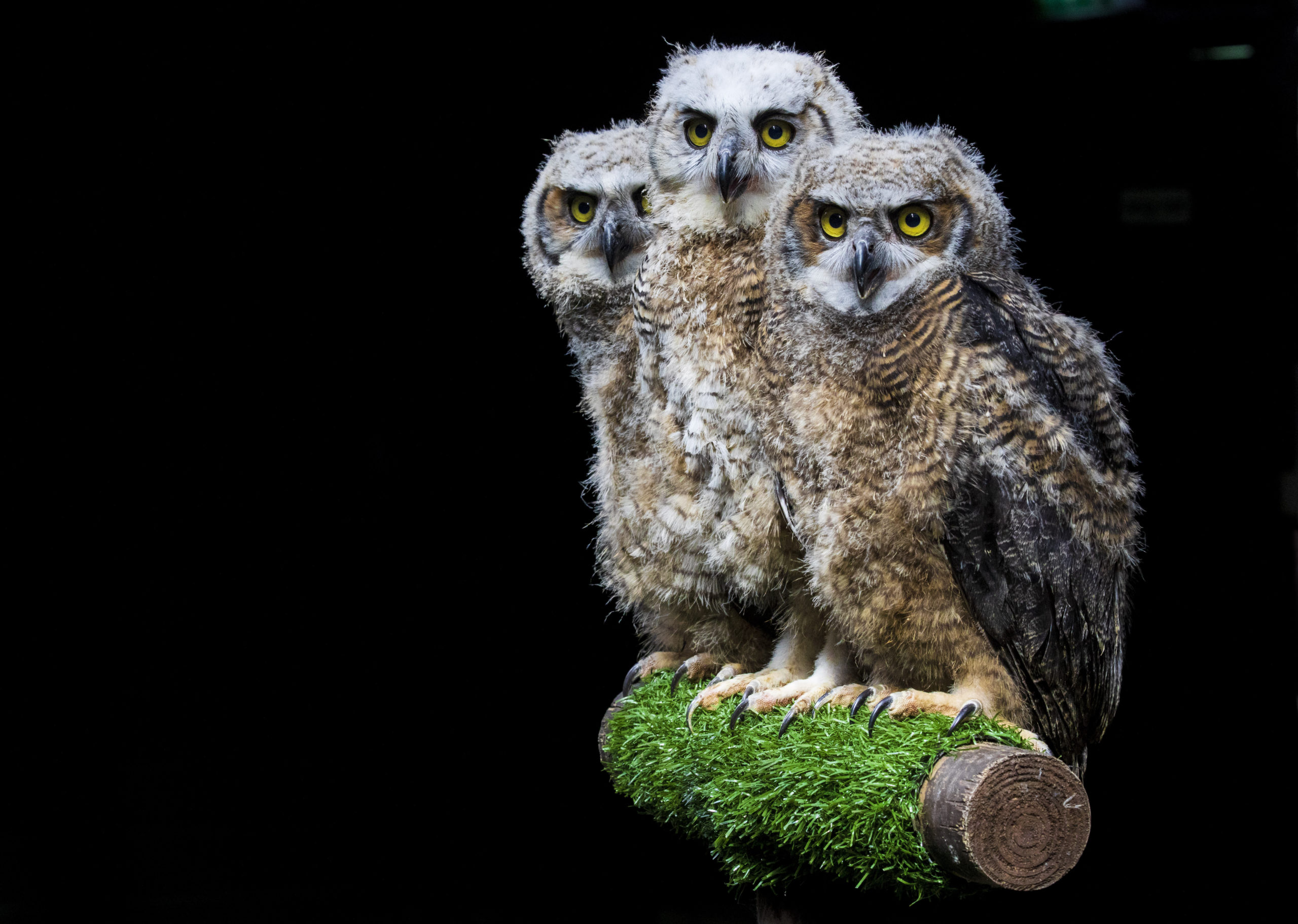 Great horned owls, also known as tiger owls, originate from the Americas and are considered one of the most aggressive birds of prey in the world.
The birds, which have been known to live up to 28 years old, hunt a wide variety of prey in the wild – including animals bigger than themselves, such as skunk and even geese.