If ice swimming is your thing, then it's the perfect time of year for a dip.
And it probably helps to distract from the freeze if you have breathtaking views of Skye to enjoy.
Scott J MacLucas-Paton had no qualms about taking the plunge at the Old Man of Storr after going for a walk with his dog Magnus.
Scott told STV News: "I climb a lot of mountains on Skye and wild swim.
"I had the whole of The Old Man of Storr to myself and I've always wanted to do an ice swim so I just went for it.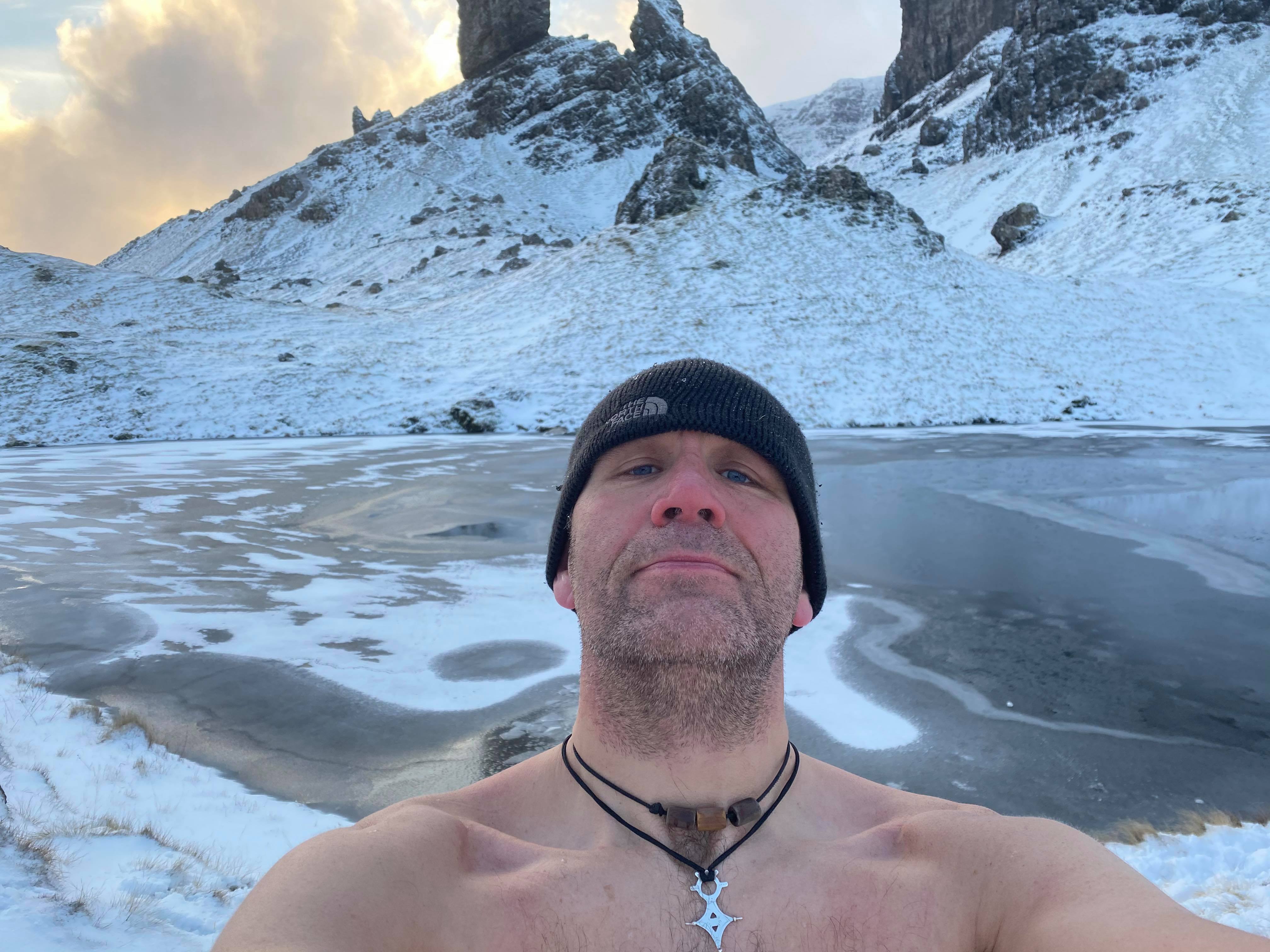 "Magnus is normally really keen on swimming but he drew the line at the ice swimming and played in the snow instead.
"It's such a stunning backdrop too that it was easy to control my breathing and slow down whilst watching that view."
Scott explained that after the beautiful experience he has been practising ice swimming in a loch behind his house.
He said: "It feels amazing afterwards and the positive buzz can last for hours, as long as you have plenty of warm gear and know how to get warm again."