It's already been quite a year for Steve Clarke's Scotland team, from the disappointment of losing out in the World Cup play-off through to the joy of Nations League success.
As part of the triple reward for winning their group, Clarke and his players secured a qualification play-off place for Euro 2024, should they need it.
That route proved vital to Scotland's men ending a long exile from major tournaments and reaching Euro 2020, but nobody wants a repeat of that nail-biting process unless absolutely necessary.
Instead, everyone at Hampden will be hoping for the kindest draw for the traditional qualifying route when the groups are drawn by UEFA on Sunday morning.
The top two in each of the ten groups make the final, with no need for play-offs, and Scotland's Nations League efforts have ensured that they are in the second group of seeds for the draw.
That rules out being pitted against some interesting sides (France, England and Wales are among the other pot two teams we can't face) but with every European nation bar hosts Germany (and Russia, who have been excluded) in the mix, there's still a multitude of possibilities in the draw.
On paper, one of the more favourable draws would see Scotland face Hungary, Armenia, Faroe Islands, Malta and Liechtenstein.
Conversely, there's the scenario where we might be competing with Italy, Sweden, Turkey and Slovakia.
The route to Germany will be revealed at UEFA's draw ceremony in Frankfurt at 11am.
How does it work?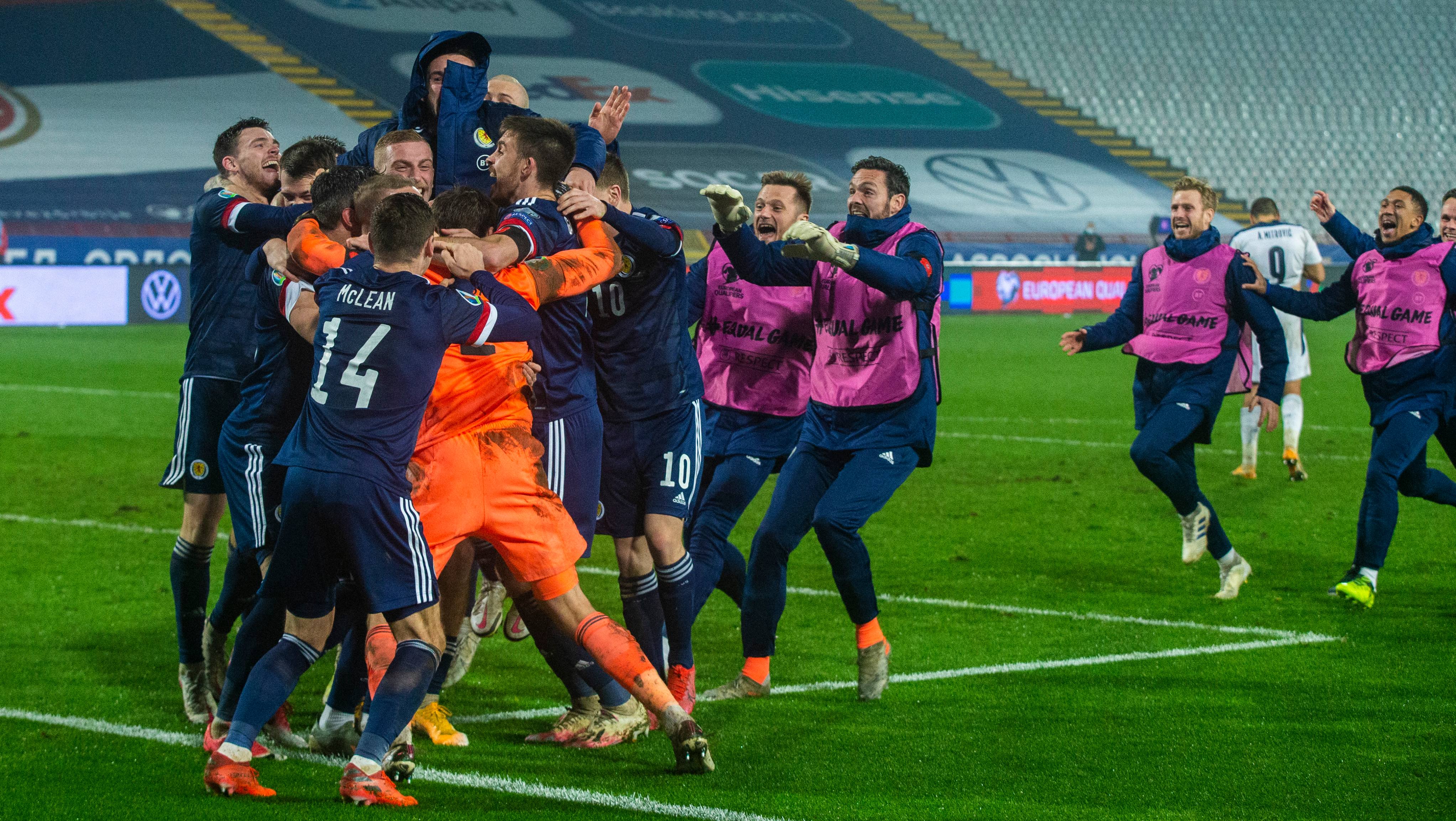 With hosts Germany taking the first place at the finals, and Russia banned from competition after the invasion of Ukraine, that leaves 52 competing nations all vying for a place at the tournament.
They will be split into ten groups. with seven groups of five teams and three groups of six.
The four Nations League finalists (Netherlands, Croatia, Spain and Italy) will all be in five team groups so they are free to play their finals tournament in June.
UEFA, as normal, separate a number of teams for political reasons so they aren't in the same group. Armenia/Azerbaijan, Belarus/Ukraine, Gibraltar/Spain, Kosovo/Bosnia and Herzegovina and Kosovo/Serbia will all be kept apart from each other.
The same is done for what the governing body calls 'winter venues' so only two of Belarus, Estonia, Faroe Islands, Finland, Iceland, Latvia, Lithuania and Norway can be in the same group.
All 53 teams have been ranked according to their Nations League results and split into seven pots: the 'UNL' pot, which contains the four Nations League finalists, followed by Pot 1 to Pot 6. The 'UNL' pot contains four teams, Pot 1 contains six teams, Pots 2 to 5 each contain ten teams and Pot 6 contains the three remaining teams.
This is where Scotland's success in finishing ahead of Ukraine and Republic of Ireland comes in. Scotland are in Pot 2 for the draw, a move up from being in the third group of seeds last time around.
From there, it's an open draw, with all of Europe looking on to see how the groups shape up.
The matches are all played in 2023, with qualification double-headers in March, June, September, October and November.
The play-offs are scheduled for March 2024, with the finals taking place in Germany from June 14.
If the draw is kind and Scotland play to their billing as second seeds, the national team will be there and rubbing shoulders with the continent's best.
Euro 2024 qualifying draw seedings
Already qualified
Germany
UNL Pot
Netherlands
Croatia
Spain
Italy
Pot 1
Denmark
Portugal
Belgium
Hungary
Switzerland
Poland
Pot 2
France
Austria
Czech Republic
England
Wales
Israel
Bosnia and Herzegovina
Serbia
Scotland
Finland
Pot 3
Ukraine
Iceland
Norway
Slovenia
Republic of Ireland
Albania
Montenegro
Romania
Sweden
Armenia
Pot 4
Georgia
Greece
Turkey
Kazakhstan
Luxembourg
Azerbaijan
Kosovo
Bulgaria
Faroe Islands
North Macedonia
Pot 5
Slovakia
Northern Ireland
Cyprus
Belarus
Lithuania
Gibraltar
Estonia
Latvia
Moldova
Malta
Pot 6
Andorra
San Marino
Liechtenstein