Scotland's stunning Euro 2024 qualifying campaign has already delivered success, with the Tartan Army already booking flights and hotels, and scrambling for tickets, knowing that their team will be competing at the finals in Germany next year.
The national team players find themselves in an unfamiliar position, playing their final two qualifying games having already achieved their aim and secured their place at the Euros.
But anyone suggesting that Thursday's game in Georgia, and Sunday's clash with Norway at Hampden aren't significant matches would be met with a stony glare from manager Steve Clarke or any of his squad.
Group A may have determined which two sides progress, and which nations will be on the outside looking in, but there's still plenty to be decided between now and next June, with the outcomes and performances over the next few days holding the potential to have real importance for the team and the individuals involved.
Steve Clarke has insisted in recent months that his team haven't achieved anything yet. We've taken a look at just what could be attained over the next few days.
Win the group
Yes, this one is a tall order.
Scotland's form in the group so far means they can take on Georgia and Norway in full confidence that playing at their best can bring a maximum six points from the remaining two qualifiers.
Neither game will be easy but memories of victories against the same opposition earlier in the campaign should ensure belief in the squad and a positive outlook going into both matches.
Back-to-back wins would be an achievement in itself but it still might not be enough to top Group A and take the top seeding place that would come with it.
For that to happen, Spain would need to slip up in one of their final two games. With Luis de la Fuente's side facing a trip to Cyprus (who they defeated 6-0 at home), and a final game in Valladolid against Georgia (who they beat 7-1 away), the odds are against it.
Stranger things have happened though, and Scotland need to take care of their own games to capitalise on any Spanish mistake.
The top seeding group for next year's finals comprises of hosts Germany and the five best group winners. If Scotland reach 21 points and win they group, they would leapfrog Turkey into the last of those Pot 1 positions.
Win the games and help with seeding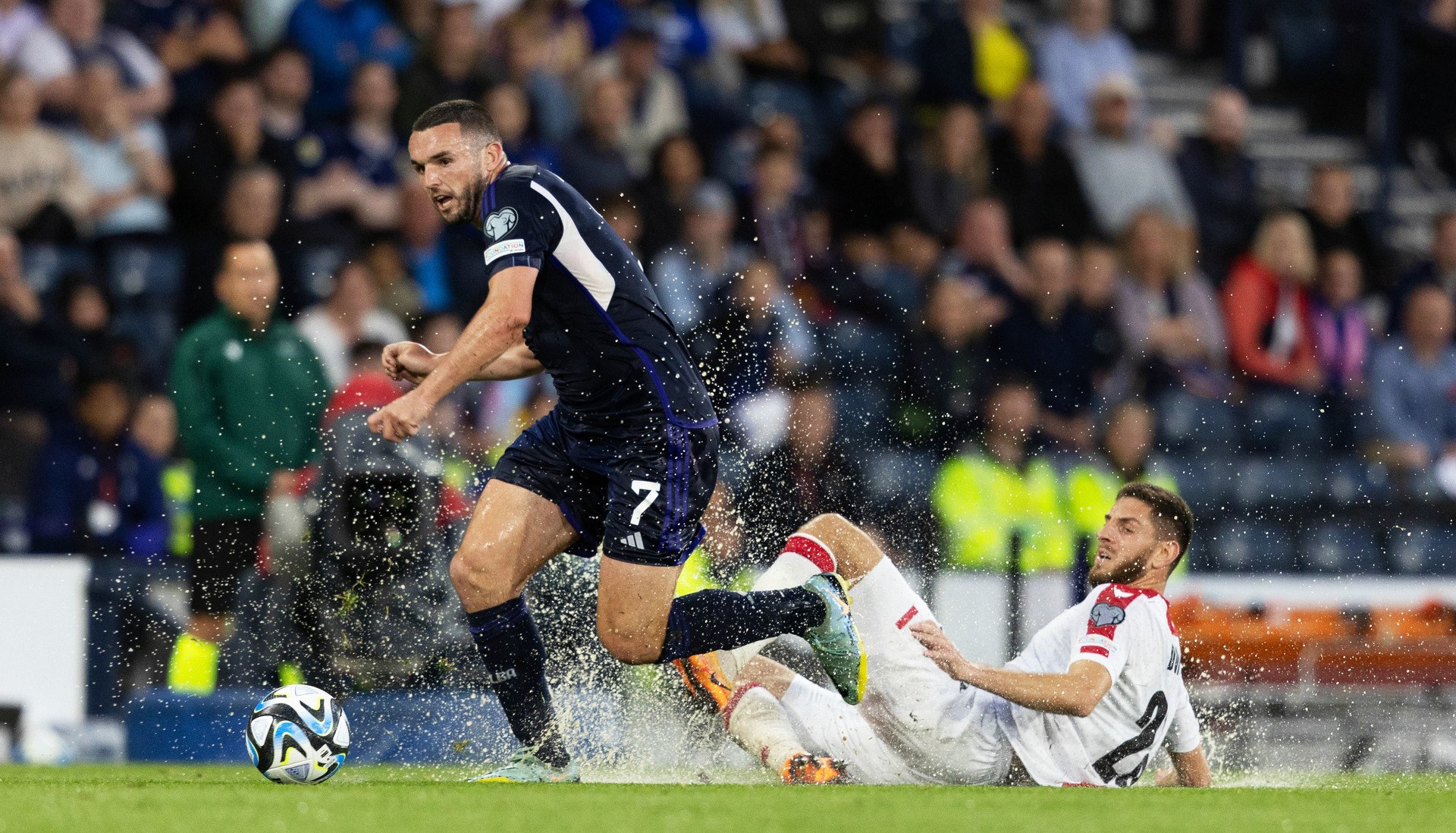 If you can't be first, be the best second you can be.
Even if Spain continue their recent winning run and mop up their remaining points in the group, six points for Scotland wouldn't be wasted effort.
The seeding for the finals involves UEFA taking the hosts and the qualifying nations and splitting the 24 teams into four pots. To do this, they rank all of the teams based on their record in qualifying, from place one through to 23.
As explained above, the top seeds will be hosts Germany and the five best group winners, who will be placed 1-5 in the overall rankings.
Pot 2 will comprise of the remaining five group winners and the best second-placed team. That spot is currently taken by Austria, who are on 16 points from seven games, just one point behind Group F leaders Belgium, who also have just one game to play.
Scotland have 15 points but two games left to play so a maximum return would put them above whoever finishes as Group F runner-up. That means Pot 2 in next month's draw and, theoretically, a better chance of progressing.
It's not just about the top spots though. Scotland are in a position where they could still end up in seeding Pot 3 or even Pot 4 if it all goes horribly wrong.
Every point is valuable and could count for a lot when it comes to determining the opposition next June.
Compete for places
While the points return has a team benefit, performances over the next week could have a huge personal impact.
Scotland coach John Carver said earlier this week that he expects Steve Clarke to have some sleepless nights between now and June as he settles on the squad that he takes to Germany.
The manager can only select 23 players to represent their country at the finals, and there's little chance that the group that flew out to Georgia will be the same 23 that boards a flight for Germany in seven months time.
The current international camp sees Scotland missing captain Andy Robertson, apparent first choice goalkeeper Angus Gunn, key defenders Kieran Tierney and Aaron Hickey and striker Che Adams, who pledged his allegiance ahead of the last European Championships.
Clarke is loyal to the players who have served him well and it's pretty much unthinkable that any of those five would be left out of the squad, barring a massive drop in form or a serious injury. That means some of those in Georgia right now have a fight on their hands to be part of the conversation for the Euros.
The goalkeeper situation is particularly interesting, with Gunn out and Craig Gordon on the verge of a return to club action. Liam Kelly and Zander Clark played a half each against France and are in direct competition with each other.
Friendlies next year will give further opportunity for fringe players to press their case but taking a chance to shine in competitive matches against Georgia and Norway will be the best chance for some to stake a claim.
Even amongst the regulars, the competition for a starting place will ensure everyone is trying to meet the highest standard they can and that should ensure maximum effort in the games on Thursday and Sunday.
Build momentum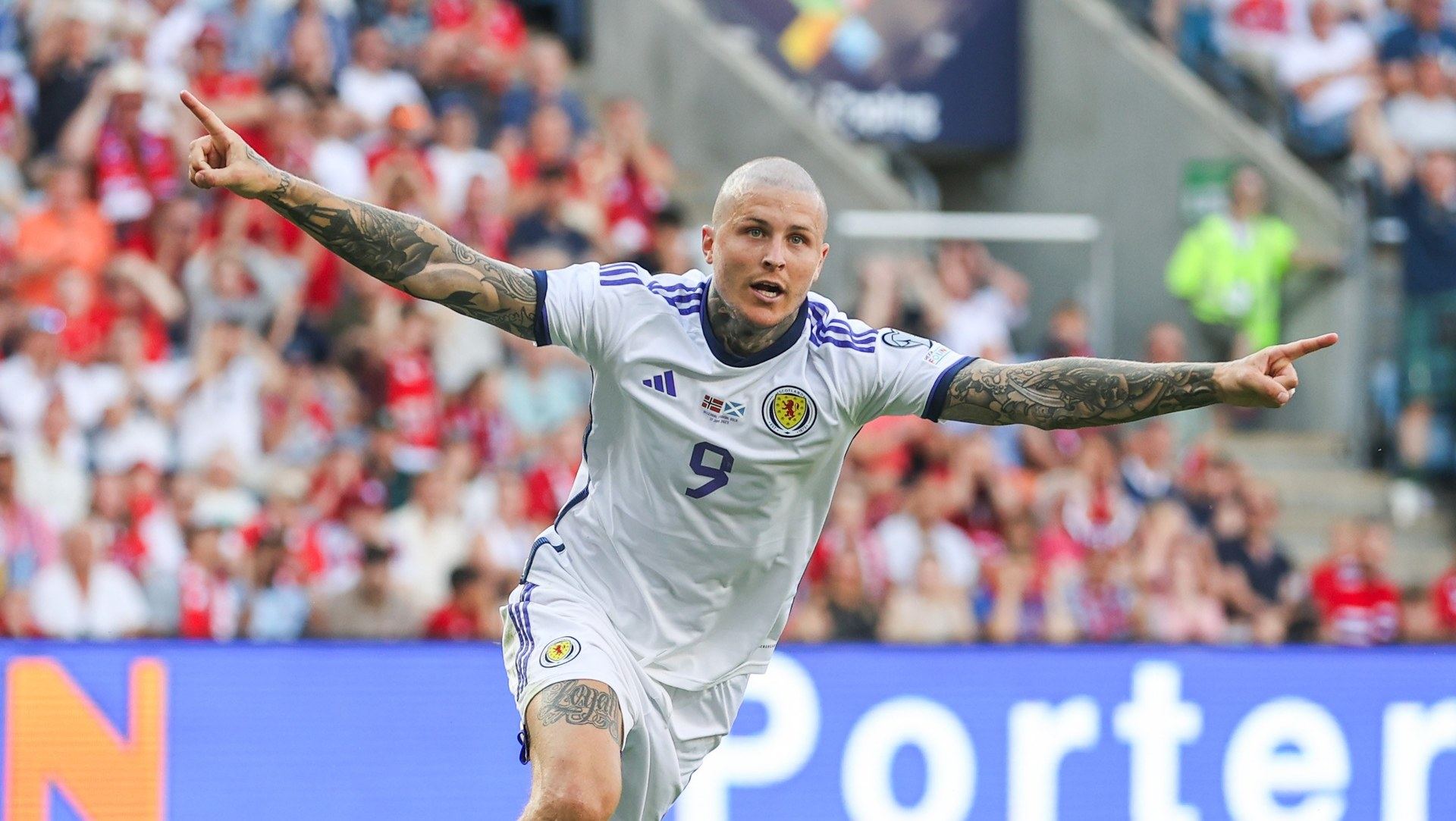 Every manager talks about the benefit of momentum and it's no different on the international stage.
The tough qualifier away against Spain was sandwiched between friendlies against England and France, with Scotland losing all three.
Steve Clarke believes that testing the team against top-class opposition is the bets way to improve his side, but the manager doesn't want losing to become a habit.
Nobody will easily forget the feel-good factor around the team after the five-game winning run that put Scotland in a position to qualify, with each victory building confidence and making the next more likely.
A strong run of results heading into next year's finals can only help keep spirits high and send the players into their group games filled with belief that they are capable of making a mark in Germany.
With the likelihood that there will only be four friendlies between the end of the qualifying campaign and Scotland's first game at the finals, there's no doubt that wins against Georgia and Norway would set the ball rolling and see the Tartan Army count down to next summer with growing excitement.
STV News is now on WhatsApp
Get all the latest news from around the country
Follow STV News
Follow STV News on WhatsApp
Scan the QR code on your mobile device for all the latest news from around the country