Andy Goram, who has died of cancer at the age of 58, was a man of many clubs who amassed a significant trophy haul as part of the great Rangers side of the 1990s.
Although having played at various times for Oldham Athletic, Hibernian and Motherwell, it was his seven year association with the Glasgow side that brought him success and endeared himself to the Ibrox faithful due to his fantastic shot-stopping abilities on the park and his cheeky- chappy, down to earth personality off it.
He was born in Bury, Lancashire on the 13th of April 1964. He always identified as Scottish (his father was born in Edinburgh) despite speaking with a pronounced Lancashire drawl. He spent his first six years with Oldham Athletic before being transferred to Hibernian in 1987 for a fee of 325,000 pounds.
His performances for the Easter Road club caught the attention of Rangers who were in the process of exerting a firm stranglehold over domestic football in Scotland.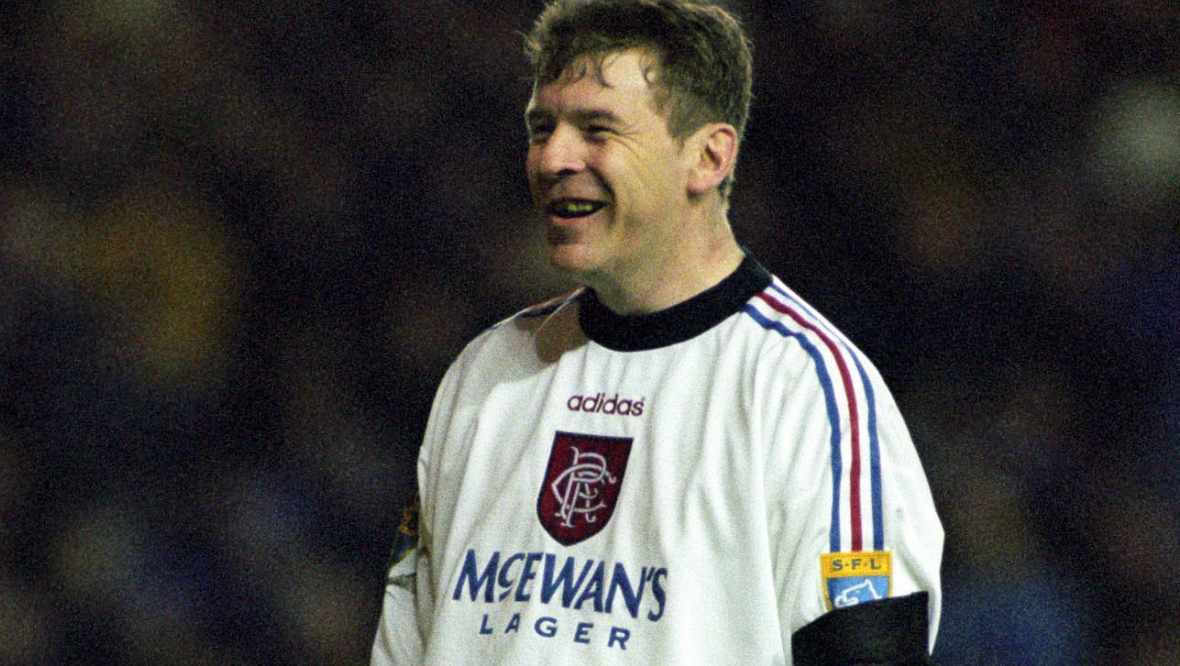 In all he spent seven glorious years at Ibrox winning 5 League titles, 3 Scottish Cup and 2 League Cup medals. Although this tally stops well short of putting him at the very top of the league table of Rangers greats, he was a popular and latterly loved figure at Ibrox.
His 1 million pound transfer fee looks like chicken feed even by the standards of the time. He was a distinguished presence during the revamped Champions League in season 1992-93 when Rangers defeated Leeds United home and away and reached the group stages of Europe's elite tournament only to be pipped by eventual winners Marseille. Consolation came in the form of a domestic treble of trophies that season.
The one downside of his time at Ibrox was a knee injury in the season 1993-94 which limited his appearances to just ten matches. He was a mainstay of Rangers' dominance and occasionally a pivotal presence which led the former Celtic manager and favourite Tommy Burns remarking, 'when I pass away you can write on my tombstone, 'Goram broke my heart'
After Rangers he spent three seasons at Fir Park where he starred for Motherwell and spent a very brief time at Old Trafford with Manchester United. Stints with smaller clubs followed but there was to be no repetition of his success at Ibrox. After retiring he took up posts as goalkeeping coach with several smaller clubs.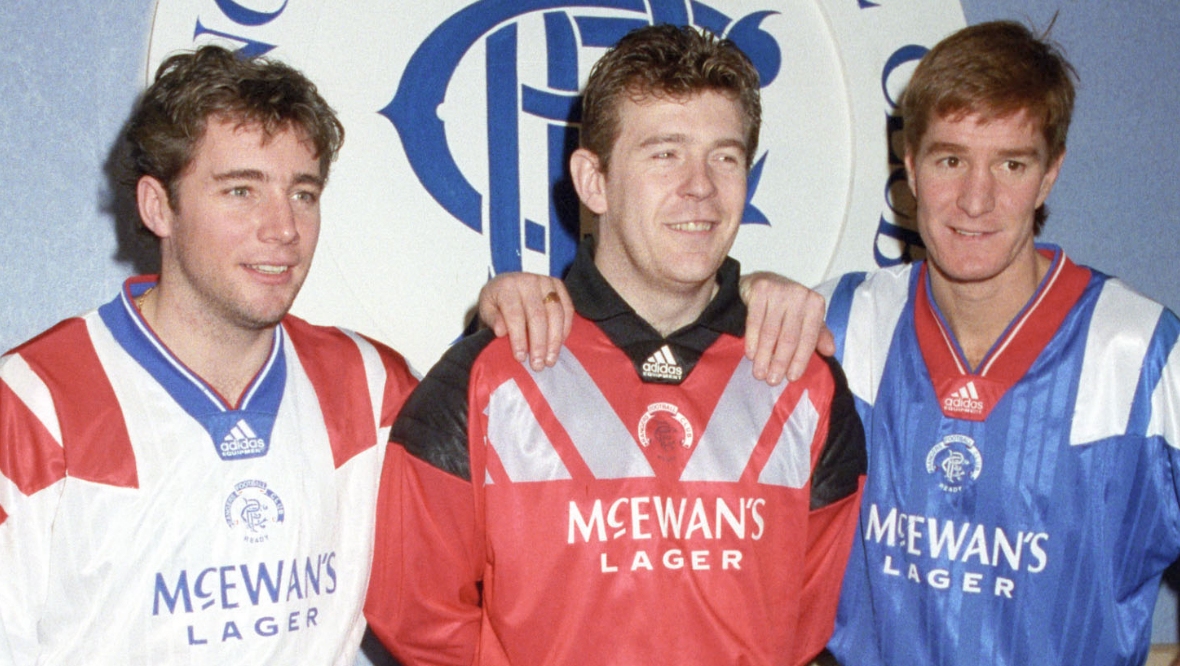 He won 43 international caps for Scotland and even represented the country at cricket. He was part of the international squad for the World Cup Finals in 1986 and 1990 and for the European Championships in 1992 and 1996. He walked out of the squad ahead of the World Cup Finals in France in 1998 in a move that spoke to an occasional uneven temperament.
Like a lot of young men who are the subject of hero worship and who suddenly find themselves modestly wealthy, he struggled to live in a stable way as the pull of that worship from an army of admirers transported him to an unreal world.
Andy Goram was married and divorced three times and although much of the prurient reporting of his private life was of little public interest his behaviour undoubtedly hurt those who were closest to him, most pertinently his wives.
The consequence of living a life in the fast lane brings a host of memories, many colourful, some painful and many which aid a slide in personal relationships and fortune. So it was with Goram who had a well documented battle with alcohol. By the time when a middle aged maturity set in it was too late to rescue the good fortune of the past.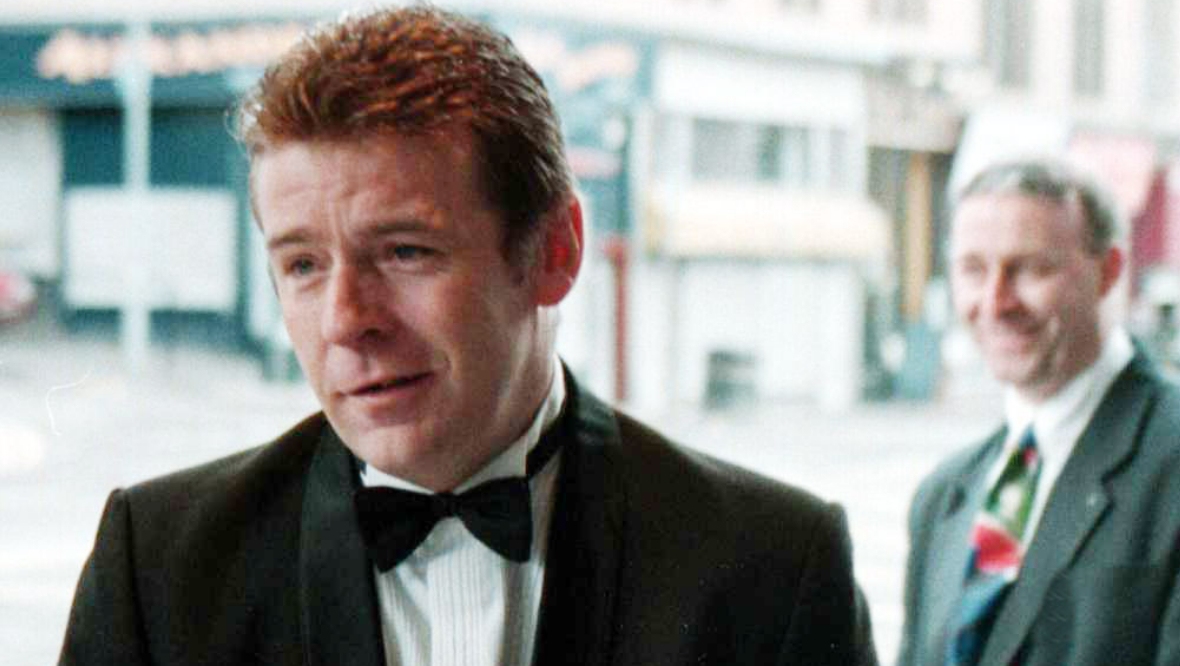 He was perhaps a victim of the 'footballer as celebrity' age, one that was less forgiving in a world where the red tops were in constant search of behaviour they regarded as scandalous. He was not the first and won't be the last footballer to have his life fouled by his own choices.
For all that Goram lost and he lost an awful lot, he did not appear to carry himself with an air of bitterness or resentment and gave the impression of a man who accepted his lot in life.
If his personality was underscored with an acute sense of being practical and stoical, then these traits were never more in evidence when he disclosed a matter of weeks ago, that he had untreatable cancer. He spoke bravely about his condition with no sense of resentment that life's bad fortune had visited so cruelly and so early.
The final photographs of Andy Goram bear testament to the awfulness of the disease that claimed his life. The haunted look was a far cry from the boyish and cheeky pictures from his playing days when he was known affectionately as 'The Goalie' down Ibrox way.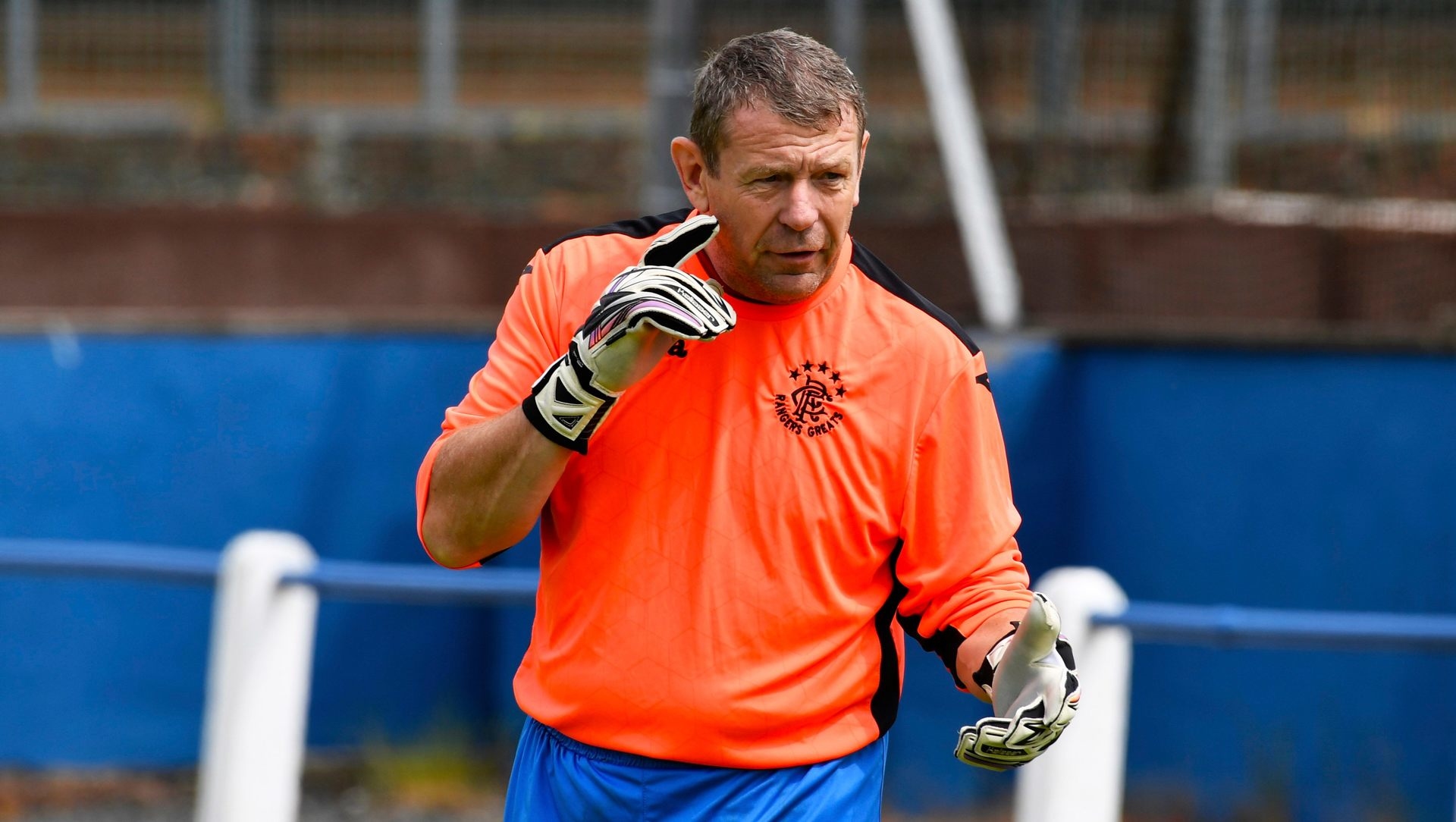 Any accurate appraisal of his life, by necessity, touches moments of pain but his epitaph should be his football skills which were significant and indeed magnificent. Any foibles of personality are at the end of the day irrelevant to his contribution to a sport beloved by so many.
Back in 1989 I was involved in piloting a sports programme for Radio Forth which was to feature Goram (then with Hibernian) and the Hearts player Gary Mackay. Nothing came of the pilot but I spent a day in the studio with Andy Goram.
He had no side when I met him, made no attempt to wear a star status and was a bloke you would have been happy to have several pints with. He seemed so grounded and unaffected. Little did I know that impending super stardom would help shift the ground from underneath him and not always for the better.
For those who loved to watch him play, the memories, cherished and lasting are of a supreme talent between the sticks, a master of a very particular craft and a man who even at vulnerable moments in his life evoked love and affection for the joy he brought so many.