It was an emotional day on Wimbledon's Centre Court that still lives on in the memory of everyone who witnessed Scotland's favourite son come out victorious after years of heartache and what ifs.
A decade has passed since Andy Murray hoisted the gold trophy above his head to end a near-80 year wait for a British champion at the tournament having dispatched Novak Djokovic in front of an electric crowd.
It comes as Murray will return to Centre Court on Friday trying to finish the job in his second-round match against Stefanos Tsitsipas.
The straight sets defeat of the Serbian superstar in 2013 came a year after Murray suffered a final loss against Roger Federer in the same tournament.
'He felt like he had let everybody down… I think when he won, it was relief'

Judy Murray
It had started to look like the then-25 year-old would struggle to ever win a grand slam against the kind of opposition the likes of Federer, Djokovic and Rafael Nadal would provide.
Just a couple of months after that defeat at the final hurdle, he won gold at the 2012 Olympics before lifting his first major title at the US Open.
He would go on to win Wimbledon twice and added another Olympic gold medal to his collection in 2016.
But it is his 2013 triumph that will live longest in the memories of his fans and continues to be one of the iconic moments in the history of Scottish sport.
'There was a moment of disbelief when Novak hit the ball into the net'

Murray's grandfather, Roy Erskine
His proud grandparents, Shirley and Roy Erskine, say it is a victory the family still savours.
"It's a picture the whole family just think an awful lot of, it's Andy coming up towards the player's box to greet what eventually turned out to be his mum," Roy told STV news, holding a newspaper report from the win ten-years on, which now makes up part of a scrapbook of his grandson's achievements.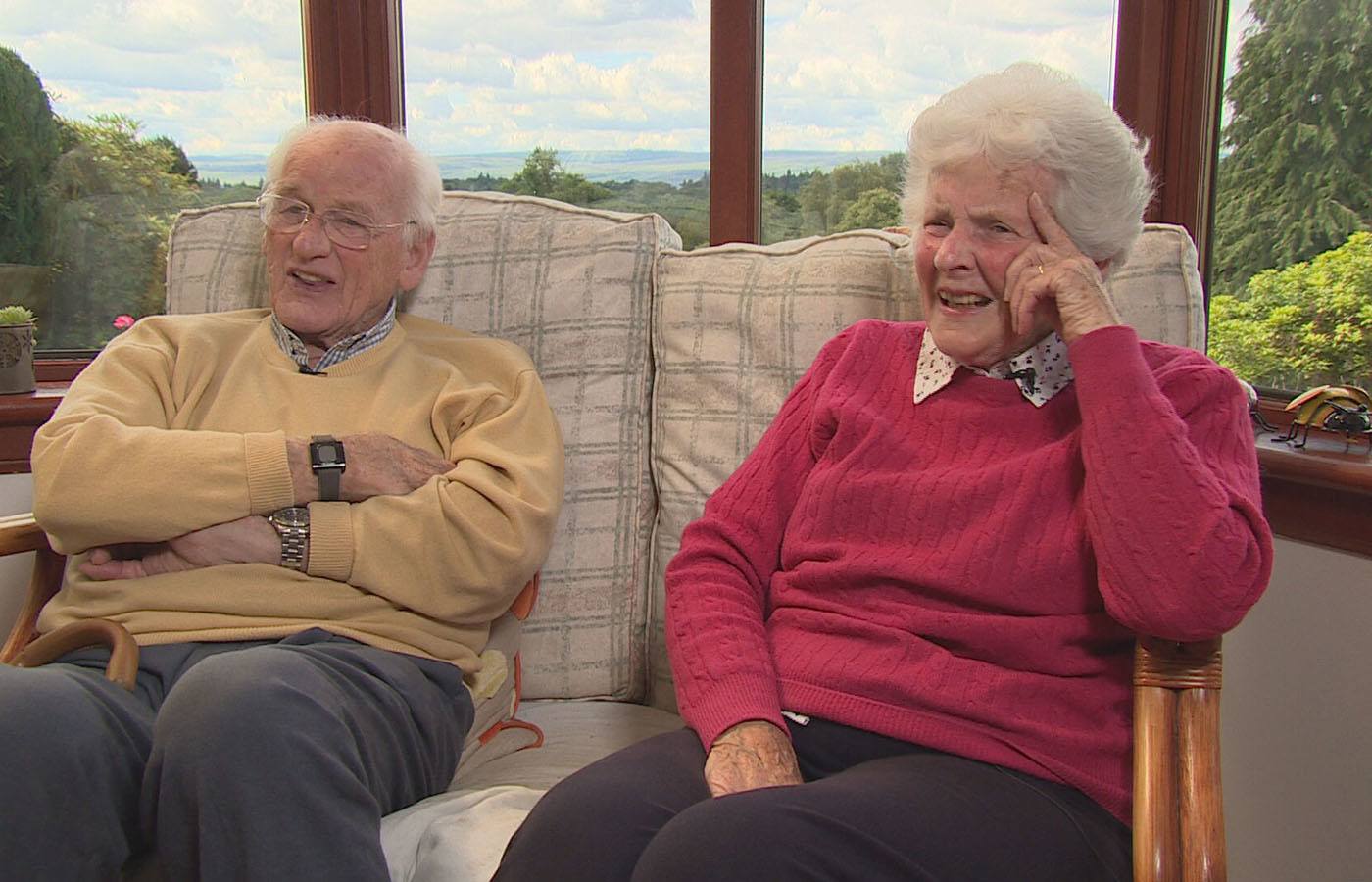 Thinking back to the watching the game on July 7, 2013, he continued: "The language was choice in quite a number of occasions."
And Shirley said: "There was a moment of disbelief when Novak hit the ball into the net, and there's a sort of hiatus where you think, 'that's it! That's it, he's won'. "
Roy added: "I think I even gave my wife a hug, I really do."
Thinking back to the celebrations, the couple say they became the hottest ticket in town in the family's hometown of Dunblane.
Shirley said: "The sports club down here had a big party, they had champagne on ice and everything, in hope, and they made us promise that if he won we would go down there.
"So we did. We went straight down after the match had finished."
Roy remembered: "The game was hardly even finished and we were out that door.
"What amazed me is that here was Andy winning Wimbledon and I was out in a car trawling Dunblane and there wasn't a soul to be seen. Everybody had gone to watch and where still watching the presentations and everything and Dunblane was like a ghost town.
He continued: "Even to this day, you'll forget about it and then something will come up and the whole thing just comes back. What this boy has done, it's just remarkable."
Andy's mother, Judy, said the overriding emotion of watching her son win Wimbledon a decade ago was relief.
She told STV News: "I think a lot of that was linked to him losing in the final the year before and seeing how close he had got, but being so devastated to lose in the final.
"Because, of course, you never know when you're going to get another shot at it and he felt like he had let everybody down. It took a long time for him to get out of that post-match slump and disappointment – I just didn't want that to happen again, so I think when he won, it was relief.
"He had been close, he had been in a number of grand slam finals before he won the US Open. But Wimbledon is the special one, I think for all players, but particularly if you are a British player.
"It had been 77 years since a British man had won Wimbledon and Andy had had a lot of pressure on his shoulders, I think since Tim Henman and Greg Rusedski retired in 2006, 2007, and he was very young at the time.
"He grew up with that expectation and pressure – from the fans and the media – to do great things at Wimbledon. And he did many great things but actually for so many people, it doesn't matter how close you get, if you don't win it – it's the be-all and end-all – so it was great to see him get over the line.
"He gives so much back to the game, he spends so much time with the younger British players, the emerging British players, to help get them to the next stage. He's their elder statesman now and he does a great job with that too."
Murray's success has also inspired a whole new generation of youngsters and sports stars across the country.
Among them is Gordon Reid, the five-time Wimbledon wheelchair champion, who described as the "highlight of a lifetime".
He said: "I was on centre-court watching it, so that's a good memory, seeing him lift the trophy for the first time.
"I think it's a highlight in any Scottish tennis fan's lifetime to see Andy win Wimbledon for the first time, just great memories."
Tennis Scotland CEO Blane Dodds attributes the victory to getting him, and thousands of others, on the court and involved in the sport.
He said: "I think the whole nation was watching with baited breath.
"He was obviously world class at that stage, he had won the US Open, and we were all just desperate for him to get the Wimbledon title as part of his achievements so we were all pulling for him.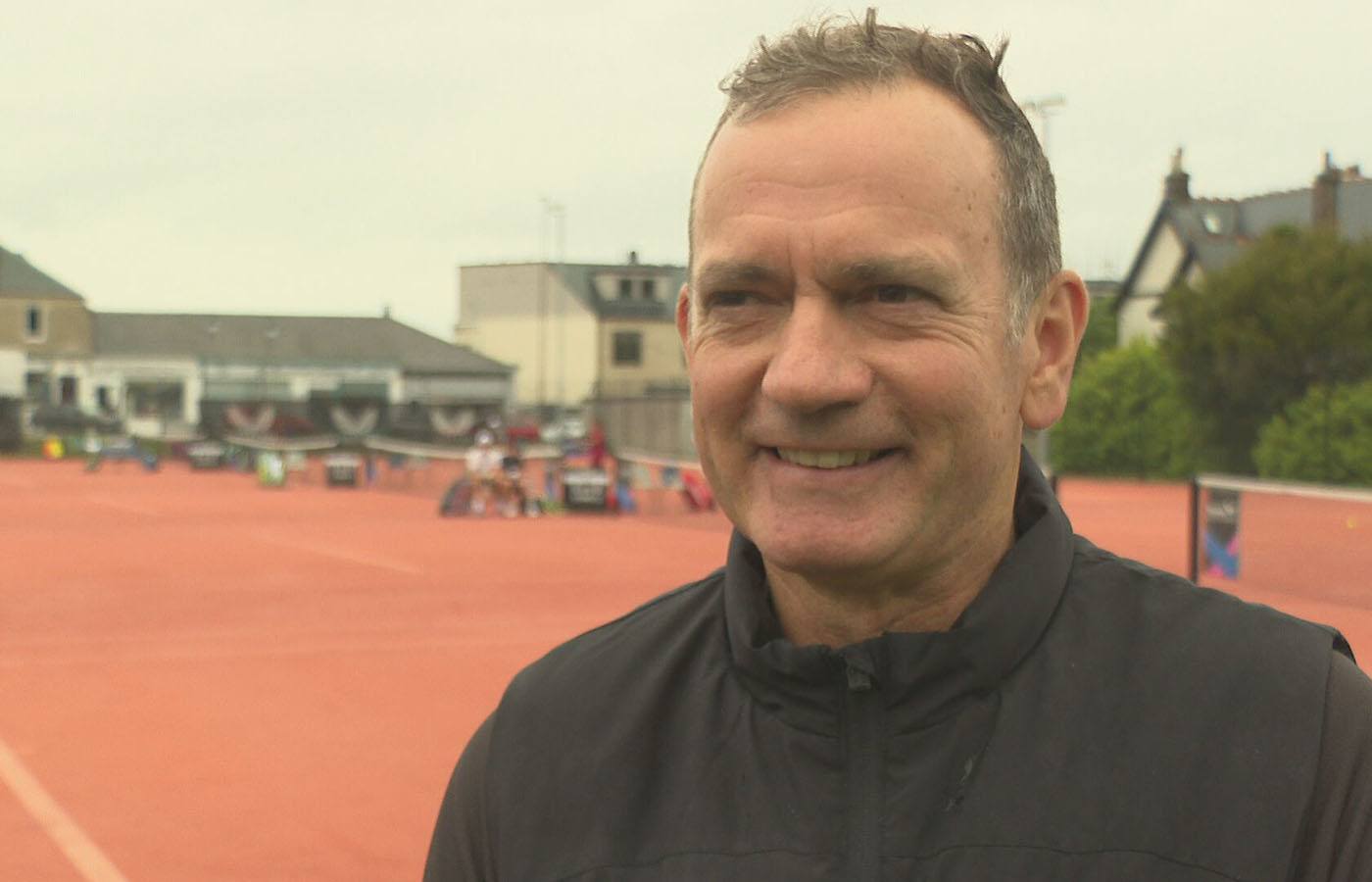 "I was actually not in tennis at the time, I was working in a different capacity in the Sport and Leisure Trust Market.
"I went down for the weekend and I remember it well, I had a funny feeling something big was going to happen. I watched Marion Bartoli, the French lady, win the women's title and afterwards I ended up in a French restaurant with her whole entourage and French TV crews and being interviewed and thinking 'something special is going to happen tomorrow' and sure enough, Andy got the victory over Novak Djokovic.
"And I have to say that Andy's achievements have inspired us all, certainly inspired me to come back into tennis to try and contribute and raise the ambition and there's been quite a lot of success since then.
"When my generation were out playing tennis there was always an overriding feeling that if you were Scottish then you never be world class, but Andy came along and completely re-wrote that, that you can be world class at anything if you are Scottish and you can make it in tennis.
"His achievements have been really inspiring and I know he's inspired so many people, be that young coaches, young players, people just into the sport or clubs or volunteers, there is so much inspiration from that victory in 2013."
Dunblane tennis coach Sandy Fleming said: "It's been a good ten years for us at Dunblane Tennis Club since Andy won Wimbledon. Participation has gone through the roof, the classes are always full and a lot of these kids weren't even born when it happened but they are just loving their tennis.
"I watched it at home, it was a beautiful and very sunny day here, all the windows were open in the house and I just sat there watching it, and biting my nails, and when he won the cheer right around Dunblane was absolutely massive and it seemed to go on for ages."