Just over a decade ago, league reconstruction was a topic that regularly reared its head whenever conversation turned to the health of Scottish football.
The Scottish Premier League had been in place since 1998 when it was formed by a breakaway from the Scottish Football League, initially with ten teams but expanding to 12 just two years after it formed
Events surrounding Rangers financial crisis had shown how unwieldy the existing set-up was, with the Scottish FA, SPL and SFL all involved in the discussions that led to the 'Five-Way Agreement' paving the way for the Ibrox club to play league football in the 2012/13 season.
Other issues also held prominence. Some fans felt there was too much repetition in a top-flight league where teams played each other four times, while revenue and prize money was always of huge importance to chairmen.
SFA chief executive Stewart Regan had said that three governing bodies was too many and reform was needed, while his SPL counterpart Neil Doncaster believed the time was right to consider change. SFL chief David Longmuir represented the 30 lower league clubs and was more cautious, but serious discussion got under way.
A number of different formats were explored and initially favoured a 12-12-18 model, one version of which included splitting the Premiership and Championship into three leagues after 22 games.
Details were explored, debated and negotiated and fans felt their voice wasn't being heard while proposals were rushed through in time for the following season. The initial plan went to an SPL vote and was sunk by St Mirren and Ross County.
Further talks took place, and for a while a breakaway SPL2 was mooted, involving ten ambitious clubs from the top of the SFL.
By May 2013, the SPL clubs had settled on a new plan and package. In what was described as a merger but was effectively a takeover, a new single league body would be created to run a 42-team professional league.
A 12-10-10-10 structure was approved, with the top flight splitting into two after 33 games. Play-offs between the top two divisions were introduced to allow more mobility, and a long-desired 'pyramid' structure was put in place to prevent the league from being a closed shop.
Crucially, a new financial package secured a redistribution of money through the four divisions that would be acceptable to the SFL clubs.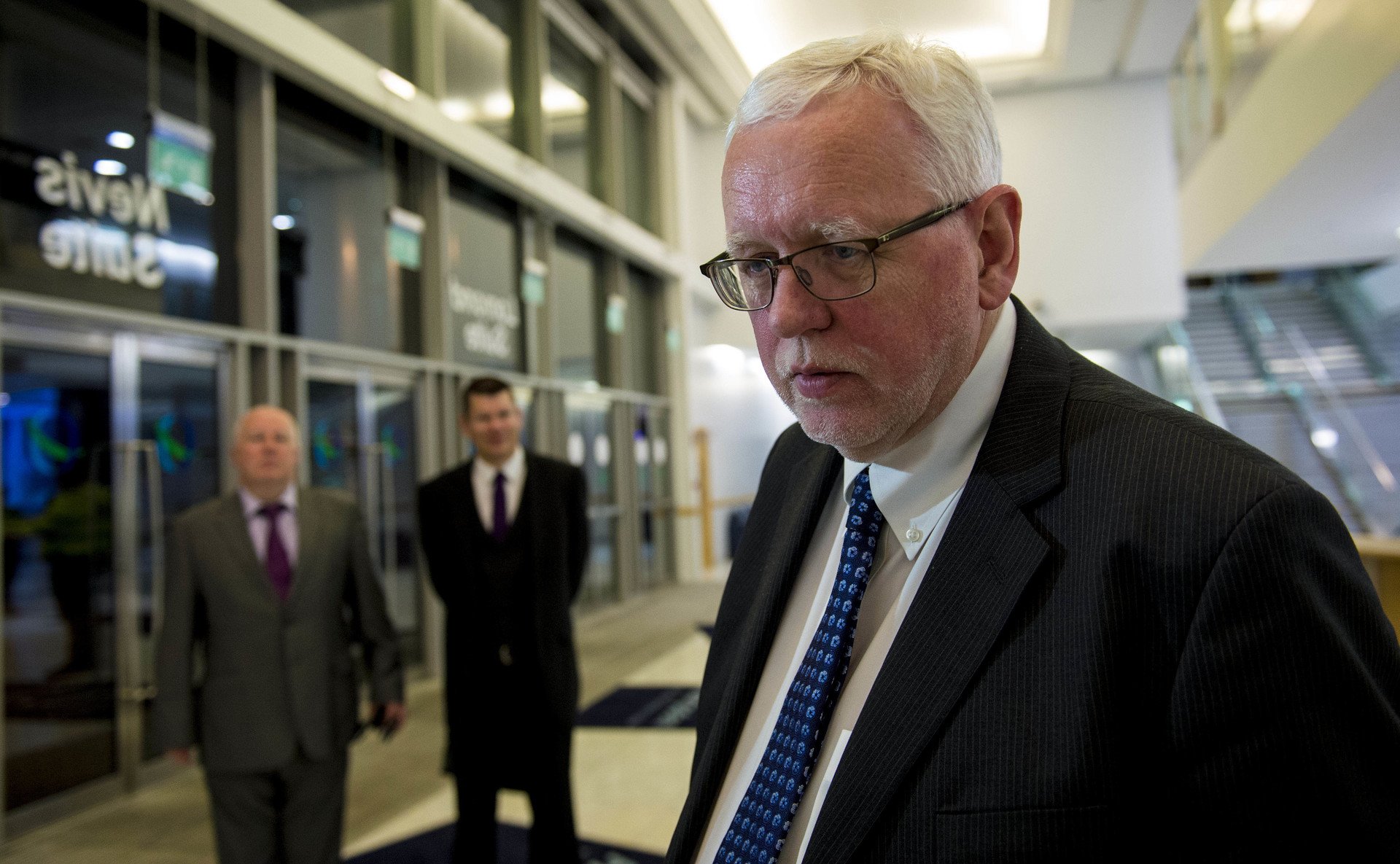 The plan was hailed as "a way forward" by SPFL chairman Ralph Topping but he acknowledged the short timeframe to get votes from both league bodies. The proposal had been delivered less than three months before the new season was due to begin.
SPL clubs formally approved the proposals at a later vote, and it was down to the clubs in the SFL to back the deal and usher in a new era in Scottish football.
Not every SFL club was fully behind the plans and 22 out of 29 clubs were needed to vote in favour. Rangers, who were only associate members after entering the Third Division the previous year, were not allowed a vote.
The proposal was carried and SFL chief executive David Longmuir believed a decision was taken for the good of the game.
"I feel there were some reluctant heroes today," he said. "We have always embraced the big principles but once you go behind the big principles like governance, distribution and one league body, there were areas of major concerns.
"But nevertheless a lot of them have seen it for the good of the game and we all accept that Scottish football is better governed under one roof."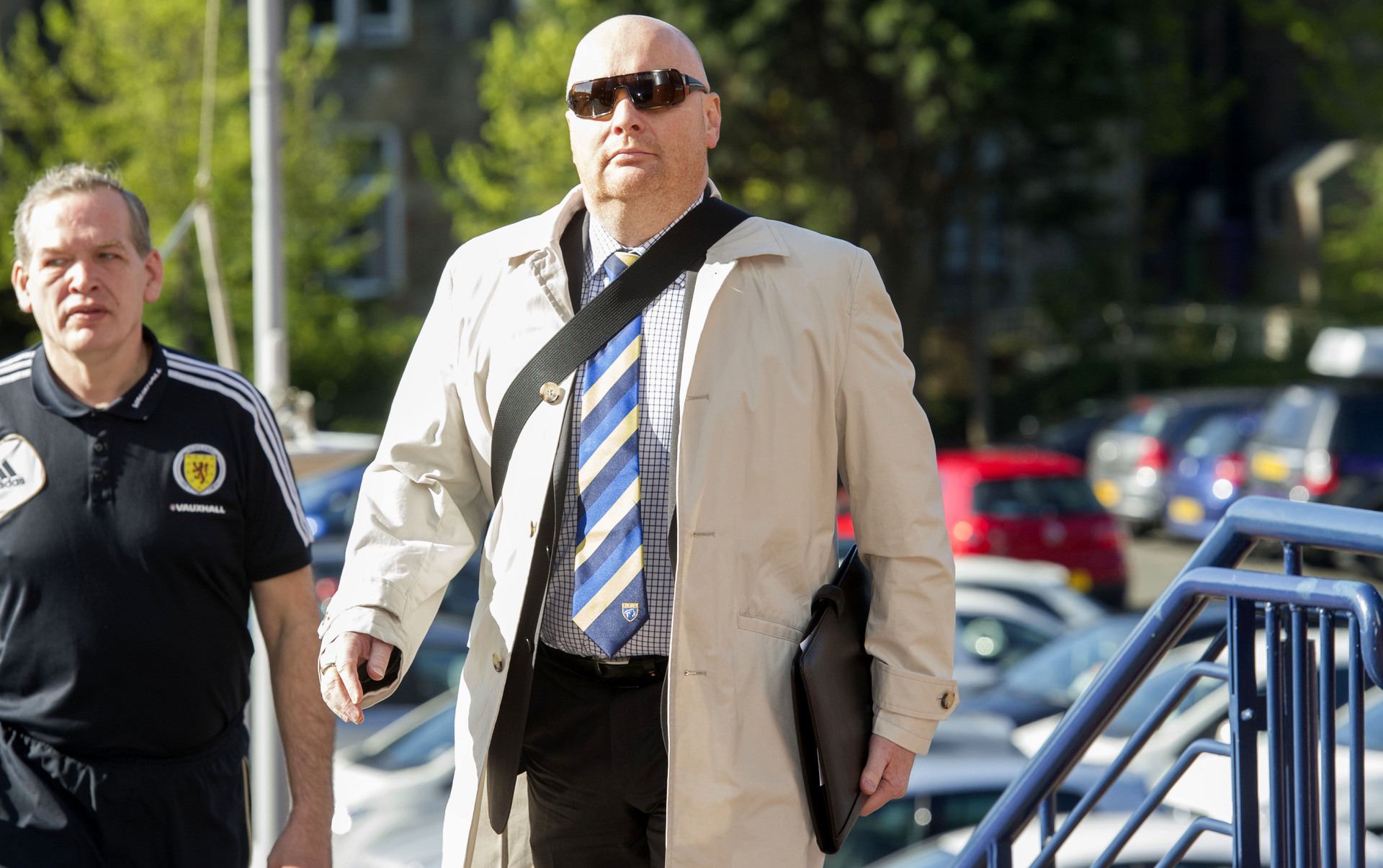 SFL president Jim Ballantyne, chairman of Airdrieonians, was less impressed.
"They have swallowed us up," he said. "We could use nice words about it, but it is a takeover.
"It is very sad that the Scottish Football League has had to be a casualty but unfortunately we were left with one option.
"Did I want to see the end of the Scottish Football League? Absolutely not. Did I want to see football strive forward? Then yes."
With both leagues now in favour, the formality of a combined meeting to create the new Scottish Professional Football League was convened.
After 15 hours of talks, and following late questions about finances and a thorough lawyering of all the documents, the new league was born and a new board voted to guide the organisation through the early days.
Celtic's Eric Riley, Aberdeen's Duncan Fraser and Dundee United's Stephen Thompson represented the top flight. Hamilton's Les Gray and Alloa's Mike Mulraney were the second-tier voices, and Bill Darroch of Stenhousemuir represented the bottom two tiers.
Neil Doncaster moved from his position as chief executive of the SPL to take on the same role with the new SPFL and he remains in place today. The structure has remained essentially unchanged throughout.