Scotland's three top ice hockey teams will wear special Pride jerseys this weekend as they go toe-to-toe in the battle to make the playoffs.
As part of the Elite League's first-ever Pride weekend, Glasgow Clan, Dundee Stars and Fife Flyers will adorn new kits for their home fixtures.
Glasgow face three fixtures in three days as they look to halt their slide following four straight losses. The Clan head to Scottish rivals Dundee on Friday, fly to Belfast for a Saturday fixture before finishing off the weekend by hosting Fife on Sunday.
Clan player Scott Tanski said: "We're in a play-off fight right now with the two other Scottish teams, these are the most important games of the season so far.
"Our fans really get up for these. They get pretty heated and are exciting matches.
"It's a different weekend having three games in a row but it's something that can really push our season in the right direction if we get some good results."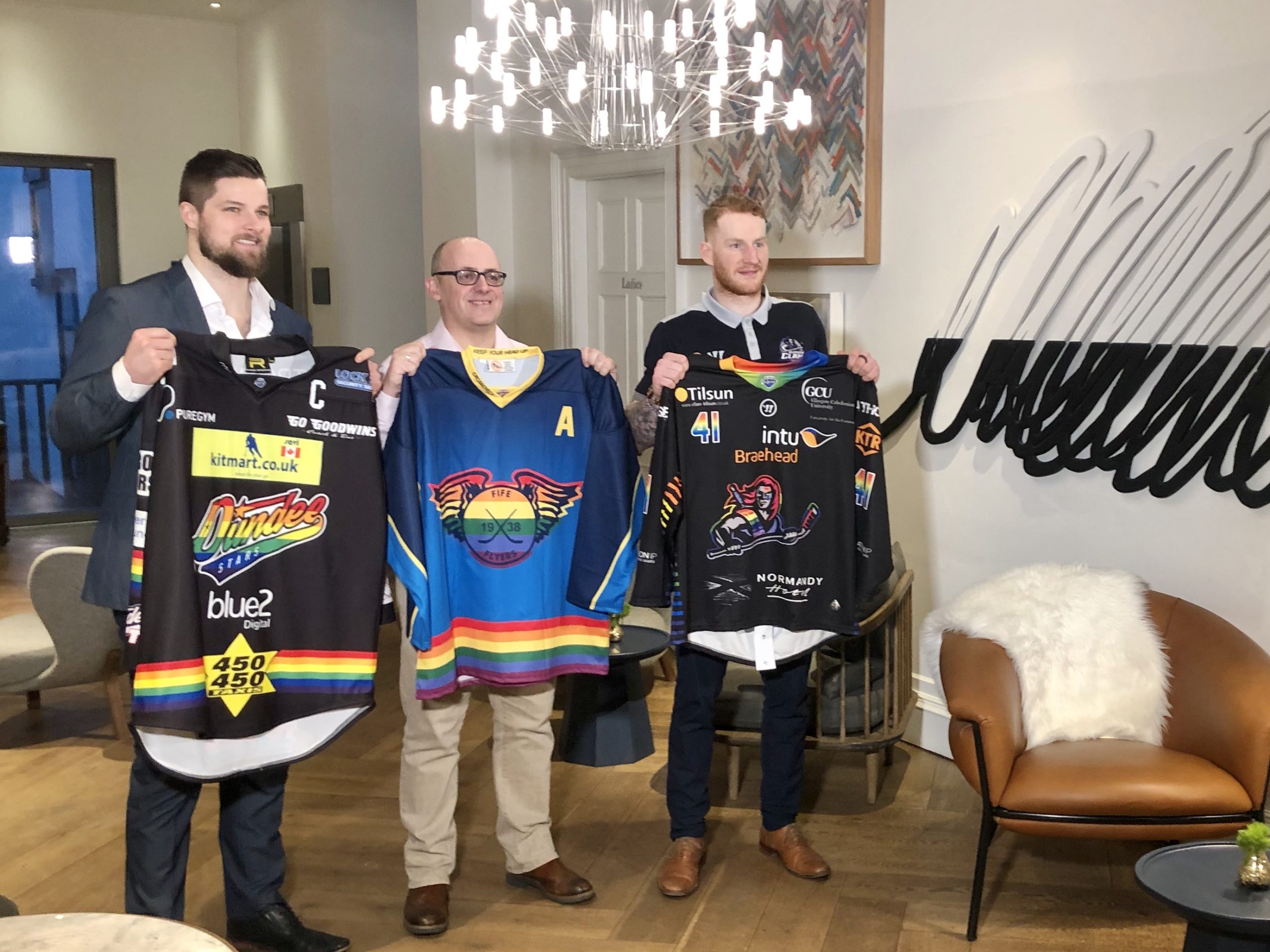 "I think it's fantastic. To have it be a league-wide thing and have our fans, organisation and players be involved is definitely a step in the right direction."

Glasgow Clan's Scott Tanski on ice hockey's Pride weekend
Dundee, meanwhile, are looking to build momentum and clamber into the play-off spots after a crucial win over Cardiff last time out.
Stars captain Matt Marquardt said he'll not need to fire his players up for a fixture against Scottish rivals Clan on Friday.
Asked if Dundee still fancied their chances of a play-off push, he said: "Absolutely. Nobody wants to play hockey if there's nothing on the line.
"We really believe as a group we're capable of getting into the play-offs and once you're in the top eight, you never know what can happen.
"It's great that every game means something. As a competitive athlete those are the games you want to play in."
Fife are also desperate to get backing to winning ways having so far failed to record a win in 2020.