Scotland's first out gay footballer says it's an unbelievable feeling to see his shirt be unveiled at the Scottish Football Museum and hopes it can be a force for good to others struggling with their sexuality.
But Bonnyrigg Rose striker Zander Murray has revealed to STV that he still receives homophobic abuse on social media almost every day.
The 31-year-old came out as gay last year and has since worked to improve inclusion and diversity in the game.
Now the shirt in which he revealed his sexuality has been honoured with a place at the museum at Hampden.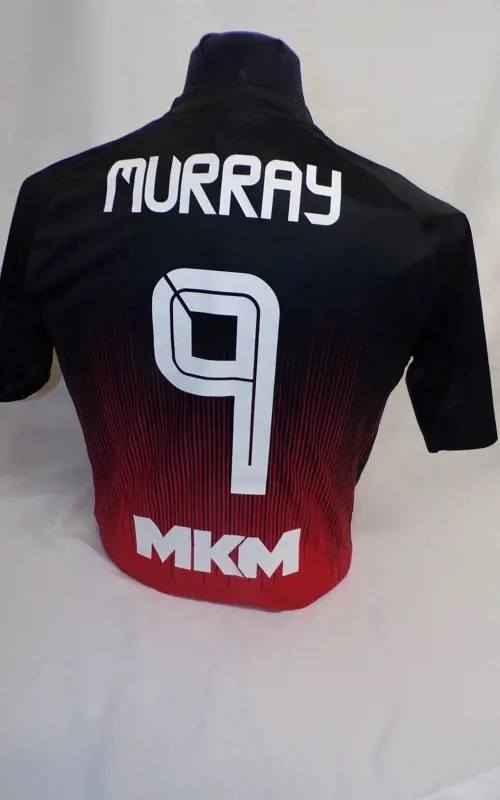 Speaking exclusively to STV at the unveiling, Zander admitted a symbol like his shirt would have helped him at a younger age as he struggled to accept who he was.
"It's unbelievable," he said, "It's a 'pinch me' moment, I just can't believe this is my life and they've done this. 
"Immediately when I saw it I just automatically thought of that Zander at 13 years old coming through here. 
"I've been on so many school trips and that internal turmoil I had in my brain, and now for a wee Zander or a young kid to see that that's struggling with their sexuality, I know that'll help them.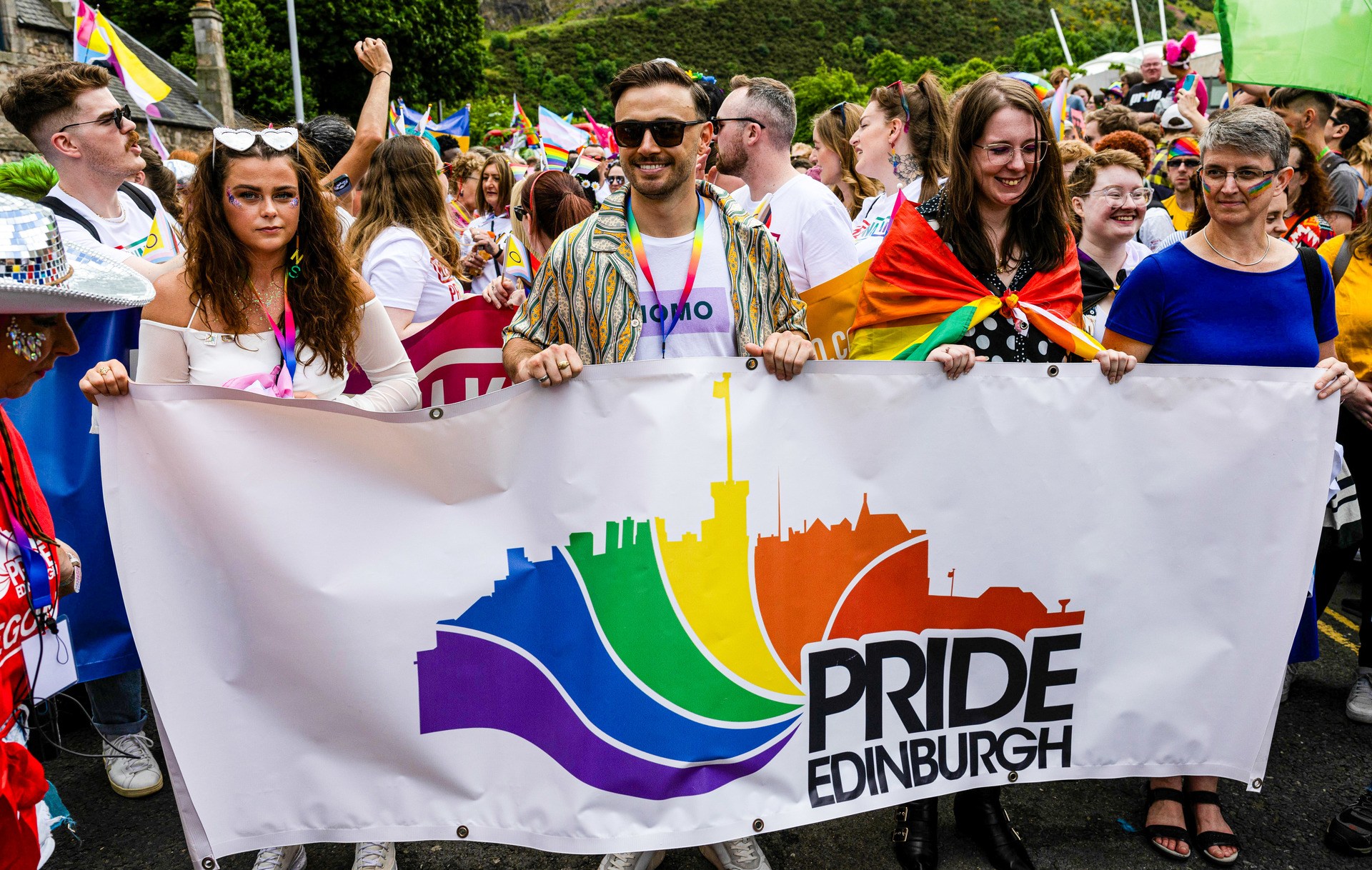 "It's very emotional because that shirt held so much significance in my life. I scored my 100th goal with that shirt. It was the first game that I was out so there was a lot of media scrutiny."
Murray came out on social media while playing for lowland league side Gala Fairydean Rovers and says he has been blown away by the support.
"When I made that Facebook post in September 22 on a balcony coming back from Benidorm Pride, I had no social media and I thought it would be an easy way to tell the football community, probably would help a few people and maybe get a bit of traction and that'll be that," he recalled.
"But to get so many letters of support, from fathers saying you've helped me be able to support my son or daughter – that's all I want.
"You can't help being gay, you can't change who you are and, trust me, I've tried to use that conversion therapy on myself to try and fight this but you can't, people are just gay."
Despite the positivity, Murray revealed he still receives homophobic abuse on an almost daily basis on certain social media platforms.
He said: "In terms of social media it's Twitter that still needs help – that's the big one to be honest. Sometimes it's daily hatred but definitely a couple times a week I'll get messages of hate.
"I had one this morning saying you should come to my church and we'll put you through conversion therapy. I've been trying to do that for twenty years and that nearly sent me the other way.
"I have had suicidal thoughts because I was suppressing my sexuality."
But the 31-year-old says it's becoming easier to deal with any hate sent his way and, with milestones like his shirt being place in the football museum, is finally able to be proud of who he is.
"It's been a struggle when I've not been my true authentic myself to be proud of anything I've done in my life," he said.
"But now for a strip of mine to be in the Scottish football museum that's going to be seen by thousands of people from all across the world. It really is an indescribable feeling.
"I hope that young person who may be getting bullied at school, who are struggling with their sexuality, who likes football and who maybe is thinking about giving up and they come see that strip and think 'there's someone like me'. If that helps them, it brings so much joy to me."
Help and support is available now if you need it. Details of services available can be found at stv.tv/advice
The Samaritans can be contacted any time, from any phone, free on 116 123, email at jo@samaritans.org, or visit samaritans.org to find your nearest branch. Details of other services and more information can be found on the NHS website here.