Members of the Scotland national team have written letters to their younger selves ahead of their Women's World Cup play-off against Austria.
Pedro Martinez Losa's side will take to the pitch at Hampden Park on Thursday, October 6 in their campaign to reach the 2023 tournament.
If they defeat Austria, the Scots will face the Republic of Ireland in the play-off final less then a week later in a return to Glasgow's south side.
Letters penned by members of the squad are to be shared in the build-up to Thursday's crucial match.
In the first letter published online, team captain Rachel Corsie recalled her days growing up in Abereenshire and taking in matches at Pittodrie.
The Aston Villa defender also wrote about the challenges she has overcome in her career and her emotion at representing the nation.
"Your Hazlehead primary bottle green jumper spends more time as a goalpost than a warm layer," Corsie wrote in the letter.
"It's a good job mum has sewn your name on the label, so you know what one is yours when the bell rings at the end of lunch-break.
"That euphoric football feeling, it has never diminished all these years. How that fairytale will become an unthinkable reality…
"The innocent days of re-enacting Eoin Jess or Billy Dodds is all you know. The joy you find in the park with the boys, the school playground, watching at Pittodrie on a bitter October night, lacing up your boots on a Saturday morning at Mineralwell Park in Stonehaven, will always be remembered as a happiness unparalleled.
"The young tears from when dad days 'your left foot needs more work' or 'you need to be tougher in the tackle' are just the beginnings.
"Those lessons of resilience and determination will prepare you for what's ahead. The hurdles get greater, yet every leap will bring even more history-making possibility.
"There are abundant things beyond your young and vast imagination that lie ahead."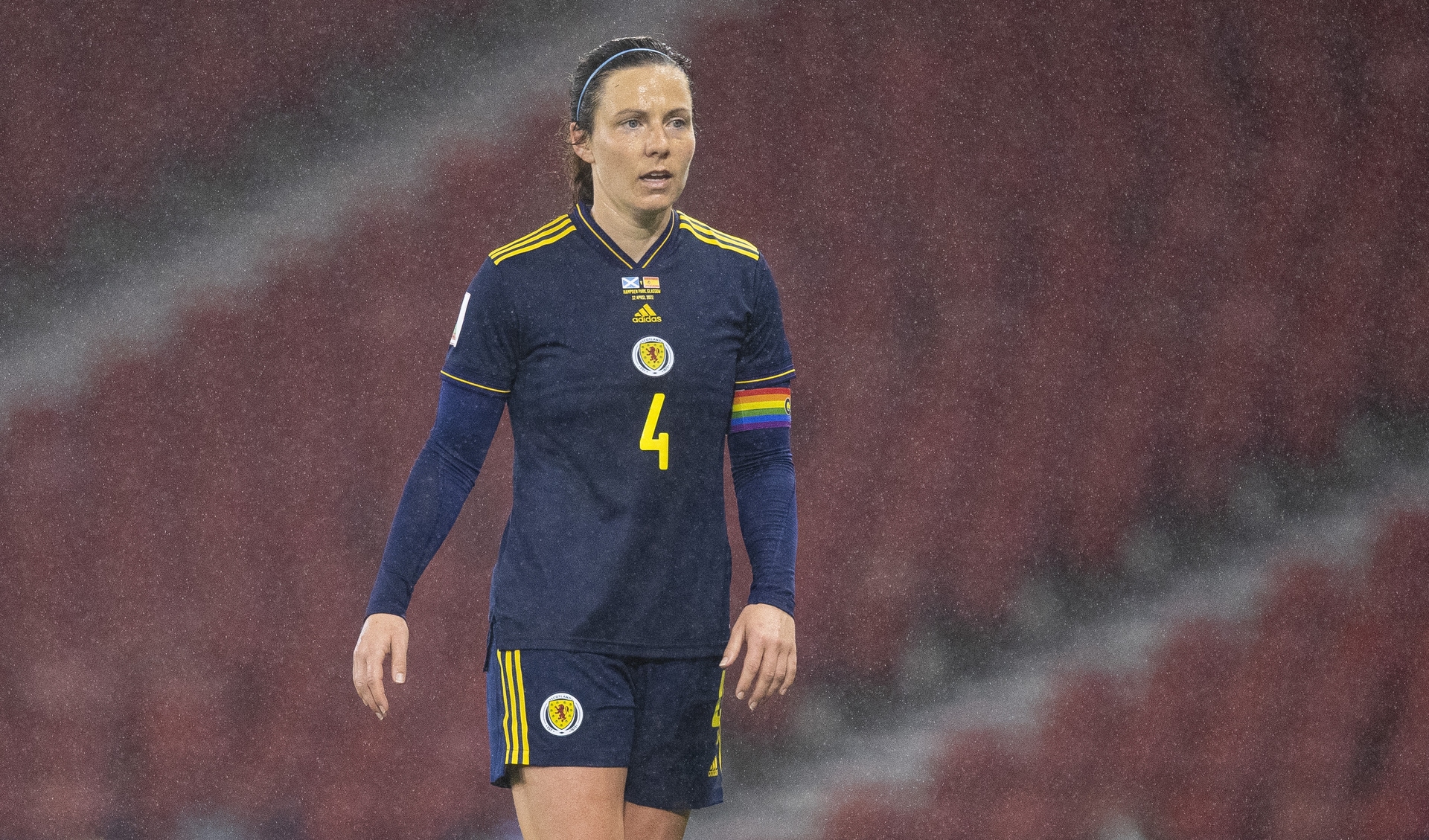 Corsie described looking for her parents in the crowd at Hampden.
She continued: "Hampden Park, yes, the national stadium, where Scotland play.
"Close your eyes; the prideful roars of the filled stands are indescribable as you walk out the tunnel with the girls.
"The goosebumps will come and your tummy will somersault, don't suppress it, embrace it's significance.
"Mum and dad will be supporting in their familiar spot, your frantic search for them will be calmly comforted in the brief moment when you catch their eyes, you'll always find them.
"Dad's nod of reassurance says 'once the whistle goes you'll know what to do'."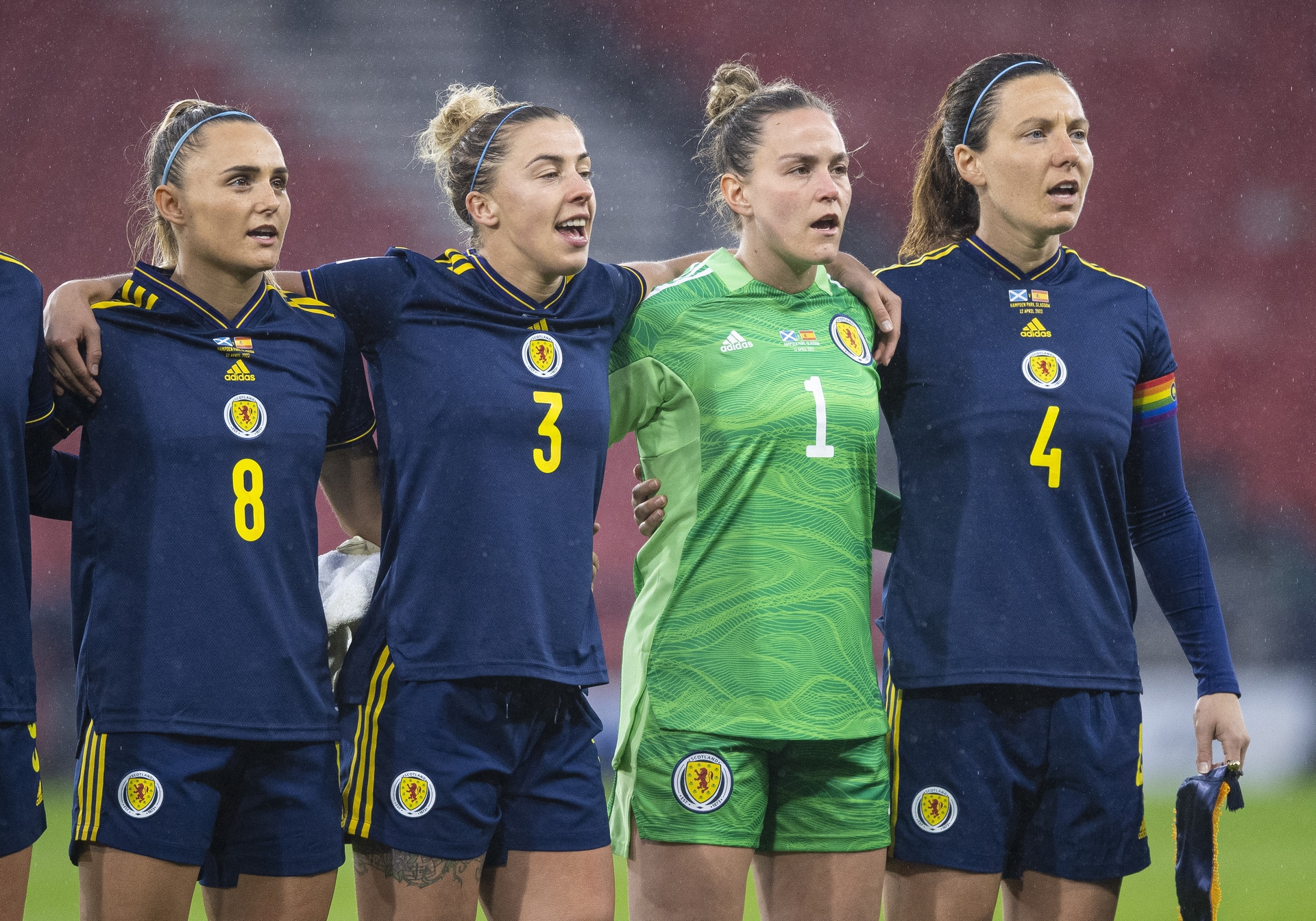 The Scotland defender reflected on the hurdles she has overcome in her youth, including moments of rejection and bullying.
"I'm telling you to dream it. It seems impossible and your realistic nature wants to avoid dreaming into what will feel like only a fantasy, but just let yourself imagine," she wrote.
"Be brave, be relentless, and give your absolute all. Show your passion and spirit fearlessly.
"The times that bring physical pain; the many moments of rejection; the disappointment of being told you can't play; the bullying that you'll have to endure and overcome; the constant push-back from those unwilling to give you a chance; the lonely moments that come for different reasons, persevere and never let down."
Corsie looked ahead to the match against Austria as she underlined the pride she feels at representing Scotland.
She wrote: "When you pull on that dark blue shirt, feel every warm ounce of pride fill you inside. Feel it every single time, it's an honour preserved for very few.
"There is more ahead. Twenty-three years and I still feel the same euphoria you do now. It looks a little different but the fire still burns bright."
Corsie concluded: "The upcoming games come with pressure and you'll need every bit of heart, experience and belief that you will come to gather.
"Go together, as a team, as a nation. To be Scottish is special and together very special things still await."