A record-breaking cyclist has been left in "excruciating pain" after being hit by a car as it attempted to undertake her near a roundabout.
Christina MacKenzie was training near Kippen, Stirlingshire on Tuesday when she was struck by a black SUV (sports utility vehicle) which was towing a trailer.
The 45-year-old – who set the record for the fastest journey made by a woman cycling from Land's End to John O'Groats – has been left with a fractured pelvis.
"I haven't moved from my bed in two days," she told STV News from Forth Valley Royal Hospital in Larbert.
"I'm in excruciating pain – we're trying to manage it with medications of course, but it has left me feeling truly awful."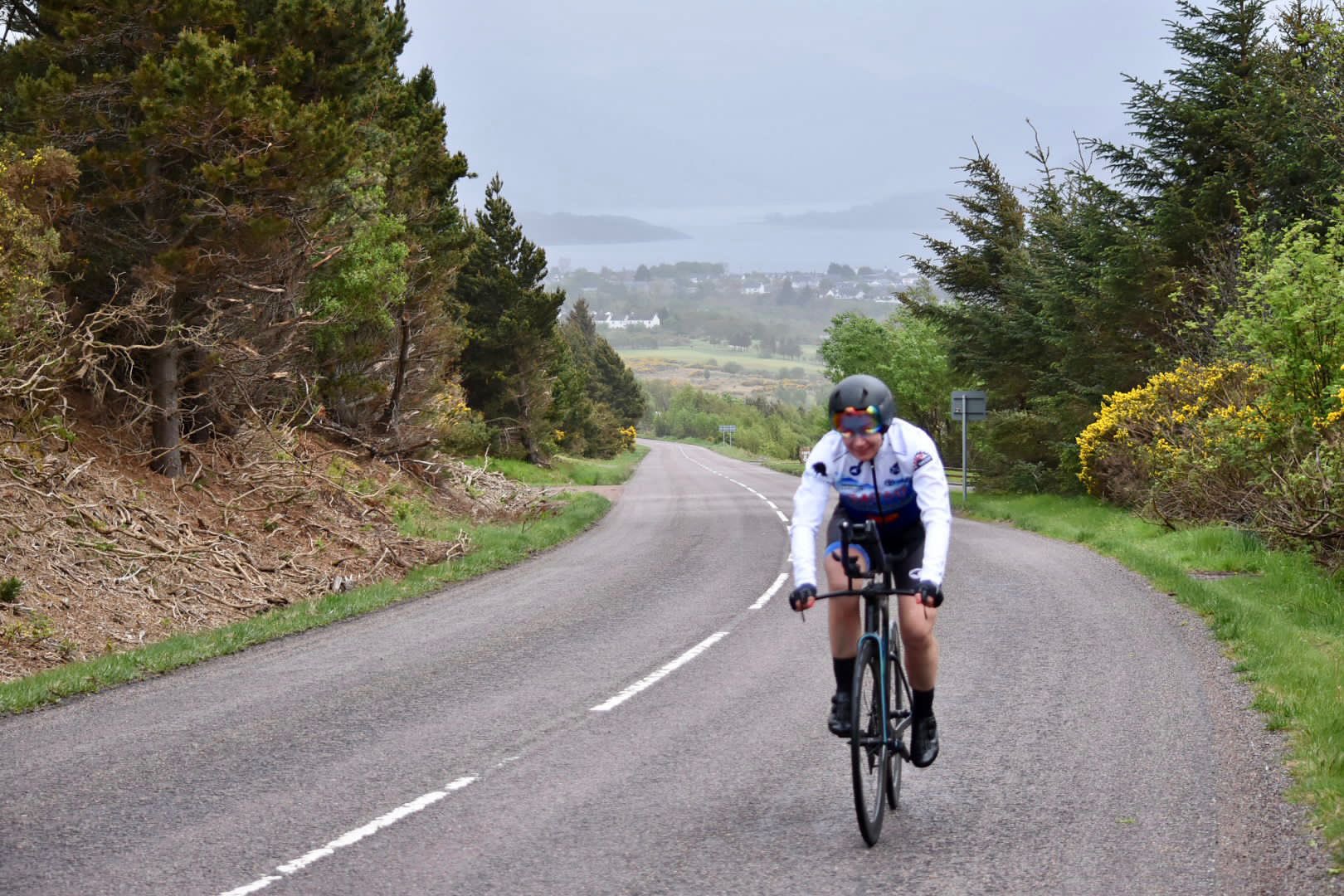 The cyclist was making a 360-degree turn at the Kippen roundabout, when the car with a trailer attached to it hit her while attempting to undertake.
"Initially, I got hit by the car and maintained my balance, but it sped up and the trailer hit me too. The second impact is what knocked me off.
"I wiped out completely onto the road – thankfully, some great Samaritans in the queue behind had seen what happened and came to my rescue."
Two days on, she "feels awful" knowing the driver did not stop to check on her.
"You would stop even for a dog, or any animal if you hit them. To not even stop to check if you've killed someone, severely paralysed or injured them is madness," she said.
Police Scotland confirmed officers are trying to trace the driver and appealed to members of the public for any information.
A spokesperson for the force said: "We were called around 5.05pm on Tuesday, September 27 to a report of a crash involving a cyclist and a car towing a trailer which failed to stop on the B822 at the Kippen roundabout, Stirling.
"The cyclist, a 45-year-old woman, was taken to Forth Valley Royal Hospital for treatment.
"Enquiries are ongoing to trace the driver and anyone with information that could help, including dash-cam footage, is asked to contact Police Scotland on 101, quoting incident number 2444 of Tuesday, September 27."
Christina completed the 839-mile journey between Land's End and John O'Groats in 51 hours, five minutes and 27 seconds in July last year, setting a new women's record.
The ride raised money for Alzheimer Scotland in memory of her mother Elizabeth, who had vascular dementia and died in July 2014.