Rangers have unveiled a blueprint for a fanzone on matchdays.
The Ibrox club wants to convert a building at the stadium into a museum, cafe, conference and concert venue and shops over two floors.
It would replace Edmiston House, which is due for demolition later this year, and open in 2022 to mark the club's 150th anniversary.
A planning application has been submitted by Rangers to Glasgow City Council.
Stewart Robertson, managing director, said: "The opening of the new multi-functional facility will be a major milestone in our 150th anniversary year.
"We expect the building to be fitted-out and fully operational in the first half of 2022.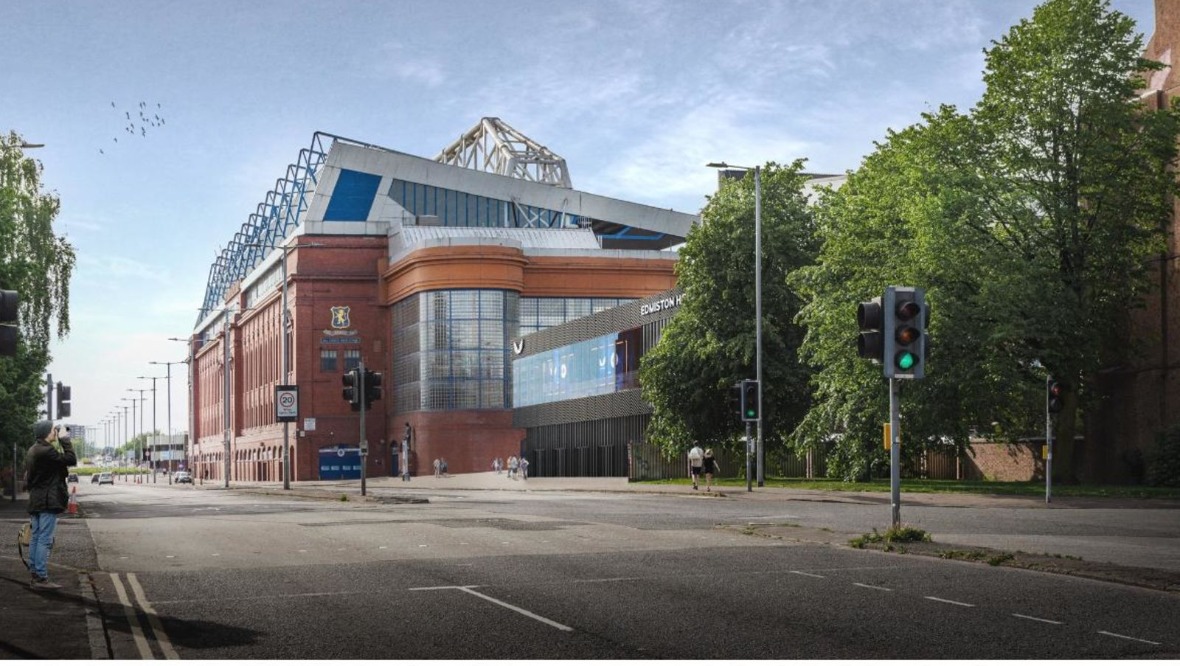 "The demolition of the existing Edmiston House this autumn permits the re-orientation of the new building towards the axis of the stadium, and closer to Edmiston Drive.
"This substantial investment will provide fans with a vibrant pre and post-match experience and will draw fans to the stadium grounds well in advance of kick-off, creating an engaging offering within a safe and enjoyable atmosphere."
The new Edmiston House will be designed to host dinners for 500 people, sit an audience of 750 and host gigs and events for up to 1300.
Mr Robertson added: "We ensured the building was designed to complement, but not compete with, our iconic stadium.
"The internals on the ground floor can be easily adapted, and the spaces can accommodate many types of function and event."