Rangers have been fined a total of £15,000 by the Scottish FA after being found guilty of misconduct during matches against Celtic and Hibernian.
The club faced two charges of failing to ensure their players and staff behaved properly and after a disciplinary hearing on Tuesday evening, Rangers were found to have broken the rules and were fined.
The first charges come from Rangers 3-0 win at Easter Road on December 20. Kent, Joe Aribo and Jermain Defoe scored the goals that gave Steven Gerrard's side the three points but the match was marked by a touchline confrontation between the staff of both sides.
Hibs assistant John Potter was sent to the stand, as was Rangers coach Tom Culshaw.
Culshaw was given a two-match ban earlier this month, with potter censured but on Tuesday Rangers were fined £5000, with £3000 to be paid immediately and £2000 suspended until the end of the season.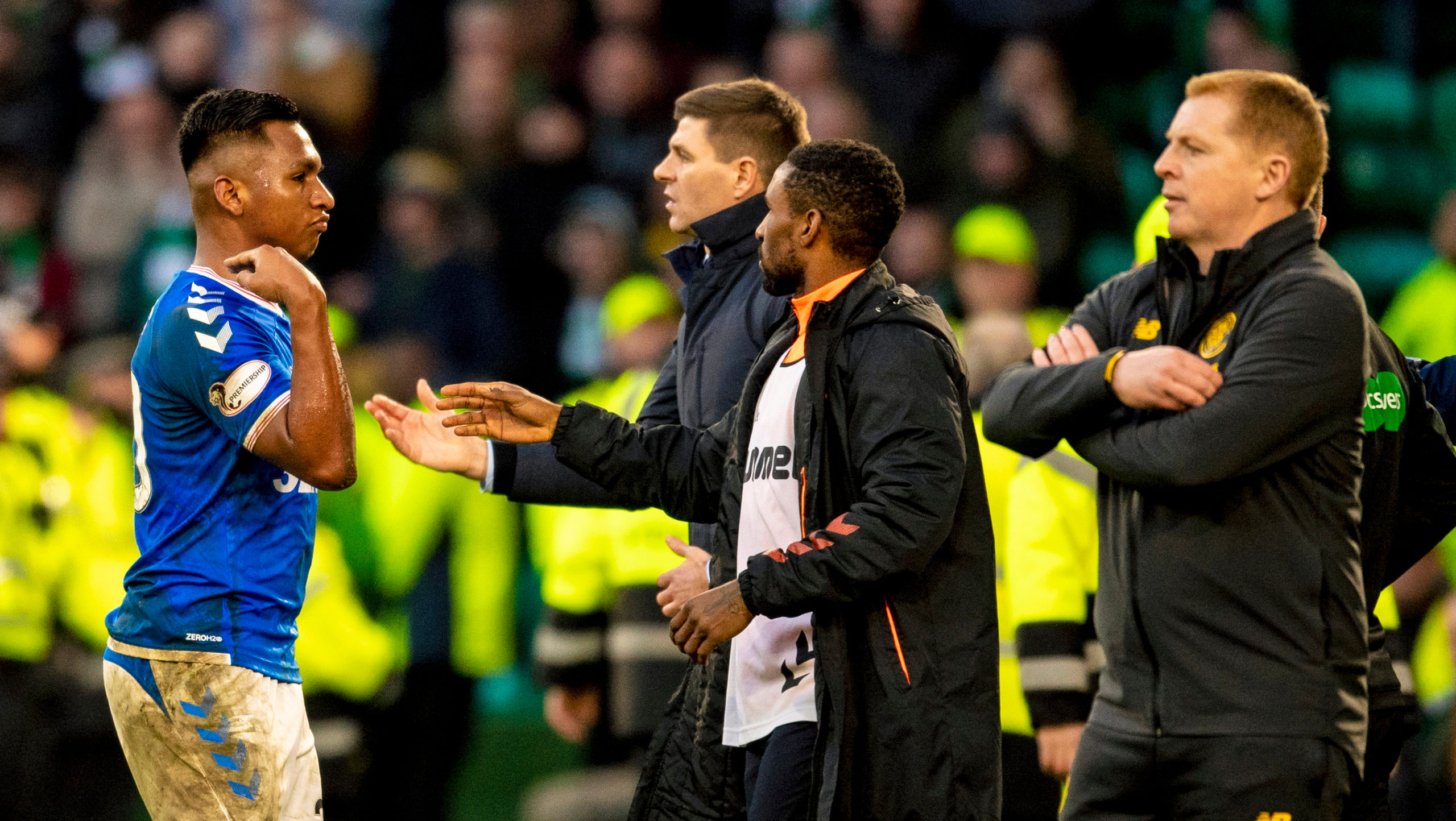 The second charge related to the Old Firm derby on December 29, when Rangers beat Celtic 2-1. The complaint centred on the conduct of players Ryan Kent and Alfredo Morelos, and coach Michael Beale.
Beale was dismissed from the touchline by referee Kevin Clancy during the final minutes of the game, after Morelos was sent off for picking up a second yellow card. Morelos was also cautioned again after the game for gesturing to Celtic fans as he headed off the pitch.
Kent scored Rangers' opening goal in the game but drew attention for his celebration, where he used a 'gun salute' gesture, which he later said was a tribute to rap act Smif and Wessun.
Beale faced a separate misconduct charge, where he was suspended for five games but the players were not cited as individuals.
Following Tuesday's hearing in front of an independent panel, Rangers were fined £10,000 with £3000 suspended until the summer and the remainder due for immediate payment.
Rangers have said they will appeal the decision. Managing director Stweart Robertson told Rangers TV: "We feel there are still severe flaws in the disciplinary process.
"There's been a lot of lobbying going on in the background for changes and it's good to see other clubs are joining".