Rangers manager Michael Beale has revealed that he is happy with work on new signings for the team with one or two deals the club is "not far away from sealing".
Beale has only had one transfer window to put his mark on the Rangers squad since succeeding Giovanni van Bronckhorst and has has been clear that he wants new recruits to spur the team for next season.
With the team all but assured of a place in Champions League qualification, he believes getting new players to Ibrox at the start of the window is going to be crucial. The Rangers boss says there will be new arrivals and he expects some talks to reach a conclusion soon.
"It's clear that we want to have most of our work done early," Beale said. "When we've done that in the past it's always led to a strong pre-season and a strong season.
"We know at the early part there's European qualification in terms of the Champions League, which is really, really important.
"There'll be some new faces on the first day of pre-season and that's almost your first phase of recruitment, to get the players in. Then there's the second stage of recruitment, which is the player trading that happens between July and September.
"All of those plans have been written, are in place and the talks are ongoing.
"There's one or two things we are not far away from sealing, so I'm really happy."
Beale, who says he's "really comfortable" with the progress on new recruits, caught attention this week when pictures posted on social media suggested he had taken a trip to Rome.
Asked about those posts, he said: "I've not been on holiday. I've been off working for the club doing my job, watching games.
"We played last Saturday, which is nice, when we play on a Saturday it gives me a chance at this stage of the season to go out, meet some contacts or watch some games. That's what I was doing."
The recent departure of sporting director Ross Wilson to Nottingham Forest could have been seen as a setback in the recruitment process but Beale insists that he has always been a driving force on the recruitment side in partnership with Wilson and with someone else taking on duties that the departed director left behind, little has changed.
"I've been looking at players every day since I came in in November," he said. "It's what I love to do. I love recruitment, I like looking at new players, I want to be excited coming in.
"I've said to you since the very first interview that there will be change. We're getting closer to that.
"I've been heavily involved. Ross was more the guy that would oversee recruitment and bring lists. Obviously I would have my own lists and we would combine it all. Ross would deal more with the agents and negotiation side while I would deal more with the player.
"Ross is not here so I have someone else doing the negotiation part and I go on the road and meet the players as I've always done.
"I'm a little more busy but we've got really good infrastructure and staff here so Ross leaving is maybe not as big as one or two people would make out."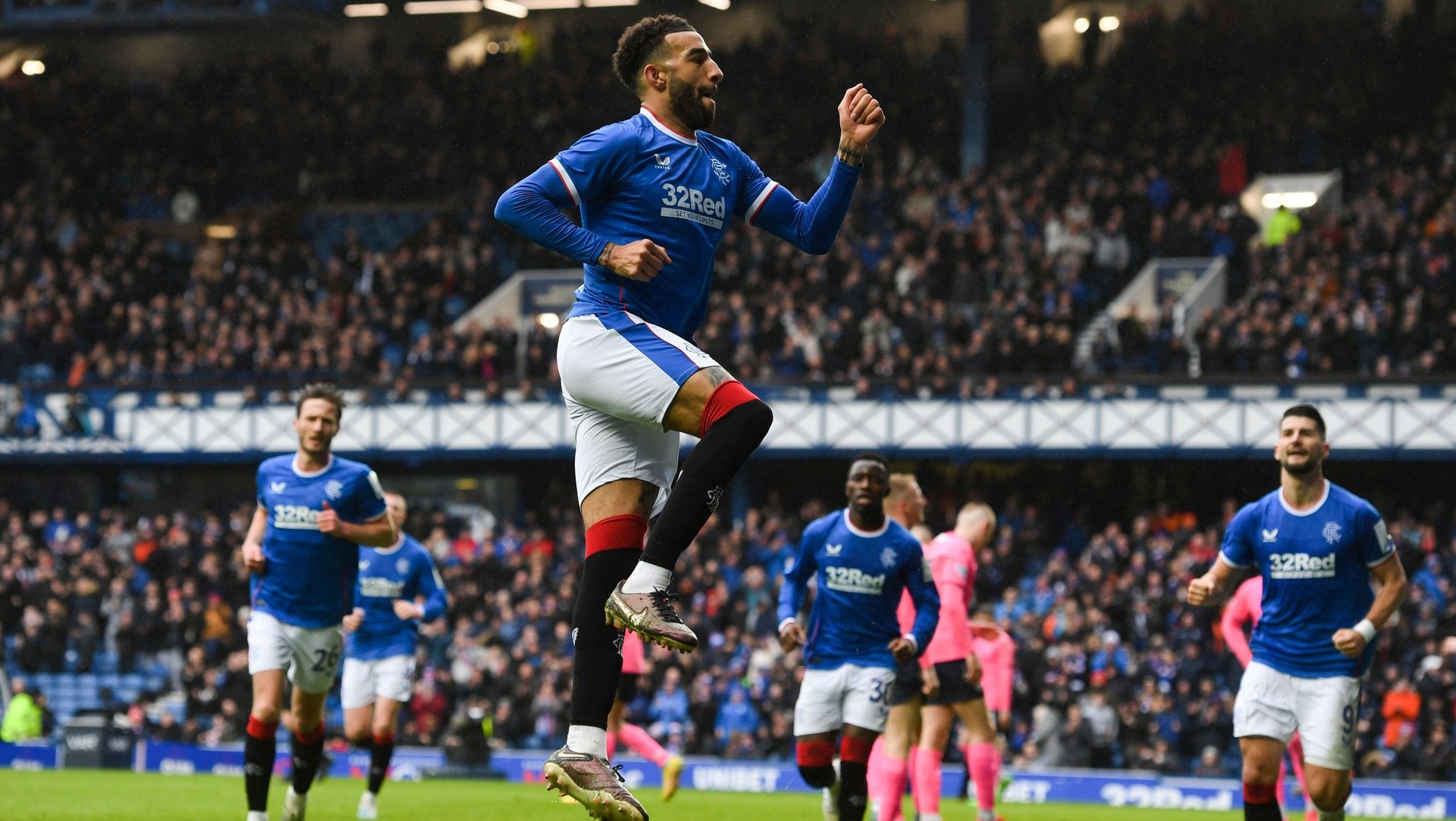 Rangers and Beale's immediate concern is the trip to face Aberdeen on Sunday, with the crucial Scottish Cup semi-final against Celtic the following weekend.
The manager will welcome Scott Wright back to the squad for the Premiership match at Pittodrie, and revealed that Connor Goldson and Ryan Kent will be fit to face Celtic next week. Antonio Colak is "50/50" to make that match.
Alex Lowry has returned to light training but Ryan Jack is set for a spell on the sidelines and could be out for four weeks.
"We will play the strongest team that is available this weekend for this game," Beale said.
"There are seven/eight days between games. In general we have momentum and I want to continue with that."