Football clubs across the country have been doing their bit to help vulnerable groups who've been affected by the coronavirus and Livingston players have been making their contribution at the heart of their community.
Players and staff at the Premiership side are now staying at home during the shutdown but they have continued paying for their meals at the club so that food prepared in the Almondvale kitchen can be distributed to local charities..
Forty meals a day are being cooked and made available for those in need. Club chef Maureen O'Driscoll said she was delighted to be able to make a difference.
"It's been very, very surreal," she told STV. "We're used to the place being bustling and really busy, but we've obviously not had that for the past week or so.

"Normally, I start at 9 , give the players breakfast – something healthy like scrambled eggs or porridge, then straight after that I'll get on to making lunch, which is a stir-fry, lasagne or curry or something like that.

"I'm delighted that I'll be cooking for the charities) and I'm so proud of the boys and the rest of the staff for agreeing to continue paying for this. I think at the moment, it's essential for the community. There's going to be a lot of people struggling and hopefully it will help them out.
"I'm really quite excited about it. I think it's important that we can give something back and I'm delighted to be in a position to help. "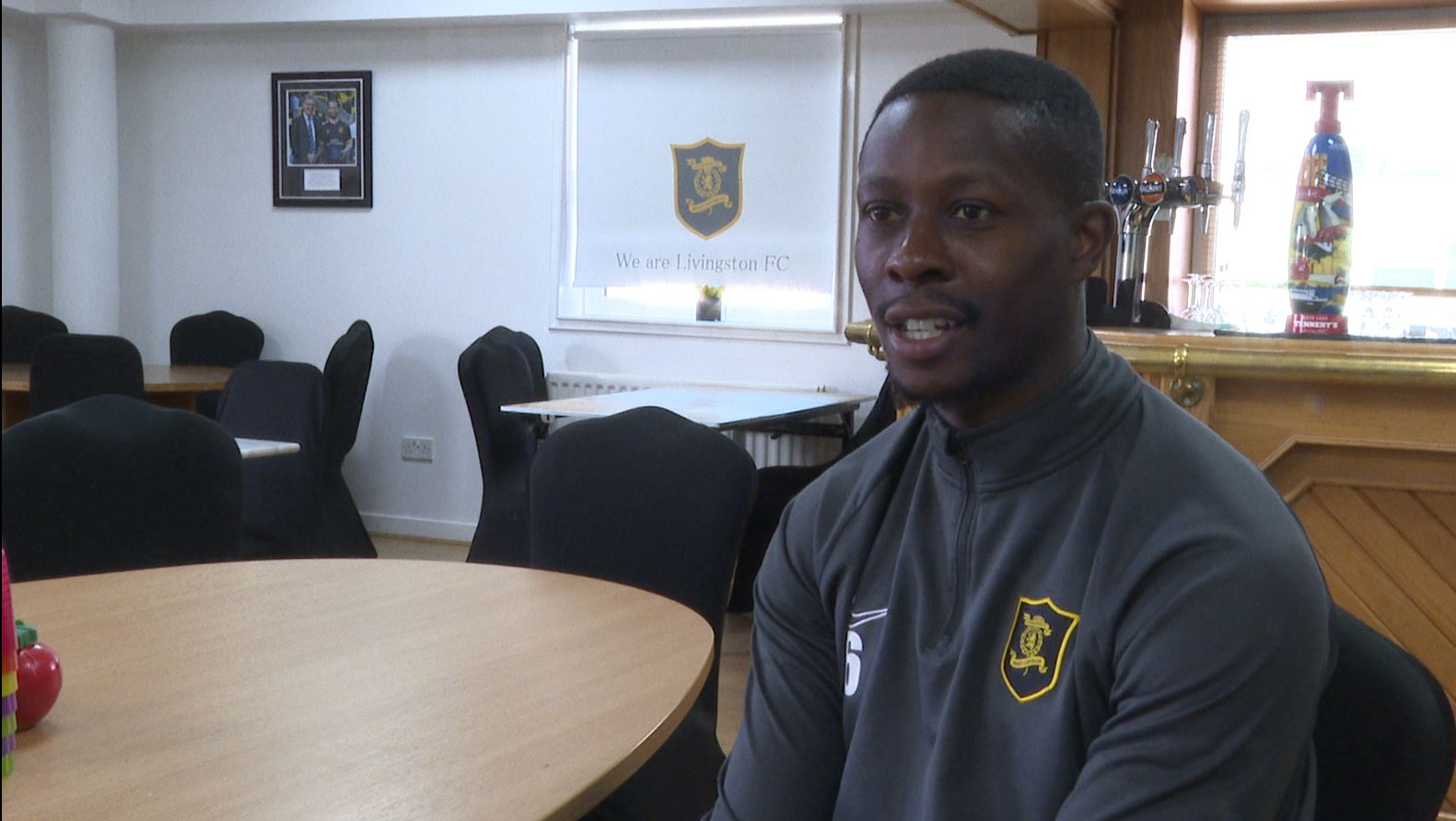 Team captain Marvin Bartley believes the initiative is something the staff felt could pay something back to their community.
"As players, we're quite privileged," he said. "We're still able to earn a living and there are some people out there losing their jobs and other things, old people can't get out of their houses, so we came together. Davie Martindale sent out a message out and all the boys were 100% in in continuing this and Mo's coming into cook so it's all good work.
"It's a community club, we're the heart of the community, being a football club. We've got a lot of supporters in the surrounding area, so it's absolutely massive that we do something like this. It just shows what the club's about, we're more than just a football club."
Bartley revealed that he was doing what he could to keep fit during the shutdown but warned that people couldn't expect the Premiership to be up and running quickly.
He explained: "It's hard because if we have a huge gap between our last game and our next game we're going to need a mini pre-season, which is four or five weeks.
"I don't think they can expect the boys to come back after 12-14 weeks out and say 'Right, you've got a game next weekend' because we have to look after our own bodies as well. I think at the moment, with no training, it would be hugely dangerous for us to go out as players to try and play to the same ability and same level that we've been doing prior to this."
And when the game is up and running, the midfielder is unsure of whether or not the current seasn can be played to a finish.
"I just want to play football, so that would be my preference," he said. "But I'm also mindful of running into September and still playing this season, especially with the Euros, which hopefully Scotland will qualify for in 2021.
" And the next season will have have to start early because of the World Cup at the end of that one, so I'll think they'll have to come a day when they say 'enough's enough' and also player contracts – they run out in June, so what happens with those boys? I'm in a privileged position, I have two years left here, but if my contract was up on June 9 I'd be extremely worried about what was happening."
STV News is now on WhatsApp
Get all the latest news from around the country
Follow STV News
Follow STV News on WhatsApp
Scan the QR code on your mobile device for all the latest news from around the country