Ken Buchanan MBE, considered by many to be Scotland's greatest ever boxer, has died at the age of 77.
Buchanan wrote his name in the Scottish sporting history books when he became undisputed lightweight champion of the world in 1971. 
After making his professional debut in 1965 with a second-round knockout of Brian Tonks, he went on to win 61 of his 69 professional fights before finally retiring in 1982. 
Buchanan was born in Edinburgh in 1945 to parents Tommy and Cathie and began boxing at an early age.
After the gift of a pair of gloves was proven to be a hit, Buchanan was taken to see The Joe Louis Story at the cinema. The biography of the American heavyweight who dominated the sport in the 1940s proved inspirational and the eight-year-old asked to be taken to a boxing club. 
Buchanan's talent in the ring was immediately apparent and he won his first medal within a year of properly taking up the sport. 
Aged 17, he earned his first senior title by winning the East District bantamweight championship and in 1965 he won the Scottish and Amateur Boxing Association title. That success prompted Buchanan to take the next step and move into the professional ranks. 
After signing with his first manager, Eddie Thomas, Buchanan began fighting in England, with the vast majority of his early fights taking place at the National Sporting Club in Piccadilly. The Scot would later say that he didn't enjoy the set-up at such venues, where boxing takes place at a dinner club, but the surroundings did not prevent him from enjoying early success. 
Buchanan fought 23 times between September 1965 and October 1967, winning every time and making his way up in the sport to land a shot at the British lightweight title. He faced experienced fighter Maurice Cullen in London and put him down twice in the sixth round and twice in the ninth before knocking him out to become British champion.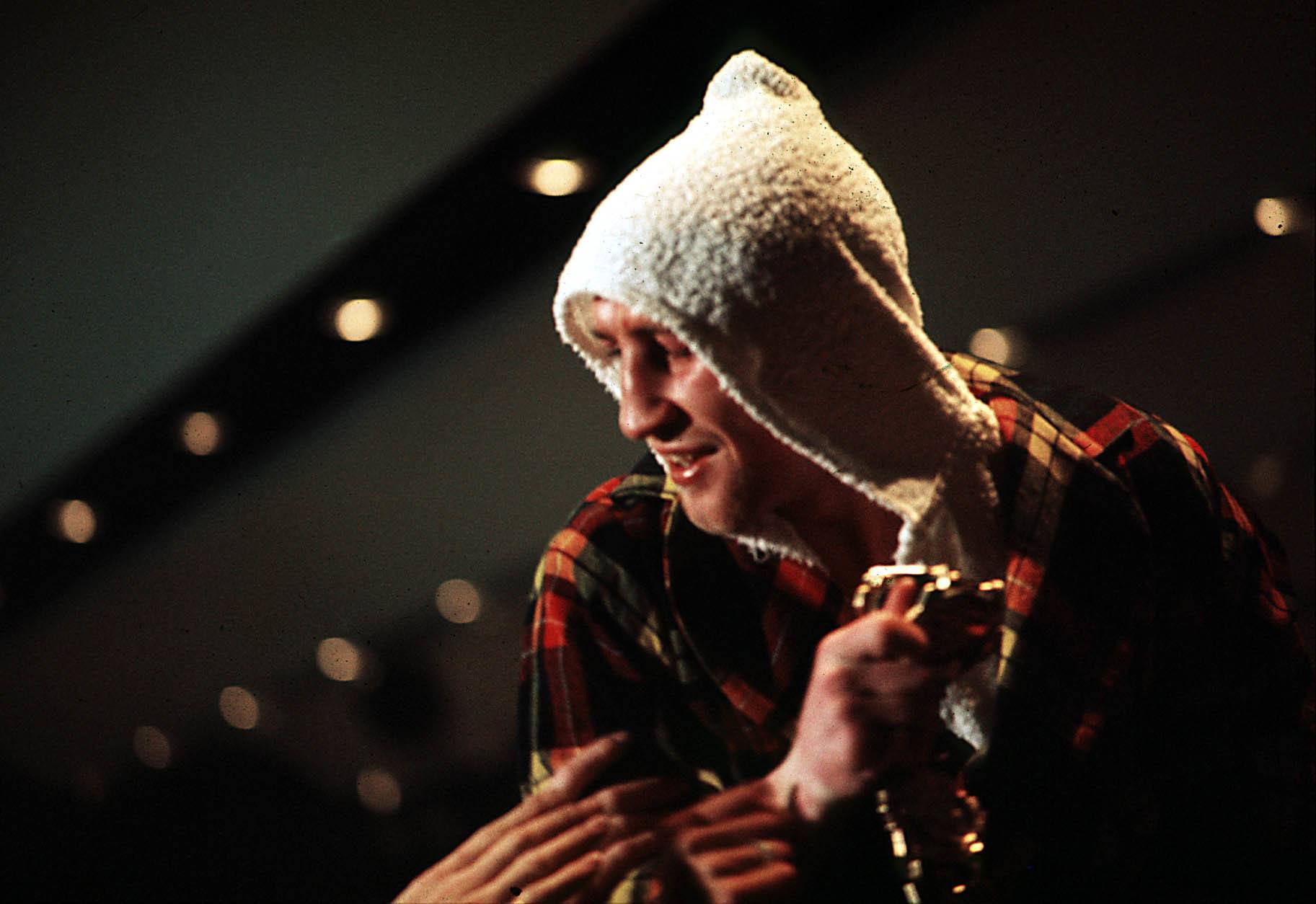 The Scot's reputation grew and his winning streak continued, though frustration at failing to get a world title shot led to him briefly retiring at the age of 24 for a couple of months. On his return, he challenged Miguel Velazquez in Madrid for the European title but suffered his first major setback when a second half rally from Velazquez saw thew Spaniard win a points decision on home soil. 
Undeterred, Buchanan returned home and won three fights in the UK while waiting for his next big chance. When world champion Ismael Laguna's challenger Mando Ramos pulled out of a planned fight in Puerto Rico, Buchanan was asked to step in and take a shot at the title. 
The Scot was given little chance of causing an upset, especially in the heat of the open-air arena in San Juan. After a strong opening few rounds from Laguna, the belt looked destined to stay in his hands, but Buchanan rallied and moved the fight in his favour. Laguna was flagging by the 12th and after 15 energy-sapping rounds, Buchanan was declared the winner by split decision. 
Despite the virtually unprecedented success, he didn't return home to a hero's welcome. A dispute between the British Boarding Board of Control and the WBA meant the governing body in the UK didn't recognise his title officially and he couldn't hold any defence at home. His first fight as world champion was a non-title fight when he defeated Donato Paduano on the undercard of Muhammad Ali's fight against Oscar Bonavena at Madison Square Garden.  
In February 1971, he made history against the odds when Buchanan put his belt on the line against WBC champion Ruben Navarro in Los Angeles and emerged as undisputed champion. 
In front of a partisan crowd, Buchanan was floored after just 16 seconds but recovered to win on points. The Evening Times reported the Scot coming back "like a lion" after the early setback and said that he had performed "with terrific verve". 
Commentator Reg Gutteridge described Buchanan as "a calculating boxer who waited with a hunter's patience to get his target clear in his sights" and said that the challenger was a convincing winner who had stood firm in the face of some low blows from Navarro. 
The win put Buchanan in the pantheon of Scottish sporting heroes and established him as the undisputed best in the world. However, a rematch with Laguna months later saw him fall foul of the WBC's decision on mandatory challenger and he was forced to relinquish that title. 
Wins over Sal Ford and Andries Steyn followed before the next defining fight in his career. A return to Madison Square Garden saw him take on Roberto Duran, a Panamian fighter with a growing reputation and formidable record. 
In a contest described as "fighter against boxer", Duran was ahead on all three judges' scorecards when the fight came to a sudden and controversial end.
After the bell at the end of the 13th round, both boxers kept throwing punches and, after referee Johnny LoBianco stepped in to separate them, Buchanan fell to the canvas after a low shot from Duran. 
With the Scot still on his knees, LoBianco raised Duran's gloves and proclaimed him the winner. The referee insisted Buchanan had been hit in the abdomen, while he and his corner claimed it was below the belt and said he could fight on. 
Despite the protests, Duran took the title, his first in a career that would see him become a four-weight champions. But the Panamanian then twice signed contracts for a rematch but failed to get back in the ring with Buchanan. 
While the dispute with Duran dragged on, Buchanan fought and won twice more at Madison Square Garden before moving on and taking on a challenge at home. Jim Watt was the up-and-comer in Scottish boxing with 15 wins from 17 fights and as British champion ambitions of eclipsing his rival. 
The pair met at the Albany Hotel in Glasgow and fought 15 gruelling rounds, with Buchanan the victor, regaining the British title. 
A string of fights across America and Europe followed, with the most notable being a win over Antonio Puddu to become European champion. 
He had another world title shot in 1975, travelling to Japan to fight Guts Ishamitsu for the WBC belt, but lost to a unanimous decision. A successful European title defence over Giancarlo Usai in Cagliari followed before Buchanan hung up his gloves. 
Financial problems forced him back into the ring in 1979 but without any major success and six of his eight career defeats came in that second spell. He retired from professional boxing in 1982. 
Buchanan was elected to the International Boxing Hall of Fame in 2000 and the Scottish Sports Hall of Fame two years later.