Hibernian owner Ron Gordon has set a goal of doubling the playing budget in the next 3 years as he outlined his ambitious vision for the club's future.
In a wide ranging discussion, as he prepared to present his plans to the club's AGM, the US-based businessman also called for fresh talks about the possibility of lifting the alcohol ban at football stadiums, and his belief that Scottish football undersells itself and needs to do more to bring in extra revenue.
Gordon, who took over last July, also set his side targets of competing for a top four finish in the Scottish Premiership and cup competitions and wants to increase turnover 100% in the next five years.
The American discussed a wide range of plans he has to grow Hibs as a club, and to help contribute to improvements in the Scottish game.
A vision for Hibs
The businessman revealed that since his takeover, he has set up a root and branch review of the club, guided by supporter feedback.
Though initially centred on off-the-park aspects of the business, he said the decision to remove Paul Heckingbottom as head coach had to be taken and that Jack Ross was the perfect fit as successor.
Gordon said: "We set up six task forces to look at different aspects of the club operations everything from football to game day experience to hospitality," he said. "All those came from listening to our supporters and some of the things that were priorities for them and looking at the direction the club wanted to head in.
"We sent people to other clubs, they went to England, we went to Tottenham Hotspur, they visited a whole bunch, to see best practices, what other people were doing and come back with the kinds of ideas that could perhaps make our club better.
"The task force presented all their findings and to some degree set some direction for the club. That essentially became the foundation of the strategic plan.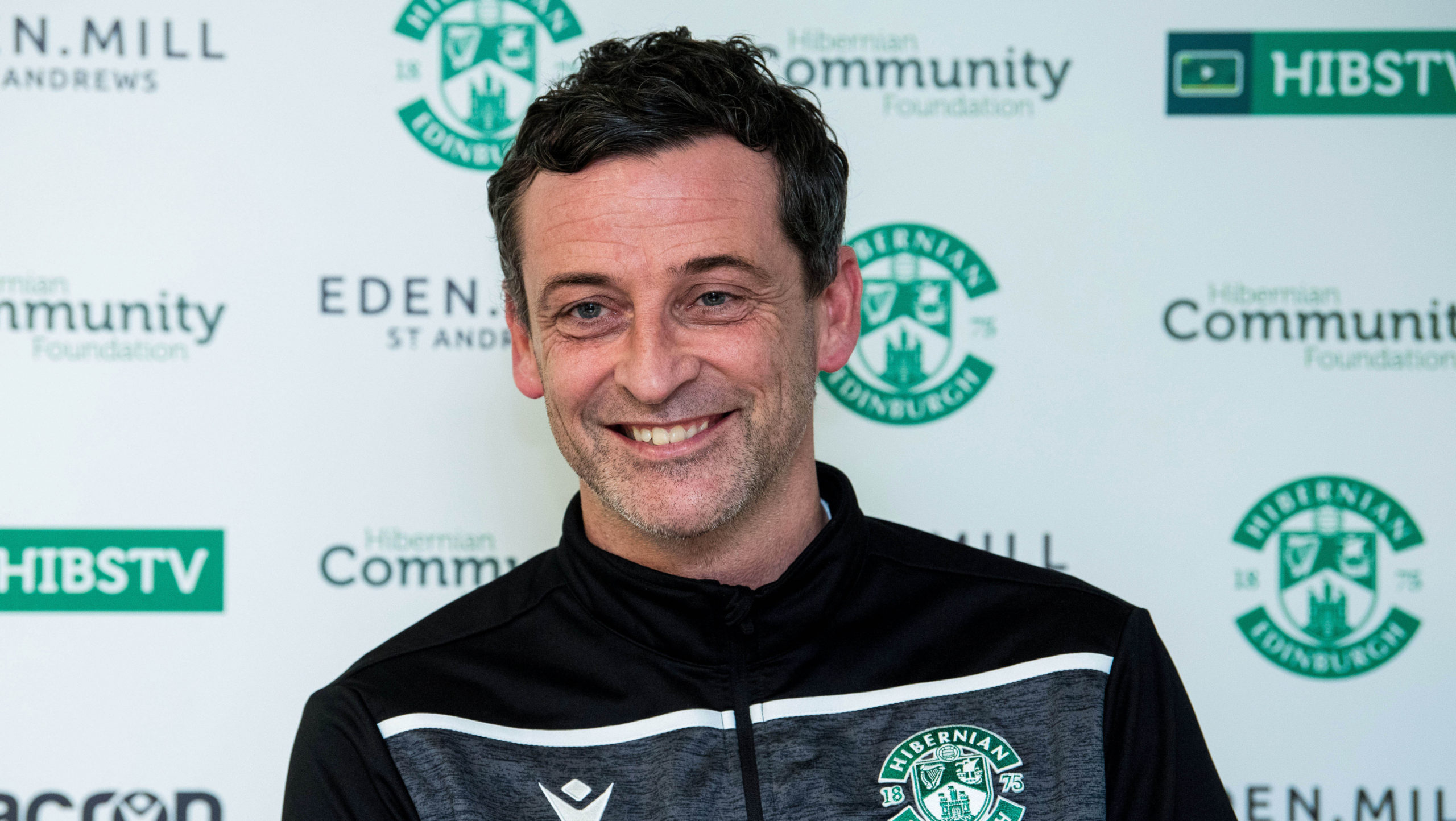 "In the middle of that, we had an issue with our football, which, as an aside, when I was negotiating to acquire the club, I was assured that the football was not an issue, that that part was absolutely taken care of – we had a great manager, the team was good, our recruiting in the summer had been excellent and all that stuff.
"So, quite honestly, from the outset, I didn't really look at the football all that closely, I looked at the business part of the club, but as you all know, we had a difficult start to the season. We went through some challenges, in terms of tying games from winning positions, we found there was a certain level of disappointment from the fans and it got difficult.
"We came to the conclusion that we needed to make a change – which is not the first thing you want to do when you've just bought the club, three months later you're making a change but thanks to Leeann's leadership and Graeme Mathie we were able to make a change which I think has worked extremely well for us. I'm very happy about what we were able to do in bringing Jack on board. We were very fortunate in that Sunderland I think made the decision that they made and we were able to benefit from that. I think he's come in to the club in a very effective way and the club has gelled very nicely.
"On the football side, we took advantage of the January window. We needed to unload several players to bring in some additional players and we were able to do that very successfully. The second part of that is we want to make an impact. We felt that the club was in a good position to make an impact. The team was playing well, the core was very solid so how can we take advantage of the January window to really make an impact and up-tick the calibre of our team? I think the proof's in the pudding, there's still a lot of football to play but I think we up-ticked the quality of our team."
'Just because you have the most money, doesn't mean you're going to win. But it does give us the possibility of being more competitive on a more consistent basis.'

Ron Gordon
Investing in players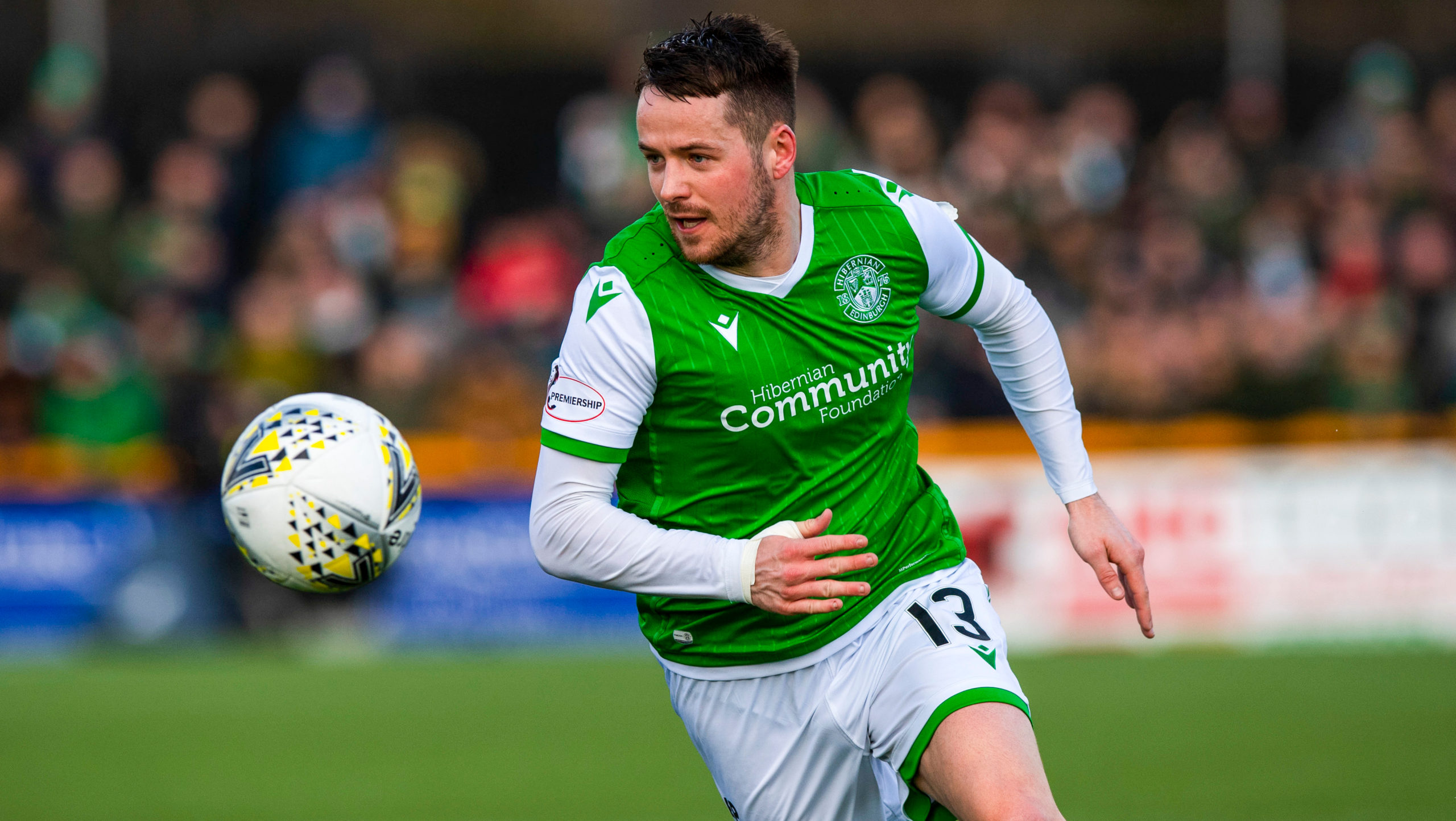 After backing Jack Ross in the January transfer window, Gordon is prepared to keep funnelling funds into the playing side to give Hibs the best chance of competing at the top end.
"We already bumped the budget up a little bit in January," he said. "We went beyond where we had delineated as our border because we saw an opportunity and we were in a good place.
"Our goal is, over the next three years, to double the budget we have right now. As you know, there are no guarantees in football. Just because you have the most money, doesn't mean you're going to win. But it does give us the possibility of being more competitive on a more consistent basis.
"It goes back to the whole idea of growing the business side. We can increase our revenues. If you look at Scottish football right now, we're the fifth club, from a turnover perspective. I'd like us to get to be third or fourth.
"We have a long way to go because Aberdeen have a substantially higher turnover than we do, same with Hearts, so we need to move up that line. A lot of the funds that are going to be generated operationally are going go into the football programme.
"I think we can increase (season ticket numbers). I think we undersell the value of the club. We don't need to increase season tickets that much. My goal is to, within the next five years, get to a situation where we get to sell outs on a consistent basis, not just the Hearts games or the Rangers games."
On sponsorship and tapping into emotional connection
'Maybe I'm being naive or foolish, but is there a more emotional connector in Scottish life than football? What are the touch points that really drive people, motivate people, engage them?'

Ron Gordon
As Gordon gets to know Scottish football, he's admitted that some things have surprised him about the game, with sponsorship being an area where he thinks there is a lot of work to be done.
He sees an emotional connection to football that clubs have to be better at harnessing.
"This is one of the areas I'm absolutely surprised at," he said. "This is an area where we can be better, we need to be better, just the commercial relationships and sponsorships and in Scottish football in general, other than Celtic which probably has a massive portfolio of partners.
"The rest of the clubs I think are all struggling and I find it kind of amazing.
"Maybe I'm being naive or foolish, but is there a more emotional connector in Scottish life than football? What are the touch points that really drive people, motivate people, engage them? That's amazing. That's one of the things that attracted me to Scotland in the first place, and Hibs in the second. So I think we undersell that, because we need to have more money in the game.
"One of my biggest beefs with the SPFL is we don't do enough to promote the game, to grow the game, to give it value. I mean, we get a lot of people that come to the games.
"I've had this conversation also with Hearts because we're in the same industry, we're in the same city, we can grow. We need more money in the game so that our clubs can be healthier, stronger, we can put a better product on the field, we can compete in Europe, we can do things that are going to help.
"I mean, for me, the fact that Rangers are playing in Europe and Celtic and they are in the knockout round of the Europa League, that's fantastic. I want them to go all the way. This is good for Scotland. Hibs, as a club is going to advocate that position and advocate some action around that because it's going to be good for the game."
On alcohol at football grounds
Since 1980, alcohol has been forbidden at Scottish football grounds outside of corporate areas but Gordon believes it's time to revisit the legislation. He claims the ban is "a penalty on football".
He asked: "Is Scotland being held back because they're not allowed to sell alcohol? I think so, yes.
"They are allowed in England and the United States, rugby as well. So, I mean I think that's it's essentially a penalty on football. Now, I don't know exactly what's the best way to approach it. I actually have it on my kind of list to see how we can move that. I think the clubs have a responsibility to police that and police themselves, but at least they should be somehow be given a chance to perhaps get back to that.
"But, obviously, the last thing we want is trouble, bad behaviour, all that kind of stuff which unfortunately happens with alcohol. England had it the ban before and they've been able to grow out of it.
"I don't see any reason why we can't grow out of it in Scotland.
"Could it be trialled? I'd love that. It's a big revenue stream, it's branding. If we could do more, that would be phenomenal. But we've got to get the league behind us and we have to get the government to give us a shot. I don't know the mechanics of that.
"But that would be good because in a healthy way, it can be part of the experience. And we need to we need to be able to deliver a healthy way to do that. I'd love to be able to do that."
On game day experience
In the short term, Gordon is planning on upgrading Easter Road with the aim being to improve the experience for supporters.
"It's already a phenomenal venue but we can make it a more special and more festive venue," he said.
"We're going to make significant investment over the next 6 to 8 months to upgrade the periphery of the stadium. We're going to put video screens, new audio systems, really take the stadium to another level, which I think is creating the right environment for the kind of club that we want to be.
"It's already a phenomenal club. I'm trying to take what's already very good to even better."
STV News is now on WhatsApp
Get all the latest news from around the country
Follow STV News
Follow STV News on WhatsApp
Scan the QR code on your mobile device for all the latest news from around the country