Hearts chief executive Andrew McKinlay says the club let Robbie Neilson go at the right time after a run of poor form left them fourth in the table and a guaranteed place in European group stage up in the air.
Steven Naismith has been handed the reins in the short term on an interim basis and he will take charge for his first game in the Edinburgh Derby this weekend.
McKinlay insists the former Scotland striker, who will lead the team for the final seven games of the season, is in contention for the role full time, but with a prize of around £6m potentially awaiting third place this season, the main priority in the short term is getting back to winning ways and overtaking Aberdeen.
The team that finishes as 'the best of the rest' will go straight into the playoff stage of the Europa League, meaning even if they lose that tie they will drop into the Conference League group stages.
Hearts used that route to group stage football this season and they are desperate not to miss out on it when next season kicks off.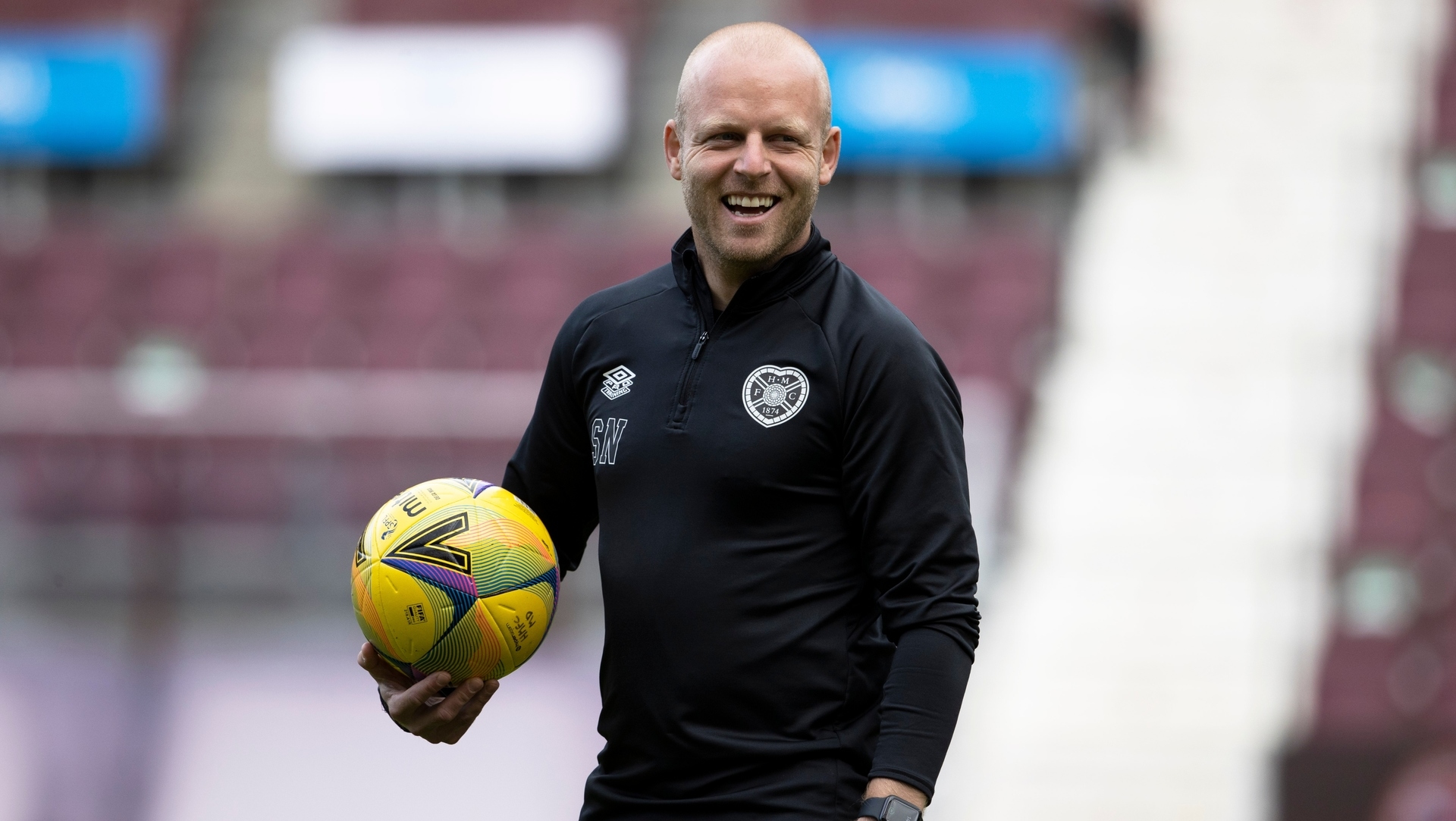 McKinlay said that will be worth millions for the Tynecastle club.
Speaking to the media on Tuesday, he said: "It was a really difficult decision, there was a lot of discussion around if it was the right time and wanting to give ourselves an opportunity in the last seven games.
"We know what comes with finishing third in the league and that is very important to us, it's not a knee jerk or gut decision that was made on the back off one result.
"Over the last few weeks the results have been poor and the performances have left a lot to be desired and it got to a stage where it felt it was going to be hard to turn it around.
"The carrot of finishing third this season kind of skews things slightly as there would be other seasons you'd think 'is finishing fourth a big deal compared to third' and it would maybe make one extra round difference in Europe, but the fact is that's not the case at the moment.
"The situation is, depending on who wins the Scottish Cup, the third placed team will go into the group stage and we, more than anyone, understand how much that means after experiencing it this season.
"So it is important and you're very conscious of that fact. We are very open that the turnover you are looking at for finishing third is roughly between £5m and £6m extra on your turnover.
"That's a significant amount of money for a club with our turnover, that is a sizable chunk of money."