Scotland head coach Gregor Townsend believes Scotland have to improve their discipline ahead of the Six Nations.
Ireland came out on top in their final Autumn Nations Cup match, winning 31-16 in Dublin.
Despite making a positive start at the Aviva Stadium, Scotland conceded 13 penalties in the game.
Townsend said his side can't afford to put themselves under so much pressure as he reflected on the match.
He said: "Just before half-time we allowed Ireland to come back into the game with the yellow card. In the first 10 minutes of the second half we made a couple of errors which they capitalised on.
"We know we have to improve our discipline, because apart from that there were so many good things. Really good physicality and pace in our game and with a new team it was great to see the cohesion at times.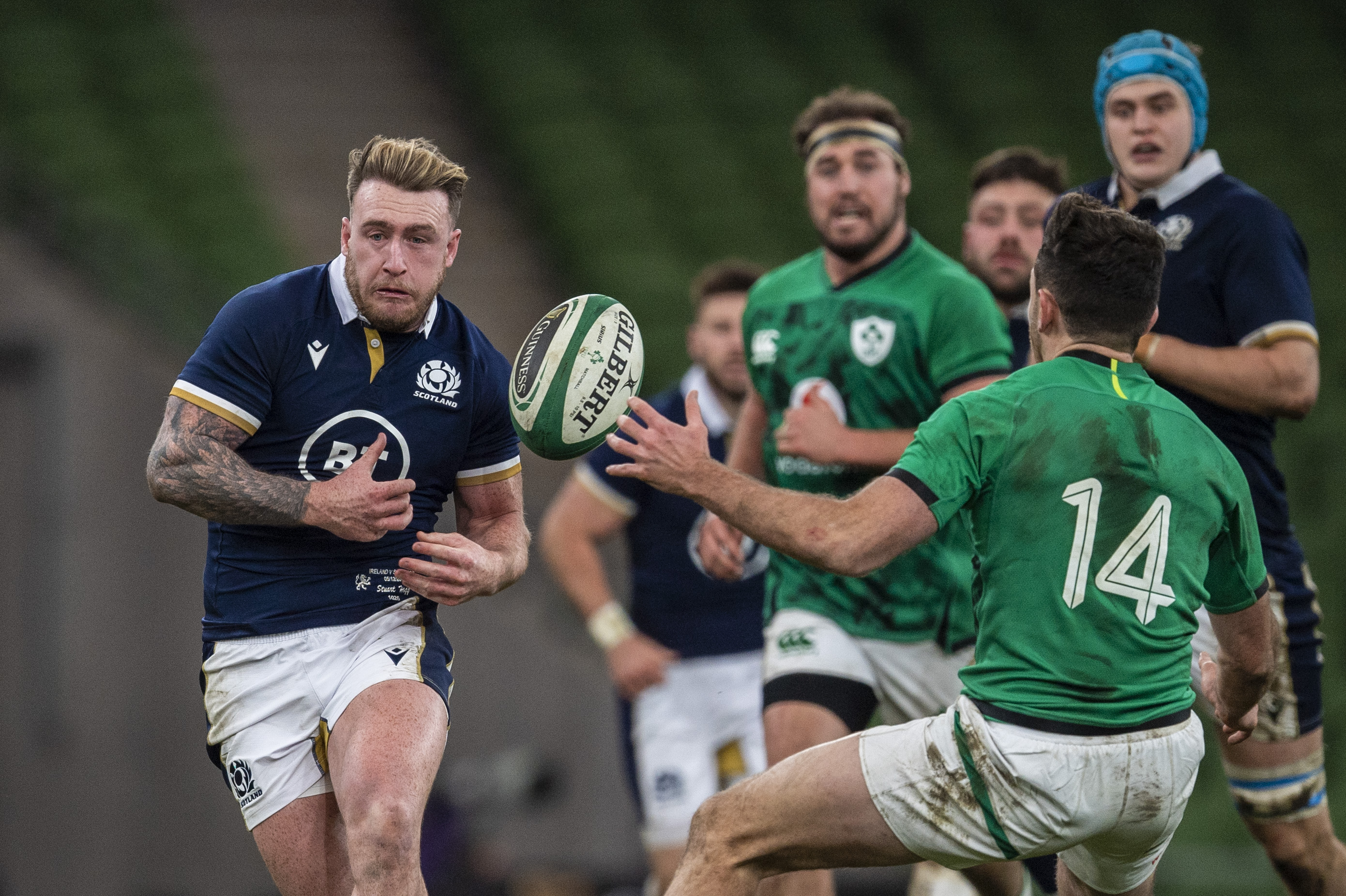 "The first 35 minutes is some of the best rugby we've played all year, we showed in the first-half who we were. We went from a position where we felt we could win the game to the game getting away from us in the second-half.
"It's frustrating to have such a big penalty count against us. We were on the edge a few times and we've just got to know where that edge is, because I felt we were comfortable in defence when we weren't giving away penalties.
"When you're defending in your own 22 it's much tougher."
It was an anticlimactic end to 2020 for Scotland but Townsend said there were positives to take away from their Autumn campaign, which saw them beat Georgia, Wales and Italy.
He added: "We've learnt a lot about our players because we've utilised a lot off players, so to give them feedback has been useful.
"We've learnt a lot about our set-piece and we've seen players who wouldn't maybe have a got as many minutes of international rugby and that's good for them because they know if they put the work in at training or come into our camp on form, they'll get that opportunity.
"We want to see them take that experience and that motivation to play well over the next few months. To know we've got a bigger depth of squad is encouraging."