Scotland head coach Gregor Townsend has been "in regular contact" with Finn Russell since the Six Nations as he revealed he is keen to see the fly half return to international action.
Russell was dropped from the squad ahead of this year's opening match against Ireland following a disciplinary issue relating to alcohol.
He did not appear for the national side at any point in this year's Six Nations and the tournament was halted just before the Scots' final match against Wales due to the coronavirus pandemic.
In an interview with the Sunday Times in February, the Racing 92 playmaker revealed there was "no relationship" between him and Townsend.
But Townsend says relationships between players and coaches have "highs and lows", adding he hopes Russell will return to the fold.
"We talked during the Six Nations and after the Six Nations and we've been in regular contact," Townsend said. "Players and coaches sometimes don't have relationships that are the same all the way through.
"I suppose it's like being in a family, you have highs and lows, you have periods when you don't understand them and they don't understand you.
"The important thing is we leave doors open for players and we make an effort to connect and build relationships with our players. We want everybody available for us.
"We're gutted if a player is injured and misses the chance to play. We certainly want everybody engaged, available and keen to play for Scotland because it's a massive thing in their lives.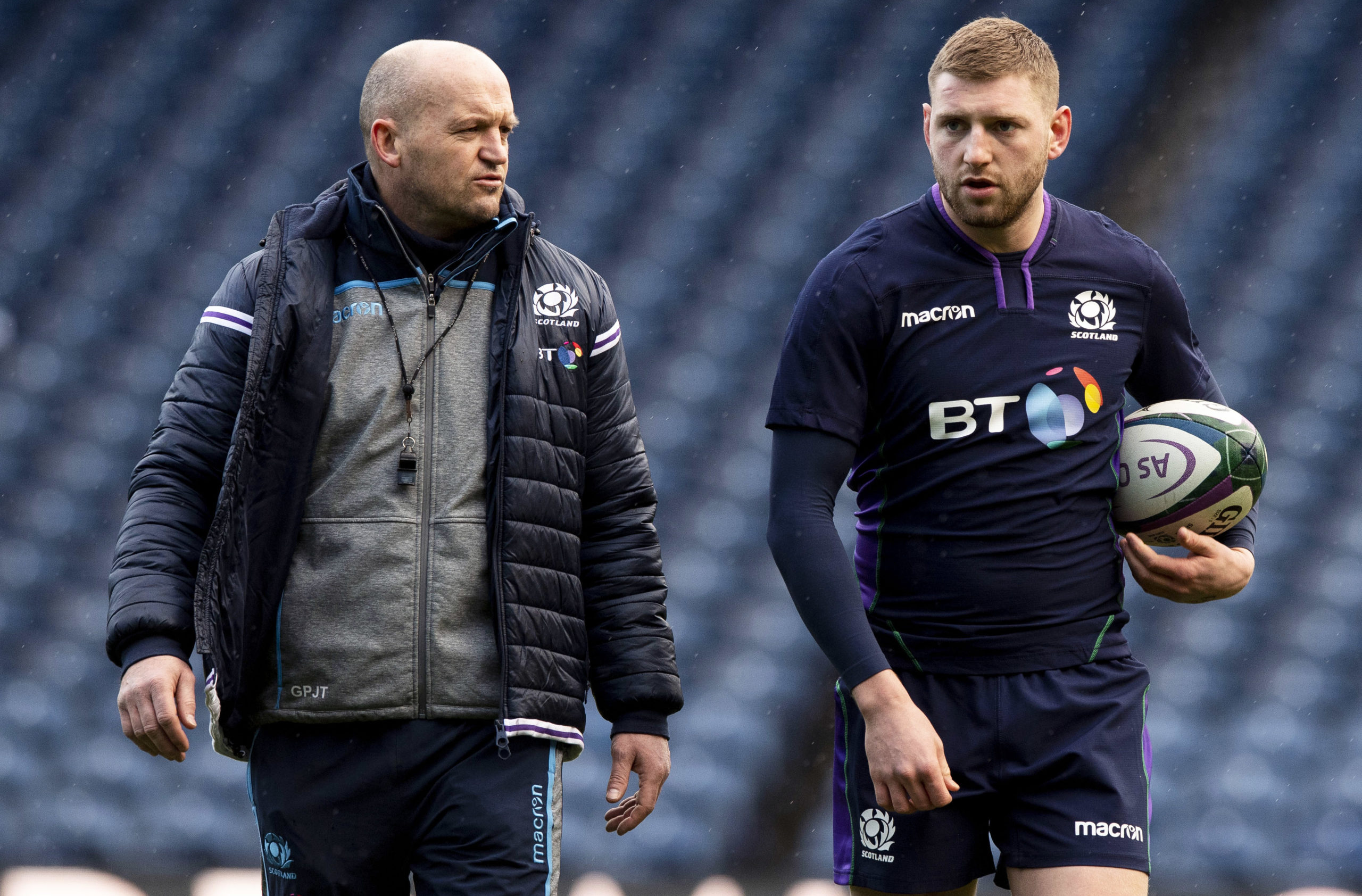 "I'm sure Finn is really keen to be available and playing for Scotland, as are we with him."
Asked if the relationship could be better than before in the future, Townsend said: "I hope so.
"Obviously keen to have good relationships and open relationships with all the players that you work with so that's what I'd hope with any player. So in this case, Finn.
"I've had conversations about how he's getting on, what he's up to and making sure to connect, like conversations you'd have with any player.
"He's in a slightly different situation in Paris than some of our other players in Scotland. So I'm just making sure we have an open dialogue and we're getting to know each other better and carrying on those discussions, those connections are important."
During the coronavirus lockdown, Townsend has been organising Zoom masterclasses with other sports and industries, including Belgium football manager Roberto Martinez and the Red Arrows.
Townsend described the surprising link-up with the Royal Air Force Aerobatic Team as "fascinating".
"We got to speak with two of their team of nine, one of them being their leader," he said.
"That was three days before they flew over London, so we just couldn't believe they gave up their time to present to us and discuss how they go about their performances, how they put it together, how they review it.
"There were a few things we took from that we could apply in our sport."