Gordon McQueen's daughter Hayley has told of her heartbreak at seeing the former Scotland international's battle with dementia.
The TV presenter broke down in tears as she spoke about the 70-year-old's condition during an interview with Good Morning Britain on STV.
As a feared defender in the 1970s and 80s McQueen played for St Mirren, Leeds and Manchester United in a top-flight career that spanned 15 years and was famed for his aerial prowess.
He helped Scotland qualify for the 1978 World Cup, but missed the tournament through injury despite being selected in Ally McLeod's squad for the finals in Argentina.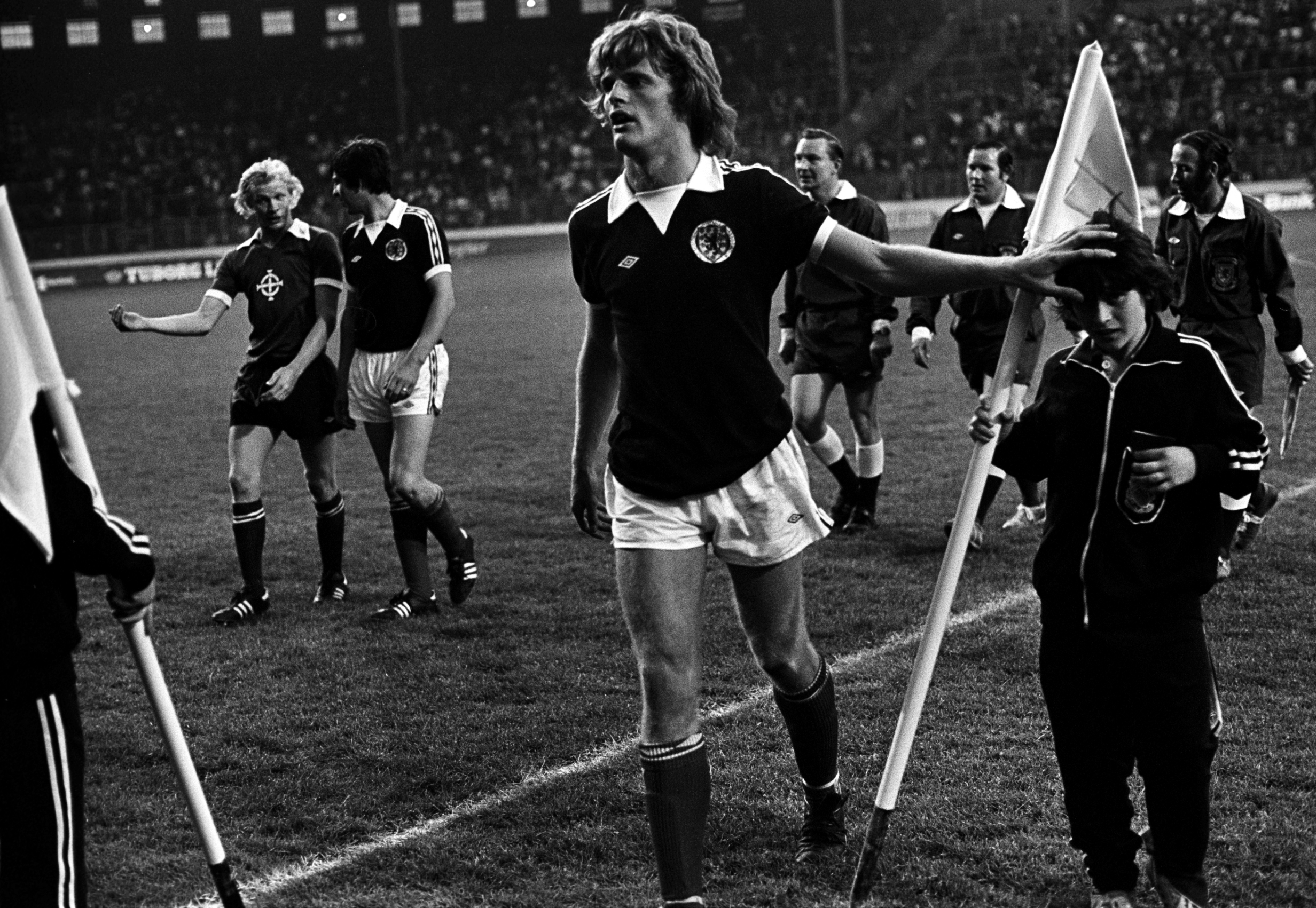 It was announced in 2021 that he had been diagnosed with dementia around a year earlier.
Speaking to Richard Madeley and Kate Garraway on GMB on Wednesday morning, Hayley revealed that he is "bedridden" by the "cruel" condition but still recognises family and friends.
She said: "He knows who we all are, which is weird because I still see dementia with not a clue what's going on or who anybody is, so I quite like that fact from a selfish point of view.
"But part of me thinks if he didn't know who we were, it might not be so hard to think of the day when he has to go into a home.
"It's like he's locked in himself."
Hayley, who works as a reporter on Sky Sports News and presents Scottish football coverage, also told how the diagnoses came just after she had a baby and just before the outbreak of Covid-19, making it difficult for family and friends to be around.
But he now gets regular visits from former teammates as they reminisce on past glories by watching replays of old games.
She added: "He's completely bedridden which is awful, a big strapping man in bed.
"He watches a lot of football, not current day, but he has a lot of football friends popping by and lots of his ex-teammates come by."
When he was diagnosed his family said he wanted to raise awareness over the long-term effects of heading the ball.
Various studies have suggested a link between heading and dementia, prompting measures to limit the practice in youth football in Scotland.