Rangers boss Steven Gerrard expects positive news on a permanent deal for Jermain Defoe, and believes the veteran striker is a huge asset for the club.
The 37-year-old scored his 12th goal of the season against St Mirren in midweek and is expected to lead the line against Hearts this weekend.
Defoe's contract with Bournemouth expires at the end of the season and Rangers have been in talks to extend his stay at Ibrox beyond his loan deal. Gerrard expects that work to come to fruition shortly.
"There will be some news in a day or two on Jermain," the Rangers manager said.
"He has been massive for us. He is so important to the team, the squad, to the club because of the way he behaves on and off the pitch.
"It was a typical Defoe goal the other night against St Mirren, where he was at the right place at the right time. He's the quickest to react and that's not luck or a fluke. He's been doing that over the last couple of decades.
"He's been fantastic for the likes of Joe Aribo and Glen Kamara, the young lads in the group. He's someone to aspire to. I'm so happy that in a couple of days we'll get some good news on that."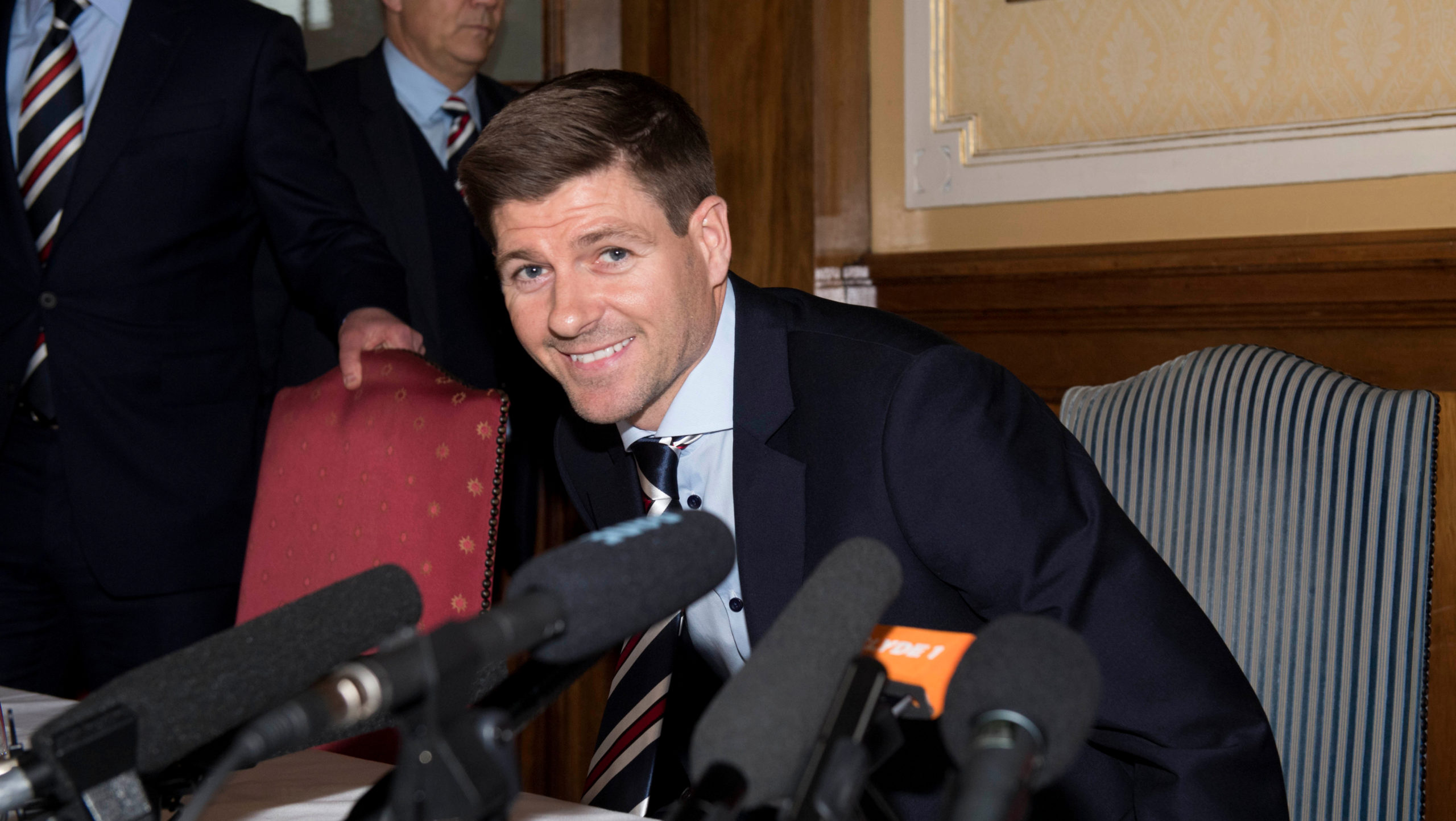 Gerrard will reach a personal landmark when he takes charge of his side on Monday, marking 100 games as Rangers manager. Reflecting on his experience so far, he said he had made some mistakes but was happy with his progress.
"It's been a journey that I've thoroughly enjoyed," he said. "This is a massive job, a massive club and I've enjoyed the ride so far.
"There's been a lot of ups, there's been some downs. Exactly what I expected but I'm sitting here just as hungry and ambitious as I was when I arrived. Hopefully I'm still around for the next 100 games.
"I'd like to think I've grown and learned from the mistakes I've made. I'd like to think I've done some things OK along the way as well.
"There's been a few surprises I suppose. But it's everything I expected. A lot of pressure, big responsibility. A job that goes round the clock.
"If anyone has plans on going into coaching and thinks they can put a time on it then forget about it as it's a job when your phone and the job goes on round the clock – early morning, late at night.
"Maybe that's one part that has shocked me. You don't get away from it and switch off, even on an international or winter break. You are constantly on the phone or checking up on your players, how they are or where they are.
"A certain Jurgen Klopp warned me about that and he was right.
"I believe there is more still to come from these players.
"We've got a real ambitious group, we've been through a lot in a short space of time. One hundred percent we've improved, we've added some fantastic talent to the group that have helped us and that will continue.
"Have I left that rookie manager tag behind? No I don't think so. I'm still young and inexperienced. People who said I lacked experience were right.
"But there's only one way to get it and that's to get in there and face the challenges. That's what myself and my staff have tried to do. We're a new group but we're all ambitious and hungry.
"We've done ever so well to get to where we are but there's still a lot of work to be done and we're all aware of that."